Discover Real Estate in Arden Park
For years now, Chandler has been a treasure trove for home buyers in search of luxury properties, such as the homes for sale in Arden Park. This burgeoning city attracts young professionals, established retirees, and growing families, and many of them have discovered valuable real estate in Arden Park. Buyers who are interested in the Arden Park homes for sale should partner with an Arden Park real estate agent who has expert knowledge of this particular development. Cathy Carter is the real estate agent in Arden Park that you need on your team.
Arden Park
No listings were found matching your search criteria.
5 Things to Know About Arden Park Real Estate in Chandler AZ
Arden Park is a luxury community in the heart of Chandler, and residents enjoy the amenities offered in the development and throughout the city. Most of the luxury communities in Chandler pride themselves on the fact that they offer peace and privacy. Arden Park is no exception. There are walking trails, green spaces, and other amenities within this community. Beyond that, residents who purchase one of the Arden Park homes for sale often find themselves heading into downtown Chandler for a delicious meal or a boutique shopping experience. A real estate agent in Arden Park can provide you with more insight into the benefits of living in this area.
There is a homeowner's association within this development, which helps to protect the value of real estate in Arden Park. The Arden Park Homeowners Association has established rules and regulations for living within this luxury community in hopes of protecting the value of the properties within it. Potential residents can find more information about Arden Park and its homeowner's association by visiting the group's website. On this page, meeting dates, as well as community documents, are posted for residents.
Some of the homes for sale in Arden Park offer waterfront views. You might be surprised to find out that there are waterfront living options in the middle of the Sonoran Desert. But that's just another reason why people choose Chandler and particularly, Arden Park. Built along a series of lakes, ponds, and streams, Arden Park offers amazing views of the water against the backdrop of the desert. You can make one of those views your very own when you purchase one of the homes for sale in Arden Park on the water.
There are diverse properties throughout Arden Park, ensuring that families will discover that one of the Arden Park homes for sale is just right for them. The eclectic homes that are scattered throughout Arden Park make it desirable for all types of buyers. There's a handful of homes on the market in Arden Park that offers about 2,500 square feet, 4 bedrooms, and 3 baths. These homes are ideal for families who are purchasing their first luxury home in Chandler, or they make a great choice for retirees. In addition, there are grand homes boasting nearly 5,000 square feet of space, 7 bedrooms, and 5 bathrooms. Whatever you are looking for out of your luxury home, you're sure to find it in Arden Park.
People with children who purchase one of the Arden Park homes for sale are thrilled that the neighborhood is assigned to the

Chandler Unified School District. The Chandler public school district is an award-winning district that is renowned throughout the state.
In order to become a resident of this luxury development, you will need to partner with an experienced real estate agent in Arden Park who knows the local area. Cathy Carter is the premier Chandler real estate agent who has the knowledge you need as you search for the perfect home in this neighborhood. With more than two decades worth of experience, Cathy Carter knows the history, background and current market conditions for each luxury development in Chandler. She is a luxury specialist who has developed working relationships with many of the builders and developers in the community. For the most relevant and up-to-date information on real estate in Arden Park, you will want to contact Cathy Carter today.
RE/MAX Cathy Carter Real Estate & Luxury Homes
Professional REALTOR
ABR, CRS, CDPE
RE/MAX Solutions
4365 E Pecos Rd #103
Gilbert, AZ. 85295
Email or Call: 480‑459‑8488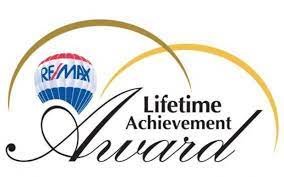 For her entire professional career, Cathy Carter has been dedicated to serving the people of East Valley. She began her career in new construction home sales and quickly expanded into every sector of the Chandler real estate industry. Today, after years of networking with the most reliable professionals in the local community and focusing on professional development, Cathy Carter is considered to be the top Realtor in East Valley. Most recently, she received the RE/MAX Lifetime Achievement award, which is the second-highest national award given to RE/MAX real estate agents.
With www.realestatechandler.com you'll be able to find your dream home in no time. If you have any inquiries about homes for sale, connect with Cathy Carter!
-Work With Cathy Carter For Unmatched Expertise On East Valley Arizona Area Buying & Selling!
---
It takes an experienced professional to help you buy a home
or to get your home sold for the best price