Homes for Sale in Belmont Estates in Chandler, Ariz.
Belmont Estates is a luxury living community located in Chandler, Ariz. This new-construction neighborhood is filled with options for families that are looking to establish roots and grow to know their neighbors. With so many people in Arizona craving green space and lush scenery, there's no better place to call home than Belmont Estates. This community is nestled in the Green Belt of Chandler, and the neighborhood itself is filled with walking paths, gardens, trees and shrubs. It's a slice of paradise that you don't have to leave — it can be your permanent place to seek solace and tranquility.
View luxury listings for Belmont Estates below, or read more about living in this amazing upscale community!
Search Listings At Belmont Estates
About Belmont Estates
Buyers who are interested in Belmont Estates real estate will find that there are many available floor plans to choose from, allowing them to build a home that fits their family, lifestyle and budget perfectly. A young couple planning a family will find that there is a comfortable home in this neighborhood that allows for expanded horizons in the future. An established family will enjoy the large, open floor plans and the sense of community within this real estate development. Even couples that are nearing retirement and want to settle down in a luxurious, peaceful and relaxing setting will find that the beauty of Belmont Estates is the best choice for those golden years. Every family, regardless of its size or place in life, will find that Belmont Estates is a wonderful place to come home to each day.
In addition to offering home buyers with the chance to build the homes of their dreams, the homes for sale in Belmont Estates offer interested buyers the chance to become a part of a community. The neighborhood is designed to bring people together, with quaint common areas and walking paths throughout the entire community. When you purchase one of the Belmont Estates properties, you get more than just a beautiful home. You get all of the benefits of living within an intimate and welcoming community.
Why Should You Buy a Home in Belmont Estates?
The Belmont Estates homes for sale offer interested buyers the chance to build luxury homes that are right for them while at the same time living in an area that is filled with the amenities they need and want. This neighborhood is located in Chandler, Ariz., and the residents of Belmont Estates will enjoy the fact that their children will go to premier public schools. The schools assigned to this community include Haley Elementary School, Santan Junior High School and Perry High School. The children of the neighborhood will not only grow up together playing in their yards, but they also will become classmates.
There are several community parks near Belmont Estates, and this neighborhood is close to all of the best shopping and restaurants in the region. The Mercy Gilbert Medical Center is not far from this development, and there are several urgent care facilities nearby that make it easy for residents to get the health care they need at a moment's notice.
The Belmont Estates community also has several amenities within it that make life more enjoyable for its residents. When you move into Belmont Estates, you can spend your evenings walking along the trails or enjoying a light meal at the picnic area while gathering with your neighbors and friends.
Most Popular Features in Belmont Estates
There are six different floor plans available for those who are interested in investing in Belmont Estates real estate. The floor plans are designed to be open and accessible, and each plan offers sleek and stylish architectural features. Buyers who are interested in new construction are often pleased to find out that they will be able to customize and personalize some aspects of their homes in Belmont Estates. Not every new construction development offers buyers that opportunity, leaving them with little say in the final design.
Each floor plan offers unique features and amenities. The Los Alamitos floor plan, for example, providers buyers with the opportunity to include a covered patio off the back of the home. This allows people to maximize their use of their outdoor space while still remaining comfortable. Hawthorne, which is the largest floor plan option, features a three-car tandem garage, a large covered front porch and a beautiful great room as well as a dining nook.
With floor plans beginning at 2,700 square feet and going up to 4,500 square feet, there's no shortage of options for buyers who purchase Belmont Estates properties. Each home can be customized with its own features, allowing new homeowners to make the home their own before they ever set foot in the door on moving day.
Home Values in Belmont Estates
Given this community's premier location in Chandler, Ariz., and the fact that this development is composed of luxury new construction homes, it comes as no surprise that Belmont Estates real estate is valuable. Interested buyers will appreciate the fact that with six different floor plan options available, there is likely a home within Belmont Estates that fits within their price range. They also will know that the home they purchase will continue to be desirable and valuable in the coming years, as more people become interested in this premier residential community. Belmont Estates offers more than just fine homes, it provides homeowners with the chance to be a part of a community. Many prospective buyers are looking for such a welcoming neighborhood as they look for their next home.
The price of a home in Belmont Estates will vary based on the floor plan that you choose. The Del Mar floor plan begins at $399,990 and is the most affordable option in the community. The Hawthorne, being the premier floor plan, begins at $462,990. The final price of the home will vary based on the options that you choose as a buyer and the customizations that you make as you design your home. Many of the features offered on these homes are desirable to home buyers, making each floor plan a valuable option.
Why Choose Cathy as Your Belmont Estates Realtor?
Cathy is the premier Belmont Estates Realtor, as she is the one agent who truly understands the needs and desires of buyers as well as the building process. Cathy began her career in new home sales, allowing her to gain the experience she needed to adequately represent buyers who are interested in new-construction properties. Now, when she represents buyers, she takes pride in the fact that she is available to them throughout the entire building process. Not only will she show you the model home that you are interested in, but she will help you navigate the process of choosing your lot, designing your home and finalizing the purchase.
As someone who is interested in the homes for sale in Belmont Estates, it is pivotal that you work with a buyer's agent. Cathy is here to represent you and advocate for your needs. Contact her today in order to begin the process of establishing your home in the Belmont Estates neighborhood, and you'll soon be a part of this vibrant community.
RE/MAX Cathy Carter Real Estate & Luxury Homes
Professional REALTOR
ABR, CRS, CDPE
RE/MAX Solutions
4365 E Pecos Rd #103
Gilbert, AZ. 85295
Email or Call: 480‑459‑8488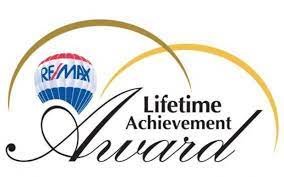 For her entire professional career, Cathy Carter has been dedicated to serving the people of East Valley. She began her career in new construction home sales and quickly expanded into every sector of the Chandler real estate industry. Today, after years of networking with the most reliable professionals in the local community and focusing on professional development, Cathy Carter is considered to be the top Realtor in East Valley. Most recently, she received the RE/MAX Lifetime Achievement award, which is the second-highest national award given to RE/MAX real estate agents.
With www.realestatechandler.com you'll be able to find your dream home in no time. If you have any inquiries about homes for sale, connect with Cathy Carter!
-Work With Cathy Carter For Unmatched Expertise On East Valley Arizona Area Buying & Selling!
---