Essential Tips for First-Time Home Buyers in Chandler
Chandler Homes For Sale
How much house can I afford, mortgage calculator
HOMEBUYER RESOURCES
Payment Calculator
Purchasing your first home is a milestone moment — but it can be overwhelming, especially when there are so many different Chandler homes for sale. As you begin to look at the current listings, you might be wondering, "How much house can I afford?" Cathy Carter an experienced Chandler Realtor can provide you with a mortgage calculator as well as actionable tips to help you navigate the journey of buying your first home.
Take advantage of our easy-to-use website where you can search the MLS for homes in Chandler near me, listings updated every 5 minutes. View photos of available properties, find detailed real estate information, create a free account, and receive notifications of new listings that match your specific home criteria delivered directly to your email. Be sure to scroll down below to learn more about, real estate for sale in Chandler, current market trends, and living in this family-oriented community.
LEARN ABOUT CATHY
Understanding the Home Buying Process
The complexity of the home buying process can be intimidating, so it's important to understand the steps involved. As a first-time home buyer, this is what you need to know about the process:
Your journey begins with a personalized MLS search, in which a Chandler Realtor will uncover listings that match your criteria.
Before you submit an offer, you need to secure financing for your home. If you are not paying cash, you will need to get a mortgage pre-approval from a local lender.
Once you find a home you love, you will work with your agent to submit an offer.
If you are offer is accepted, you will schedule a home inspection.
After the inspection, you will finalize the closing documents with your lender and schedule a closing date.
At closing, you will sign all documents related to the real estate purchase. Once the closing is complete, you are a homeowner!
Researching Neighborhoods in Chandler
The key to being successful in a competitive market is pinpointing the neighborhoods that you want to focus on. Chandler is a dynamic community with dozens of luxury developments, and a local real estate agent can provide you with in-depth information about the atmosphere and amenities of each individual community.
Working with a Real Estate Agent
The most important step you can take as a first-time buyer is to hire an experienced, local real estate agent. A Chandler Realtor will introduce you to the community, provide you with valuable data about the market and advocate for you every step of the way.
Navigating the Mortgage Application Process
Many first-time home buyers apply for a mortgage in order to secure the necessary financing for their first home. The mortgage application process includes:
Obtaining a pre-approval for a loan.
Applying for a mortgage after you have a signed purchase agreement.
Receiving a loan estimate from your lender.
Working through underwriting with your lender.
Receiving final approval and closing on the property.
Tips for Making an Offer and Negotiating
When it comes to making an offer, it's important to rely heavily on the expertise of your real estate agent. Your agent will help you submit a favorable and fair offer that will be appealing to the seller while still protecting your needs as a buyer.
Begin Looking for Chandler Homes Today
Cathy Carter is an award-winning Chandler Realtor who has been serving the local community for nearly three decades. Contact her today to begin your search for your first home in Chandler.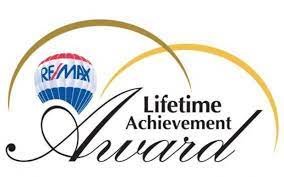 Cathy Carter has been dedicated to serving the people of East Valley. She began her career in new construction home sales and quickly expanded into every sector of the Chandler real estate industry. Today, after years of networking with the most reliable professionals in the local community and focusing on professional development, Cathy Carter is considered to be the top Realtor in East Valley. Most recently, she received the RE/MAX Lifetime Achievement award, which is the second-highest national award given to RE/MAX real estate agents.
RE/MAX Cathy Carter Real Estate & Luxury Homes
Professional REALTOR
ABR, CRS, CDPE
RE/MAX Alliance Group
725 W. Elliot Rd., Suite 111
Gilbert, AZ. 85233
Email or Call: 480‑459‑8488
With www.realestatechandler.com you'll be able to find your dream home in no time. If you have any inquiries about homes for sale, connect with Cathy Carter!

-Work With Cathy Carter For Unmatched Expertise On East Valley Arizona Area Buying & Selling!
---
Posted by Cathy Carter on
Tags