Real Estate Statistics
| | |
| --- | --- |
| Average Price | $724K |
| Lowest Price | $260K |
| Highest Price | $4.9M |
| Total Listings | 549 |
| Avg. Days On Market | 71 |
| Avg. Price/SQFT | $289 |
Property Types (active listings)
Browse the latest Gilbert homes for sale below — listings are updated daily! You can also read on to learn even more about Gilbert, AZ.
Gilbert Homes For Sale
Click the links below to sort results by price range.
About Real Estate in Gilbert
The Gilbert real estate market is a strong, consistent and steady market — it's one of those real estate markets that can always be counted on to provide excellent options and valuable investment returns. While Gilbert — like the rest of the Southeast Valley and Arizona — had a record-setting year over the past 12 months, the market is beginning to show signs of a reprieve from those historic conditions. Home prices are still climbing steadily, but they are no longer rising exponentially week after week. This means that while there are still many homes for sale in Gilbert, buyers are more likely to have the opportunity to browse the available inventory and make a decision that is right for them.
Currently, the median sales price for the homes for sale in Gilbert is $576,000. Prices are resting about 11 percent higher than they were at this same time last year, and while they are no longer rising as swiftly as they were, real estate experts still predict that home values will climb in the coming weeks and months. Now is an excellent time to consider purchasing Gilbert real estate, as the home prices are leveling out yet property values are still quite high.
The Gilbert real estate market is still considered to be a somewhat competitive market, which means that most of the homes for sale in Gilbert will receive multiple offers. Depending on the size of the home and its location in the city, you may need to be prepared to offer more than asking price in order to have your offer accepted. However, the market conditions are changing swiftly, and the best local Realtor in Gilbert will be able to provide you with guidance as you craft an appealing and enticing offer for a Gilbert property.
Real estate in Gilbert is always in high demand, but the market conditions are changing rapidly. In order to get the most accurate and reliable information about the current real estate market conditions in Gilbert, you will need to partner with a Realtor in Gilbert who boasts local knowledge and expert insight. Cathy Carter is the most qualified Gilbert real estate agent, as she has been working with clients in this community for more than two decades.
In order to receive an accurate market analysis for Gilbert, contact Cathy Carter today.
How to Find the Best Homes for Sale in Gilbert
Inventory levels are on the rise in Gilbert, and homes are not selling as quickly as they were just a few short months ago. However, the best homes for sale in Gilbert still sell within a matter of moments, so it's important to work with a Realtor in Gilbert who knows how to quickly uncover these properties as soon as they are listed on the market.
In order to find the best Gilbert homes for sale, you need a real estate agent who:
Is familiar with the local area, and has connections in the community. A local real estate agent will be aware of the pulse of the community, and will know when the best listings are about to be placed on the market.
Has years of experience in the real estate industry. The real estate industry is one of the most dynamic industries in business, and it's important to work with a Realtor who has experienced the local market during a variety of conditions. A well-rounded, professional real estate agent will be able to gently guide you on your home search and deliver the results that you crave.
Expertly weaves technology into their business, using the best tools in the industry in order to streamline the process and deliver you the most accurate information about the local real estate market.
Cathy Carter is the best Realtor in Gilbert, and she offers her clients all of this — and so much more. For more information about the Gilbert real estate market, contact Cathy Carter today.
Why You Should Live in Gilbert
Gilbert is a unique community in the Southeast Valley, because it has always remained true to its agricultural roots while still coming into its own during this modern, interconnected age. The people who live in Gilbert appreciate the fact that this city has a vibrant downtown area, an extensive parks and recreation system and an award-winning school district. It's a community that boasts a high-quality of life, and as a result, there are always buyers who are interested in the homes for sale in Gilbert.
Across the Southeast Valley, the real estate market is beginning to balance itself once again. While home prices are no longer rising exponentially the way that they once were, the Gilbert real estate market remains quite strong and competitive. Inventory levels are still lower than normal, so buyers are going to want to work with the most qualified Realtor in Gilbert in order to uncover the homes for sale in Gilbert that feature everything they want and need. With more than two decades of experience working with buyers and sellers in the local community, Cathy Carter is uniquely qualified to guide you as you search for the best available real estate in Gilbert.
In order to receive a customized market report for the Gilbert real estate market and to begin seeing the best Gilbert homes for sale, contact Cathy Carter today.
Gilbert Homes For Sale
Gilbert is a great place to live -- it's no wonder it's one of the fastest growing cities in the U.S. -- and Gilbert homes for sale exemplify its upscale, relaxed lifestyle. Gilbert properties run the gamut, from sprawling villas on the edge of the golf course, to customized waterfront homes, to cozy, single-family residences tucked into welcoming neighborhoods.
No matter what type of real estate you're seeking, you're sure to find it in Gilbert. The Gilbert real estate market is healthy, just like the local economy; known as a hotspot for innovation, Gilbert is a center for the tech, healthcare and financial industries. Add this thriving unemployment base to a highly educated, affluent population, and you've got a desirable place to call home.
How to Find the Best Homes for Sale in Gilbert
The Gilbert real estate market is on the upswing, and you need the top real estate agents Gilbert to help you navigate the market. Cathy Carter, Realtor Gilbert AZ, has two decades of experience helping her clients buy and sell their Gilbert homes.
As a resident of the East Valley herself, Cathy knows the Gilbert market inside and out, and with the help of her professional team, she'll use her knowledge, expertise and experience to guide you through each step of the buying or selling process.
Why You Should Live in Gilbert
With such a desirable lifestyle, it's no surprise that Gilbert has been ranked among the best places to live in Arizona... and in the U.S. as a whole! Gilbert offers convenient access to urban amenities -- from world-class entertainment to destination shopping -- in nearby Phoenix and Scottsdale, while still providing that close-knit-community feel, excellent schools and lots of outdoors to explore.
Gilbert's 200,000+ residents enjoy easy access to all of the recreational opportunities that Sonoran Desert living has to offer, and with more than 300 sunny days each year, it's easy to take advantage of the scenery! Golfers can take their pick of the more-than 20 courses in town or within a few minutes drive; there's even an indoor golf course, perfect for hot summer days. Outdoor enthusiasts can get their fill of hiking, biking and horseback riding at nearby Red Mountain District Park and McDowell Mountain Regional Park, while tubing, swimming and fishing is just a short drive away at Saguaro Lake and the Salt River Recreation area. No matter what your interest, you'll find it in Gilbert.

RE/MAX Cathy Carter Real Estate & Luxury Homes
Professional REALTOR
ABR, CRS, CDPE
RE/MAX Solutions
4365 E Pecos Rd #103
Gilbert, AZ. 85295
Email or Call: 480‑459‑8488
If you are thinking about buying homes, condos, or townhomes in Gilbert, AZ, turn to our real estate agent to get more insight and support on the process. You can easily learn more about your options, including what may be coming onto the market in the coming days and weeks. Let us work with you to ensure you have everything you need to find the property that you want to fit your budget and give you the lifestyle you have worked so hard to create throughout your lifetime. Learn more about homes/townhomes/condos real estate in Gilbert area AZ, today.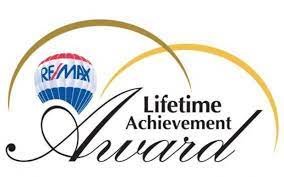 For her entire professional career, Cathy Carter has been dedicated to serving the people of East Valley. She began her career in new construction home sales and quickly expanded into every sector of the Chandler real estate industry. Today, after years of networking with the most reliable professionals in the local community and focusing on professional development, Cathy Carter is considered to be the top Realtor in East Valley. Most recently, she received the RE/MAX Lifetime Achievement award, which is the second-highest national award given to RE/MAX real estate agents.
With www.realestatechandler.com you'll be able to find your dream home in no time. If you have any inquiries about homes for sale, connect with Cathy Carter!

-Work With Cathy Carter For Unmatched Expertise On East Valley Arizona Area Buying & Selling!
---