Luxury Homes for Sale in East Valley
About Luxury Homes in East Valley
The East Valley is a burgeoning residential area located in the Greater Phoenix region. The East Valley is comprised of the suburban communities of Chandler, Tempe, Mesa, Gilbert and Ahwatukee. It's known as an affluent region with a thriving economy. More than 1.3 million people live in the East Valley, many of whom reside in luxury homes.
Interested home buyers will find that the luxury real estate in the East Valley is most often found on the fabulous golf courses in the region, as well as on private estates and in luxury community developments. People who are searching for luxury homes are flocking to the East Valley because the real estate is more affordable than in other affluent regions surrounding Phoenix yet the homes are just as beautiful. When looking into the luxury East Valley homes for sale, interested home buyers will find that there are many advantages. They will be able to find a beautiful home that is within their price range, while also enjoying less expensive property taxes and less congestion into the City of Phoenix.
Young families, growing families, retired couples and people seeking a second luxury home will find that the East Valley is the place for them. There are many gated communities in East Valley and the surrounding region, allowing people to find not only luxury but also privacy and security. The luxury East Valley homes are designed with comfort and style in mind. The floor plans are known for being large and open, and all of these homes feature first-class amenities. The luxury East Valley homes for sale offer people the chance to purchase their dream home and settle down in vibrant, thriving communities.
Browse the latest luxury real estate in the East Valley for sale below — listings are updated daily! You can also read on to learn even more about luxury homes for Sale in East Valley.
Luxury Homes for Sale in East Valley
How to Find the Best Luxury Homes for Sale in East Valley
The East Valley is becoming an increasingly attractive place to live, which is why the real estate market is booming in this region. Home buyers who are interested in luxury East Valley waterfront properties and East Valley golf course luxury homes will find that it can be difficult to discover the most valuable and sought-after properties. This is why it is essential to work with a luxury realtor in the East Valley.
A luxury realtor, such as Cathy Carter, is an agent who specializes in finding and securing the most desirable luxury East Valley homes for interested buyers. Only the most experienced and professional real estate agents have the ability to provide their buyers with the most recent information about available listings as well as the negotiate the most valuable deal. Cathy has more than 20 years of experience working in the luxury home market, and as a resident of this region, she truly understands the needs and desires of her clients.
To find the perfect home for any family, Cathy puts an emphasis on personalized service. She understands that each family is seeking unique and customized features when they are looking at the luxury real estate in the East Valley. She takes the time to get to know her clients on a personal basis so that she can understand their needs and wants. Then, she begins searching the luxury East Valley homes for sale for that one dream house.
Not every real estate agent is qualified to work in the luxury home market. It takes experience and dedication to tap into this elite market, and Cathy Carter takes the time to stay informed about industry updates, to connect with members of the community and to network with other agents who are based out of the East Valley. Above all, she is dedicated to her clients, and she will work tirelessly until they find the luxury home they have always dreamed of owning.
Why You Should Live in East Valley
The East Valley is a prosperous region located just outside the bustling city of Phoenix. While the North Valley is filled with luxury real estate options, it is also expensive and congested. Many people are finding that the East Valley is the best place to live in Greater Phoenix, as it offers affordable housing options, an easy and stress-free commute, and plenty of economic opportunities.
Home buyers who are interested in the luxury East Valley homes for sale often love the landscape of the region. This desert area offers stunning views of mountain ranges, patches of cacti and unusual rock formations. People who purchase luxury homes here often find that their own house offers panoramic views of these breathtaking sights, allowing them to enjoy the splendor of the region from the comfort of their own home.
In addition to offering incredible views and boasting plenty of gated communities, the East Valley is also known for its diverse and dynamic economy. This allows residents of various backgrounds to find gainful employment that is nearby their own home. Industries that thrive in the East Valley include healthcare, education, aerospace, technology, and tourism. For example, there are two Intel campuses in Chandler, and the Mayo Clinic in Scottsdale/Phoenix is based out of the East Valley.
With Arizona State University being based out of Tempe, it comes as no surprise that the people of the East Valley are highly educated and also successful. The students who attend school at Arizona State often find that they can find their dream job as well as that perfect luxury home right in this region, and they are motivated to settle in the area.
People who are interested in luxury real estate in the East Valley will find that this is a premier place to call home. Not only will you find the home of your dreams in the East Valley, but you also will be able to settle down in a dynamic and energetic community as well as benefit from a booming economy. Don't miss out on the opportunity to invest in luxury real estate today. Contact Cathy Carter in order to find out more information about why you need a luxury realtor in the East Valley.

RE/MAX Cathy Carter Real Estate & Luxury Homes
Professional REALTOR
ABR, CRS, CDPE
RE/MAX Solutions
4365 E Pecos Rd #103
Gilbert, AZ. 85295
Email or Call: 480‑459‑8488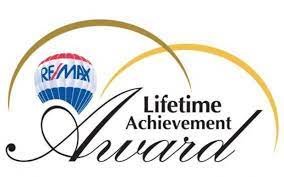 For her entire professional career, Cathy Carter has been dedicated to serving the people of East Valley. She began her career in new construction home sales and quickly expanded into every sector of the Chandler real estate industry. Today, after years of networking with the most reliable professionals in the local community and focusing on professional development, Cathy Carter is considered to be the top Realtor in East Valley. Most recently, she received the RE/MAX Lifetime Achievement award, which is the second-highest national award given to RE/MAX real estate agents.
With www.realestatechandler.com you'll be able to find your dream home in no time. If you have any inquiries about homes for sale, connect with Cathy Carter!

-Work With Cathy Carter For Unmatched Expertise On East Valley Arizona Area Buying & Selling!
---