Phoenix
Click the links below to sort results by price range.
Phoenix homes for sale
Are you thinking about buying a home in Phoenix? Are you ready to enjoy the beautiful weather and the countless amenities that this area has to offer? If so, now is the perfect time to check out the Phoenix homes for sale. With a wide range of options available, including luxury homes, condos, retirement communities, and even custom new construction, you certainly have a lot of opportunities. The question is, where should you start?
Working with a local Phoenix Realtor is one of the best financial moves you can make. You will be able to navigate all of the options on the market for you, finding the property that fits your needs and then securing the most affordable rate for that home, too. Without a doubt, you are sure to find a wide range of benefits in this market, but it is competitive, with prices changing often. When you turn to Realtor Cathy Carter, you'll have access to the information and resources you need to ensure you make a wise financial decision.
Homes for Sale in Phoenix
Phoenix real estate is competitive – but what does that mean? The current real estate market here has many homes listed for sale, and prices range from $200,000 up to $5 million, and sometimes much more. The Phoenix homes for sale include fixer uppers and some of the most luxurious properties on the market. That is what makes this such a versatile place to buy a home.
You will notice the homes for sale in Phoenix can sell quickly, especially in some key markets and neighborhoods. If you are considering buying a home in Downtown Phoenix, Camelback East, Midtown, Encanto, or Desert View, be sure you work with a local Phoenix Realtor. The homes here are stunning, but they can sell quickly once they are listed because of the highly in demand area. Others to consider include Biltmore Heights, Ahwatukee Foothills, and Andorra.
If you are looking for a retirement neighborhood in Phoenix, the area has some exceptional options. Some of the most in demand real estate in Phoenix is in the communities of Sun City, Trilogy at Vistancia, Corte Bella, and Pebblecreek.
Whether you want to live on or close to the golf course, in a gated community, or in a very private, large estate with ample land, the market here has something to offer you. Our Phoenix Realtor can help you navigate those options.
About Real Estate in Phoenix
Now is the time to buy homes for sale in Phoenix for many reasons. The real estate market is changing, and generally, for those who are considering buying, that's a good thing. The median sale price of homes as of February 2023 was $400,000. That's about 9% lower than the previous year. Because there are fewer buyers in the market right now, sellers cannot list for the highest values.
Keep in mind that this is very much subjective to the area itself. Some neighborhoods are selling very fast, and homes selling over the list price are not uncommon. It is that competitiveness that is helping to fuel a constant value in the market. Buying a home here is one that is likely to grow in value over time.
How to Find the Best Homes for Sale in Phoenix
As you consider the real estate in Phoenix and how well it could meet your needs, know that working with a Phoenix Realtor is ideal. First, our team will get to know you and the types of homes you are looking for in the area. We can help you get to know the various communities available. We would be happy to explore some neighborhoods that fit your goals.
Once we find the area where you hope to buy, we can start working on finding the perfect home for you. Our team is here to help, which means providing you with access to homes as soon as they become available when they meet your criteria. We will work closely with you to ensure you are ready to go – ask us about obtaining a local mortgage loan if you don't have one lined up.
Once you find the dream home you are considering, we'll help you put a bid on it. Your Phoenix Realtor works hard for you to get you into the home you desire, but we also negotiate aggressively. In today's Phoenix real estate market, there is room for negotiating price drops to help you reduce your overall costs and improve your ability to find a home that fits all of your needs.
With confidence in our ability and knowledge of the area, you can rest assured that our team is here to help you find the best homes for sale in Phoenix. We work with clients who are local but also those coming into the area from out of state that may need a bit more help.
Why You Should Live in Phoenix
Ultimately, the homes for sale in Phoenix allow you to take advantage of one of the most modern and desirable big cities to live in. Whether you are looking for a Downtown loft that provides you with excellent access to the city's cultural and entertainment industries or you want something with more privacy and design like in Paradise Valley Village, we can help you find it.
Take full of advantage of the beautiful weather with an inground pool. Let us work with you to find real estate in Phoenix that is a short commute to and from your home. Most importantly, consider the financial value of buying a home here. For many of our clients, Pheonix is the perfect city to live in to raise a family, but it is also an exceptional place to retire or buy a second home. With a strong real estate market, modern amenities, and a thriving economy, you may find yourself making the decision to move to Phoenix.
To get started, contact our Phoenix Realtor to get an idea of what your options are. We're happy to work with you today!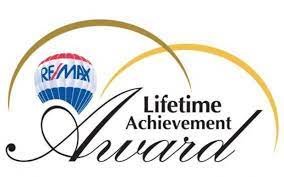 Cathy Carter has been dedicated to serving the people of East Valley. She began her career in new construction home sales and quickly expanded into every sector of the Chandler real estate industry. Today, after years of networking with the most reliable professionals in the local community and focusing on professional development, Cathy Carter is considered to be the top Realtor in East Valley. Most recently, she received the RE/MAX Lifetime Achievement award, which is the second-highest national award given to RE/MAX real estate agents.
RE/MAX Cathy Carter Real Estate & Luxury Homes
Professional REALTOR
ABR, CRS, CDPE
RE/MAX Solutions
4365 E Pecos Rd #103
Gilbert, AZ. 85295
Email or Call: 480‑459‑8488
With www.realestatechandler.com you'll be able to find your dream home in no time. If you have any inquiries about homes for sale, connect with Cathy Carter!

-Work With Cathy Carter For Unmatched Expertise On East Valley Arizona Area Buying & Selling!
---