Real Estate in Phoenix
Buyers who are looking at the homes for sale in Phoenix may be excited by all of the various possibilities they discover in the Phoenix real estate listings, but they also may be overwhelmed. There's a vast range of Phoenix homes for sale, including starter homes, investment properties, and luxury Phoenix real estate. In order to better understand the market, you need to partner with a Realtor in Phoenix who is familiar with the city as well as the surrounding communities. Contact Phoenix Realtor Cathy Carter today!
Discover Phoenix real estate listings below & read more about living in this world-class community!
Phoenix
Click the links below to sort results by price range.
About Real Estate in Phoenix
Phoenix is not only the most populous city in the state of Arizona, but it's also considered one of the most influential metropolitan areas in the country. The Phoenix real estate market is considered a strong and vibrant market, providing buyers from all backgrounds with an opportunity to invest in a community that is thriving and growing.
Currently, the Phoenix homes for sale are selling almost as soon as they are listed on the market. As the local economy continues to expand and more jobs are available in the area, there's an increasing number of buyers interested in purchasing real estate in Phoenix. Recognizing the rising demand, more homeowners are placing their houses on the market in order to generate a return on their original real estate investment or upgrade to another luxury property in the region. The median sales price in Phoenix is $210,000, and prices are expected to continue to rise as the market heats up.
It's important to note that the Phoenix real estate market includes not only the city proper but also the many suburban communities that surround it. Cities like Scottsdale, Chandler, and Glendale are also experiencing booming real estate markets, and are popular amongst young professionals, recent graduates, families, and retired couples.
Buyers and sellers who are interested in delving into the Phoenix real estate market should recognize the importance of working with a qualified Realtor in Phoenix. An experienced agent can provide you with insight into the local market conditions and into your buying power in the current climate, and a local agent can give you neighborly insight into the community that you will soon call home.
How to Find the Best Homes for Sale in Phoenix
While there's hundreds of Phoenix real estate listings to browse, it takes more knowledge and insight into the local Phoenix real estate market in order to uncover the premier homes for sale in Phoenix. A local agent who has significant experience working with other industry professionals can provide you with the insider information that you need in order to gain access to the homes that everyone wants to purchase.
There are far too many real estate professionals who want to sell homes in a city because there is an influx of buyers combined with a plethora of inventory. But these agents cannot provide their clients with the information that they need to make the best decision on their next home. A Phoenix Realtor who both lives and works within the community is the best choice for your real estate journey.
When you select a Realtor in Phoenix who fully understands the pulse of the community, you will be able to better decide on the right neighborhood to focus on during your search or determine which suburb of Phoenix will be best for you and your family. For example, a qualified agent will not only provide you with valuable information about the property you are considering, but also can tell you more about the schools assigned to that neighborhood, the amenities in the immediate area and the major employers that are located nearby.
Choosing the best homes for sale in Phoenix is about more than finding a property that looks great on paper. It's about discovering the place where you will make memories with your loved ones for years to come. Only an experienced professional Realtor in Phoenix can help you find the house that will become your home.
Why You Should Live in Phoenix
As you look at the various Phoenix homes for sale, you need to be investigating the community that surrounds you as well. Phoenix is an active and exciting metropolitan area filled with plenty of opportunity. There's so many reasons to move to this city, such as:
The economy is growing, and there's an increasing number of jobs available, particularly for young professionals who are hoping to kick-start their career. This encourages recent graduates to come to the city and ultimately become long-term residents who invest in the area.
People who live in Phoenix delight in the fact that there are so many outdoor recreational opportunities. The preferred physical activity amongst residents is hiking, and the city is rated as one of the top hiking spots in the nation. With desert trails and mountain ranges in the distance, it's not hard to figure out why residents spend their free time exploring the natural beauty that surrounds them.
The weather alone is enough reason to move to Phoenix. The sultry heat of the summer months is restorative, giving residents plenty of opportunities to enjoy their swimming pools and outdoor living spaces. The winter months are comfortable and warm, allowing those who live here to participate in their favorite outdoor activities no matter the season. Golfing, biking, hiking and walking are possible throughout the entire year in Phoenix. It's not surprising to find out that residents are truly happy living in Phoenix — the sun is almost always shining, there's no reason not to smile.
Instead of trying to navigate through the competitive Phoenix real estate market on your own, you should partner with a knowledgeable, results-driven Phoenix Realtor. Cathy Carter is the most qualified Realtor in Phoenix, boasting more than two decades experience in the local real estate market. She will provide you with the real estate insight that you need and the personalized service that you deserve. In order to learn more about the available Phoenix real estate listings, contact Cathy Carter today.

ed-luxury-home-marketing-specialist#
RE/MAX Cathy Carter Real Estate & Luxury Homes
Professional REALTOR
ABR, CRS, CDPE
RE/MAX Solutions
4365 E Pecos Rd #103
Gilbert, AZ. 85295
Email or Call: 480‑459‑8488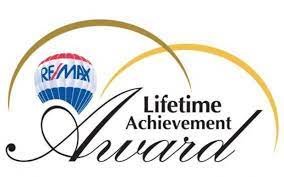 For her entire professional career, Cathy Carter has been dedicated to serving the people of East Valley. She began her career in new construction home sales and quickly expanded into every sector of the Chandler real estate industry. Today, after years of networking with the most reliable professionals in the local community and focusing on professional development, Cathy Carter is considered to be the top Realtor in East Valley. Most recently, she received the RE/MAX Lifetime Achievement award, which is the second-highest national award given to RE/MAX real estate agents.
With www.realestatechandler.com you'll be able to find your dream home in no time. If you have any inquiries about homes for sale, connect with Cathy Carter!

-Work With Cathy Carter For Unmatched Expertise On East Valley Arizona Area Buying & Selling!
---