Realtor in Chandler
Hiring a professional Realtor in Chandler ensures that you have access to the most relevant and accurate information regarding real-estate trends in Chandler, including the average home price in Chandler. Homes for sale in Chandler are selling quickly, and real estate in Chandler is increasing in value, so now is the best time to find the right Realtor in Chandler for your home selling or home buying experience. Cathy Carter is the Chandler Realtor who has all the information you need about Chandler homes for sale. Make Cathy Carter your Realtor in Chandler today!
Discover Chandler real estate listings below & read more about living in this world-class community!
Chandler Homes For Sale
Click the links below to sort results by price range.
About Real Estate in Chandler
There's something for everybody in Chandler. Young professionals who have just graduated from college and who are starting their careers find that Chandler is a burgeoning community with a strong economy. They can invest in their first starter home, and know that the real estate in Chandler will continue to gain value in the future. Growing families love to make this vibrant city their own, and they love that there is affordable, luxurious properties available in planned communities and gated subdivisions. Retirees can downsize or right-size their home with a beautiful, comfortable home that is within reach of all the amenities this community has to offer.
Currently, the average home price in Chandler is about $309,000, and the median sales price is about $263,000. Real estate experts note that the market is hot, and it's a great time to both buy and sell in Chandler. The Chandler homes for sale will not be on the market for long. Many are selling in a matter of moments, which means that it's more important than ever for buyers to secure the right Chandler Realtor for their real estate journey. Only the most qualified Realtor in Chandler will have information about the most recent homes on the market.
Whether you are looking for a luxury property with a swimming pool in the backyard, or you want a home for active adults in a premier community, you will need a Realtor in Chandler who knows the current real-estate trends in Chandler. Contact Cathy Carter today for more information on the homes for sale in Chandler.
How to Find the Best Homes for Sale in Chandler
In order to find the best homes for sale in Chandler, you need to work with the premier Realtor in Chandler. These tips can help you find the right Chandler Realtor for you:
Remember that it's important to work with a true professional. Not every real estate agent can call themselves a Realtor. Cathy Carter is a professional Realtor who is a member of the National Association of Realtors. This means that she abides by their ethics code and also works to continuously improve her credentials as an agent through educational experiences and training opportunities.
Partner with a local agent. There are many agents that think the best way to make big bucks is to specialize in an entire region or statewide real estate market. However, the best agent for you is one that is a mainstay in the local community that you want to make your home. Cathy Carter has been working in the Chandler real estate market for the last two decades, and she is proud to call Chandler her hometown.
Work with an agent who understands and respects your budget. Many inexperienced agents will push their buyers and sellers outside of their comfort zone, as this can help them boost their commission. An agent who is more focused on integrity and developing client relationships will have a respect for any budget and will work tirelessly to find each buyer the right home for them, regardless of their price point. Cathy Carter enjoys meeting with people of all ages and stages, and loves to help her clients find their dream home.
Find an agent with a winning personality. Your agent should be friendly and approachable. Cathy Carter takes pride in the fact that her clients consider her a trusted partner in their real estate journey, but also a friend.
To find out more about Cathy Carter and the way that she does business, contact her today.
Why You Should Live in Chandler
While many buyers are attracted to this city because the average home price in Chandler is affordable and the real estate in Chandler has a tendency to increase in value over time, there's plenty of other reasons why this community should be your next home.
Outdoor enthusiasts are pleased with the amount of recreational opportunities that are available. There are more than 60 different parks within the city limits, and each one offers something unique and fun for residents. From natural preserves that are perfect for spotting birds in their habitats to dog parks and playgrounds, there's a piece of the great outdoors for everyone in Chandler.
Adults who have reached the moment in their lives where they can actually do what they want with their time find that Chandler is the ultimate place to be. Whether they want to spend their mornings golfing on championship courses or their evenings dining in the historic downtown area, they certainly won't describe themselves as bored during their retirement.
Young college graduates come to the city in droves because of the strong, growing economy and the high-tech sector that dominates the business industry in this town. With high-paying jobs available, young people find that Chandler is the type of place where they can settle down and make a life for themselves.
The real-estate trends in Chandler indicate that the market is heating up for another fantastic season. When you hire the most qualified Realtor in Chandler, you will have access to the homes for sale in Chandler that have just hit the market. This gives you the best chance of finding your dream home in this fantastic community. Find out more information about real estate in Chandler and begin seeing homes for sale in Chandler today by calling Chandler Realtor Cathy Carter now.

RE/MAX Cathy Carter Real Estate & Luxury Homes
Professional REALTOR
ABR, CRS, CDPE
RE/MAX Solutions
4365 E Pecos Rd #103
Gilbert, AZ. 85295
Email or Call: 480‑459‑8488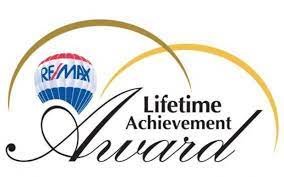 For her entire professional career, Cathy Carter has been dedicated to serving the people of East Valley. She began her career in new construction home sales and quickly expanded into every sector of the Chandler real estate industry. Today, after years of networking with the most reliable professionals in the local community and focusing on professional development, Cathy Carter is considered to be the top Realtor in East Valley. Most recently, she received the RE/MAX Lifetime Achievement award, which is the second-highest national award given to RE/MAX real estate agents.
With www.realestatechandler.com you'll be able to find your dream home in no time. If you have any inquiries about homes for sale, connect with Cathy Carter!

-Work With Cathy Carter For Unmatched Expertise On East Valley Arizona Area Buying & Selling!
---