Homes for Sale in Chandler 85224
About Real Estate in Chandler 85224
Chandler, Arizona, is a wonderful community. Many high-tech companies have clustered here, offering excellent career opportunities. A friendly atmosphere and amazing natural beauty make Chandler an exceptional place to live.
This is a great time to invest in Chandler Real Estate in 85224. The average value of a home in the 85224 zip code has increased more than 30 percent in the last five years. The value of Chandler homes for sale in 85224 continues to rise, increasing almost 19 percent in the last year and more than 7 percent in the last quarter alone.
Chandler continues to attract many new residents with its combination of job opportunities and high quality of life, which makes it likely that the value of Chandler homes will continue to rise at a very healthy rate.
Chandler 85224
How to Find the Best Homes for Sale in Chandler 85224
To find the best homes for your needs, please give me, Cathy Carter, a call. I have been buying and selling real estate in the Chandler area for more than 20 years. In addition to my experience and extensive network of local contacts, I use my ongoing training and the best high-tech tools to help you find exactly what you are looking for.
I am a people person, and the first thing I do when I meet new clients is to listen carefully to their descriptions of what they are hoping to find in their Chandler homes. I get tremendous satisfaction out of finding the perfect match for my clients. I am gratified that I have been able to help so many clients start wonderful new chapters of their lives in their gorgeous Chandler homes.
Why You Should Live in Chandler 85224
Chandler, with its major companies, is a hotspot for high-tech and other employment. It is also an extraordinary place to live. Parents will be thrilled with Chandler's highly-rated schools, and culture lovers will appreciate the recently renovated Center for the Arts. Chandler is a great place to enjoy the outdoors. It has an average of 300 sunny days per year. Golfers, hikers, bikers, and horseback riders will all find amazing opportunities to enjoy their favorite activities. To find out more about the many advantages of living in Chandler, please give me a call today. I will be glad to answer any questions you may have.

RE/MAX Cathy Carter Real Estate & Luxury Homes
Professional REALTOR
ABR, CRS, CDPE
RE/MAX Solutions
4365 E Pecos Rd #103
Gilbert, AZ. 85295
Email or Call: 480‑459‑8488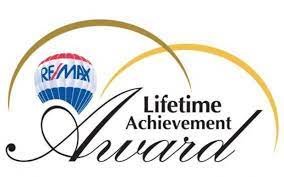 For her entire professional career, Cathy Carter has been dedicated to serving the people of East Valley. She began her career in new construction home sales and quickly expanded into every sector of the Chandler real estate industry. Today, after years of networking with the most reliable professionals in the local community and focusing on professional development, Cathy Carter is considered to be the top Realtor in East Valley. Most recently, she received the RE/MAX Lifetime Achievement award, which is the second-highest national award given to RE/MAX real estate agents.
With www.realestatechandler.com you'll be able to find your dream home in no time. If you have any inquiries about homes for sale, connect with Cathy Carter!

-Work With Cathy Carter For Unmatched Expertise On East Valley Arizona Area Buying & Selling!
---