Chandler AZ Real Estate Agents
When it comes to homes for sale in Chandler, it's fair to say that real estate is practically flying off the market as demand to live in this community rises. If you've been thinking about relocating to the area, then you'll want to begin your hunt for Chandler AZ homes sooner rather than later—and you'll be best served by having an experienced team of real estate agents in Chandler AZ on your side. With more than 20 years of experience in area real estate, Cathy Carter is here to help you find the Chandler AZ homes that suit your budget and requirements. From there, she can put her experience and negotiation skills to work on any homes in Chandler AZ that you're interested in placing an offer on.
Discover Chandler Az real estate listings below & read more about living in this world-class community!
Chandler Homes For Sale
About Real Estate in Chandler AZ
At any given time, there are many properties up for sale in Chandler, mostly due to the size of the area and the number of single-family residences and condos/townhomes that exist in this populous area. However, because of the current real estate market, prospective buyers really need to move quickly if they want to have a fighting chance at a home they're interested in. Otherwise, that "dream home" could quickly fall into possession of other buyers. It is also worth noting that demand is expected to continue to increase in the future, especially as job growth in the surrounding areas spikes and more workers want to move to be closer to their place of employment.
So while it's important to move quickly when you find a home you love in Chandler, you may be pleased to know that no matter what's on your "wish list" for your next house, there's a good chance you'll find it here. There are so many different neighborhoods within Chandler that you can be sure to find something you love. Consider, for example, the popular South Chandler neighborhood, which is populated primarily by families. Homes here are among the most reasonably priced in the community and are located close to parks, schools, and other family destinations.
For more discerning buyers, the Tuscany neighborhood may be worth looking into; this area has high-end homes (ranging from about $350,000 to several million).
How to Find the Best Homes for Sale in Chandler
The key to finding the best homes for sale in Chandler is to not only have a strong idea of what you want, but to have a team of hard-working real estate agents in Chandler who are on your side every step of the process. From meeting with you initially to discuss your wants and needs to compiling lists of potential homes to tour in person, a dedicated and experienced real estate team will always have your best interests in mind. Fortunately for you, if you're looking for a Realtor who knows the Chandler area like the back of your hand, Cathy Carter is your girl. With access to the MLS system, she can always stay on top of the newest listings to hit the market so that you're able to be among the first to know about potential new properties that suit your needs. This time advantage could eventually mean the difference between you snagging your dream home and seeing it go to another person.
In addition to having access to listings as soon as they hit the market (and sometimes even before, depending on the specific type of property you're interested in), Cathy and her team can also put their negotiation skills to use for you when the time comes to put in an offer on a home. By running area comps, Cathy will make sure that the asking price of the home is fair and will assist you in strategizing your offer, going back and forth as needed with your interests in mind.
If you're ready to get started seeing homes and are serious about buying real estate in Chandler AZ in the near future, get a pre-approval letter from the mortgage lender of your choice and give Cathy and her real estate team a call. It's also a good idea to create a list of the things you want and need to see in your next home. This will allow us to hit the ground running when it comes to pulling listings and scheduling showings that may interest you, and will help you make the most of your house-hunting experience!
Why You Should Live in Chandler
With so many communities to consider moving to in the area, there are many reasons as to why Chandler remains among the most popular. Consider, for starters, that Chandler has been ranked as one of the best placed to live in the United States and Arizona. And it hasn't just earned this distinction once or twice; it is consistently ranked as one of the best places to live year after year. And for those who have children or are thinking about starting a family in the near future, it is also worth noting that Chandler has come of the best schools in the state, making it a great place for families to thrive.
Of course, there is also the strong economy, which is part of the reason the demand for residential real estate in Chandler is so high to begin with. Specifically, Chandler has recently become a huge hub for technology companies, and this shows no signs of changing any time soon.
And when it comes to the climate, you really can't beat the sunny days and low humidity that we see here in Chandler throughout the majority of the year. This is truly a wonderful place for lovers of the outdoors; you'll find all kinds of great nature trails, public pools, parks, and similar outdoor attractions within driving or even walking distance of your home,
Now that you have a better idea of the real estate market in Chandler, isn't it time to contact Cathy Carty and begin your house hunt? Call her office today at (480) 459-8488 to get started!

RE/MAX Cathy Carter Real Estate & Luxury Homes
Professional REALTOR
ABR, CRS, CDPE
RE/MAX Solutions
4365 E Pecos Rd #103
Gilbert, AZ. 85295
Email or Call: 480‑459‑8488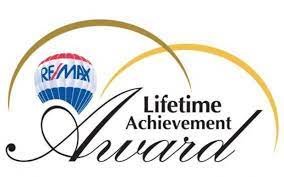 For her entire professional career, Cathy Carter has been dedicated to serving the people of East Valley. She began her career in new construction home sales and quickly expanded into every sector of the Chandler real estate industry. Today, after years of networking with the most reliable professionals in the local community and focusing on professional development, Cathy Carter is considered to be the top Realtor in East Valley. Most recently, she received the RE/MAX Lifetime Achievement award, which is the second-highest national award given to RE/MAX real estate agents.
With www.realestatechandler.com you'll be able to find your dream home in no time. If you have any inquiries about homes for sale, connect with Cathy Carter!

-Work With Cathy Carter For Unmatched Expertise On East Valley Arizona Area Buying & Selling!
---