Chandler AZ Realtor
Homes for Sale in Chandler
Are you in the market to buy real estate in Chandler AZ or the surrounding communities? Right now, the real estate market in Chandler is hot, and quality homes are in high demand. Of course, considering all that Chandler has to offer, this isn't surprising. Fortunately, Cathy Carter and her real estate team have the experience and specific knowledge of homes for sale in Chandler AZ. As a result, we're able to assist you in finding the home that's right for your needs and budget. With an insider's knowledge on real-estate trends in Chandler AZ and average home prices, our Chandler AZ Realtor is here for you throughout every step of your home-buying journey.
Discover Chandler real estate listings below & read more about living in this world-class community!
Chandler Homes For Sale
Click the links below to sort results by price range.
About Real Estate in Chandler
When it comes to Chandler AZ homes for sale, the possibilities are endless. No matter what type of home you may be in the market for, you're likely to find dozens of options that potentially suit your needs at any given time. The asking prices for these homes can also vary greatly, depending largely on the specific type of home you want and the neighborhood in which you want to live. For example, Chandler's desirable Tuscany neighborhood tends to have among the highest asking prices, and it is not uncommon to see multi-million dollar homes here. On the other hand, there are also plenty of great neighborhoods with lower asking prices around $300,000.
One popular neighborhood for families, for instance, is South Chandler. This neighborhood is close to the local schools and also tends to have some of the most reasonably priced homes. These subdivision communities also feature easy access to local parks, pools, and other popular family attractions.
In terms of an average home price in Chandler AZ, buyers can expect to spend around $1.5 million, though this figure should be taken with a grain of salt considering the expansive range of home prices in this sought-after neighborhood. If you're not sure about which Chandler homes will fall into your budget, our Realtor in Chandler AZ is happy to help you get a better idea!
How to Find the Best Homes for Sale in Chandler
When you're in the market to buy, of course you want to find the best homes for sale in Chandler. However, in today's competitive real estate market, it may not be enough to simply find a great home that falls within your budget and meets your needs; it is also important to act quickly in putting an offer in on a home, and to be among the first to see new listings that fall into your criteria. Otherwise, your dream home could end up being someone else's dream home in the blink of an eye!
This is where Cathy Carter and the rest of our Chandler AZ Realtor team come in; Cathy herself has more than 25 years of experience in helping home buyers just like you get great deals on quality homes. We have access to MLS listings as soon as (and sometimes before) they actually hit the market, which gives you the competitive advantage you need in today's market. We can also put our experience and negotiation skills to work for you to ensure that you get the best deal on your next home.
Prior to your first meeting with our real estate team, we recommend that you obtain a pre-approval letter from your chosen mortgage lender; this will help us get a better idea of the type of budget you're working with, which will allow us to provide you with some feedback on what you can get for your money in the current market.
It can also be helpful for you to compile a list of wants and needs for your next home. For example, how many bedrooms and bathrooms does your new home need? How much square footage do you require? You should also consider potential "deal breakers" in regards to your next home. For instance, some buyers will not even consider a home if it is more than a particular age.
Why You Should Live in Chandler
There are many reasons as to why Chandler is an in-demand place to live and work! For example, did you know that Chandler is frequently ranked as one of the "Best Places to Live in the U.S." in addition to being one of the fastest-growing communities in all of Arizona? This, in addition to having a strong economy and excellent schools, make Chandler a great place to buy a home.
For those who work in the tech industry, Chandler is also a booming technology corridor, making this a popular hub full of opportunity for those looking to expand their career horizons.
You also can't beat the climate here in Chandler. The desert climate is ideal for those who enjoy sunny days and low humidity. Rainy days are rare year-round in this area of Arizona, so if you're the type of person who enjoys the outdoors, you'll love it here. There are plenty of local walking, hiking, and nature trails that provide beautiful views of the local area. And with most communities boasting swimming pools, there's always a great way to beat the heat on those warmer days of the year. The low humidity in Arizona also makes this a great place for those who suffer from joint conditions and similar medical complications to avoid symptoms associated with high humidity and heat.
If you're serious about turning your dreams of owning a home in Chandler, AZ into a reality, then having the right Realtor team on your side will make all the difference. Let Cathy Carter and her committed real estate team put their decades of experience to work for you. To find out more about our services or to get started on the search for your dream home, contact our office directly at (480) 459-8488. You can also stay up-to-date on current real estate listings in Chandler by browsing our website!

RE/MAX Cathy Carter Real Estate & Luxury Homes
Professional REALTOR
ABR, CRS, CDPE
RE/MAX Solutions
4365 E Pecos Rd #103
Gilbert, AZ. 85295
Email or Call: 480‑459‑8488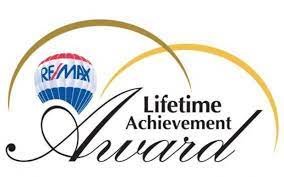 For her entire professional career, Cathy Carter has been dedicated to serving the people of East Valley. She began her career in new construction home sales and quickly expanded into every sector of the Chandler real estate industry. Today, after years of networking with the most reliable professionals in the local community and focusing on professional development, Cathy Carter is considered to be the top Realtor in East Valley. Most recently, she received the RE/MAX Lifetime Achievement award, which is the second-highest national award given to RE/MAX real estate agents.
With www.realestatechandler.com you'll be able to find your dream home in no time. If you have any inquiries about homes for sale, connect with Cathy Carter!

-Work With Cathy Carter For Unmatched Expertise On East Valley Arizona Area Buying & Selling!
---