Why Buy Chandler Homes for Sale with a Private Pool
For all intents and purposes, expect this summer to be hot in Chandler! Not only will the temperatures start to rise, but the Chandler homes for sale will be in high demand. Buyers can expect the homes for sale with a private pool in Chandler to be some of the most desirable on the market, as these homes in Chandler offer a respite from the arid desert climate that Chandler is known for. Your Realtor Chandler Cathy Carter can provide you with the information you need about Chandler homes for sale with a private pool. Let her pull the latest Chandler MLS listings for your today!
Browse the latest Chandler homes for sale below — listings are updated daily! You can also read on to learn even more about Chandler real estate with a private pool!
Chandler homes for sale with a private pool
About Real Estate in Chandler
The people who call Chandler home not only survive the heat, but they also thrive in this diverse and eclectic community. When you browse through the latest Chandler MLS listings, you will find a variety of different home types. From sprawling ranches with plenty of land to functional colonials that are perfect for growing families, it seems that there is something for everyone in Chandler.
Currently, the median sales price of the Chandler homes for sale is $263,000. Home values are on the rise in Chandler, which is motivating buyers to invest in this growing city of about 250,000 residents. Sellers are eager to list their properties because the market is hot and most Chandler MLS listings remain on the market for a matter of days, if not hours. Buyers can expect to find homes for sale with a private pool in Chandler in many of the luxury developments. It's important to work with an experienced real estate agent who knows the local area, as that is the type of agent who will know where to find Chandler homes for sale with a private pool.
Real estate experts are predicting another record-breaking season for the Chandler real estate market. Chandler homes for sale are going to sell quickly, especially those Chandler homes for sale with a private pool. Your agent should frequently provide you with updated information about the latest Chandler MLS listings, so that you can find the homes in Chandler that will meet your needs while also exceeding your expectations. As it heats up outside in Chandler, you can expect the market to do the same. Gear up for the competition, but know that you will be cooling off in your own private pool soon!
How to Find the Best Homes for Sale with a Private Pool in Chandler
Working with a qualified Realtor Chandler is the key to unlocking a luxury home in Chandler that includes a private pool. While there are many gated communities that have common pools and recreational areas, there's truly nothing more peaceful than cooling off in your private backyard swimming pool while soaking up a breathtaking Arizona sunset.
As you look at the different homes in Chandler that include private swimming pools, you also will want to consider the benefits of owning a home with a pool. Here's a few reasons to look at homes for sale with a private pool in Chandler:
Having your own swimming pool will increase your quality of life. Whenever you feel the need to relax in the most refreshing way possible, all you have to do is head to your own backyard. Your home will feel like your own personal vacation destination.
Swimming pools are great for those who love to entertain. Everyone wants to come to the summer get together at the house with the pool — it's instant entertainment for everyone at the party.
Should you choose to sell in the future, a private pool will make your home more marketable, and it can even add value. Swimming pools are a significant investment and one that is highly-valued in a community like Chandler. Many home buyers in this community are searching for Chandler homes for sale with a private pool, and they are willing to pay more in order to get what they want out of their next property.
Cathy Carter is the Chandler real estate agent who has the local insight you need and the professional knowledge you crave. She knows where the premier Chandler homes for sale with a private pool are located, and she will do what it takes to make one of them yours.
Why You Should Live in Chandler
Buyers who are hoping to buy one of the homes in Chandler with a pool will find that this is the perfect city to invest in real estate. First and foremost, the climate in Chandler is perfect for having your own swimming pool. The sun shines in Chandler more than 300 days out of the year, and it's warm enough nearly every day to use your pool.
After you have spent the day lounging in the sun and splashing in your own private swimming pool, you will be able to head downtown for dinner or to take in a show. Historic downtown Chandler is a favorite spot amongst the locals, as many residents prefer the local dining and boutique shopping that can be found there. The public artworks that are on display add charm and appeal as well.
From its extensive parks and recreation system to its award-winning public school district, Chandler is the perfect place for all types of people. It is welcoming and inviting — the type of community where neighbors can connect with one another. Before you know it, you will be inviting all of them to spend the afternoon in your private swimming pool!
If you are hoping to buy one of the Chandler homes for sale and you are most excited about the homes for sale with a private pool in Chandler, then contact Cathy Carter today. Cathy is the expert Realtor Chandler who knows how to locate the most desirable properties in the city and negotiate the best deals for her buyers. Get the latest Chandler MLS listings today by calling Cathy Carter now!

RE/MAX Cathy Carter Real Estate & Luxury Homes
Professional REALTOR
ABR, CRS, CDPE
RE/MAX Solutions
4365 E Pecos Rd #103
Gilbert, AZ. 85295
Email or Call: 480‑459‑8488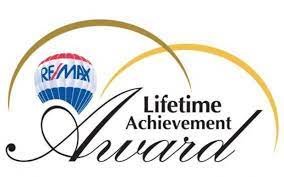 For her entire professional career, Cathy Carter has been dedicated to serving the people of East Valley. She began her career in new construction home sales and quickly expanded into every sector of the Chandler real estate industry. Today, after years of networking with the most reliable professionals in the local community and focusing on professional development, Cathy Carter is considered to be the top Realtor in East Valley. Most recently, she received the RE/MAX Lifetime Achievement award, which is the second-highest national award given to RE/MAX real estate agents.
With www.realestatechandler.com you'll be able to find your dream home in no time. If you have any inquiries about homes for sale, connect with Cathy Carter!

-Work With Cathy Carter For Unmatched Expertise On East Valley Arizona Area Buying & Selling!
---