Importance of an Accurate Chandler MLS Search
If you are looking for the right home for sale in Chandler, you will want to rely on a professional Chandler MLS search. While many buyers begin their search for a Chandler home for sale on their own, it's far better to utilize professional resources such as realestatechandler.com. Cathy Carter is the best Chandler Realtor, and she knows how to comb through the MLS in order to deliver customized search results for her clients.
You can search now, use the Chandler MLS search tool it's the most accurate and up to date information for Chandler real estate market!
Chandler Homes For Sale
About Real Estate in Chandler
Real estate in Chandler is both valuable and in high demand. As the spring turns into summer, real estate experts are predicting another record-breaking season for the local market. If you find the perfect home for sale in Chandler, you would be wise to write an offer on the property — and quickly. The best Chandler Realtor can work with you in order to write a powerful and convincing offer that will allow you to purchase the home of your dreams.
Currently, the median sales price of real estate in Chandler is $263,900. This is a slight increase from previous months, but the market has remained steady for much of the winter season. However, in previous years, the sales prices saw a significant boost beginning in May and lasting through September. Buyers who are looking for a Chandler home for sale should act now, while the prices are lower and the competition is not quite as steep. However, those who are going to be searching for homes in the summer will be able to partner with an expert local real estate agent who can use Chandler MLS search results to find the right property at the perfect moment.
There's so many options when it comes to real estate in Chandler. Knowing the features that you want out of your next home and partnering with the best Chandler Realtor can help you locate the perfect piece of property in this stunning community. Begin your home search with Cathy Carter today.
How to Find the Best Homes for Sale in Chandler
Finding the best homes for sale in Chandler requires you to have access to insider knowledge and industry resources. That valuable information can only be found through the best Chandler Realtor, Cathy Carter. She uses the most recent and reliable technology in order to help her clients locate the homes that they are searching for in this community. She knows that the real estate in Chandler is diverse, and that the right home is out there for each individual. She also recognizes that the key to uncovering those dream properties is through an expertly conducted Chandler MLS search.
These tips can be used in order to prepare and execute a reliable Chandler MLS search:
Narrow down the area in which you want to move. You can request an MLS search by zip code, by intersection or even by subdivision. This allows you to focus your search on the properties that you actually want to purchase.
Establish a price range that you are comfortable with. You will need to be open and honest with your real estate agent about your buying power as well as your financing options. It is critical that you real estate agent knows your financial comfort zone. Your agent will not want to sell you short by showing you properties below where you are comfortable, but they also will not want to show you a home that you cannot afford.
Identify the features that you must-have in your new home. Some popular MLS search features that clients prefer include swimming pools, fireplaces, basements and attached garages.
A customized search that includes the features that you both want and need is the best way to find the home for sale in Chandler that is right for you and your family. Cathy Carter can provide you with Chandler MLS search results today through realestatechandler.com.
Why You Should Live in Chandler
Many people set their sights on Chandler because the real estate in Chandler is so valuable and desirable. Home buyers are attracted by the vast range of luxury properties and the gated communities that offer first-class amenities. However, while this is a wonderful benefit to moving to Chandler, this city offers its residents so much more than spacious, gorgeous houses.
Young professionals and recent college graduates often move to Chandler because it is a land of opportunity. The economy is bursting with life, and there are many high-paying jobs available that offer individuals the chance to grow both personally as well as professionally.
Growing families are attracted to Chandler because of the award-winning school district and the extensive parks and recreation system. There's very few communities that include more than 60 different types of parks, ranging from public water parks to dog parks and nature preserves.
Retirees find that Chandler is the perfect place to settle down after decades of hard work. There are many communities specifically designed for active adults, allowing them to connect with their neighbors in the same stage of life. In addition, established adults and retirees love the fine dining options, the boutique shopping districts and the championship golf courses that are found throughout the entire city.
Everyone has their own idea of a dream home for sale in Chandler. Some are searching for a property with a backyard swimming pool that allows them to enjoy views of the stunning desert vistas that can be found in the region. Others want to find a luxury home that includes an open floor plan, a gourmet kitchen and a spa-like bathroom with a jetted tub. Regardless of what you are looking for out of a Chandler home for sale, it's critical that you partner with Cathy Carter, the best Chandler Realtor. She can help you conduct a professional Chandler MLS search on realestatechandler.com, ultimately allowing you to narrow down your options and discover your dream property. For more information on real estate in Chandler, contact Cathy Carter today.

RE/MAX Cathy Carter Real Estate & Luxury Homes
Professional REALTOR
ABR, CRS, CDPE
RE/MAX Solutions
4365 E Pecos Rd #103
Gilbert, AZ. 85295
Email or Call: 480‑459‑8488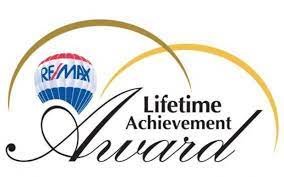 For her entire professional career, Cathy Carter has been dedicated to serving the people of East Valley. She began her career in new construction home sales and quickly expanded into every sector of the Chandler real estate industry. Today, after years of networking with the most reliable professionals in the local community and focusing on professional development, Cathy Carter is considered to be the top Realtor in East Valley. Most recently, she received the RE/MAX Lifetime Achievement award, which is the second-highest national award given to RE/MAX real estate agents.
With www.realestatechandler.com you'll be able to find your dream home in no time. If you have any inquiries about homes for sale, connect with Cathy Carter!

-Work With Cathy Carter For Unmatched Expertise On East Valley Arizona Area Buying & Selling!
---