Chandler Real Estate Agents
Chandler is the type of place that simply feels like home, which is one of the reasons why the housing market continues to thrive in this city. As the population in Chandler grows and more corporations look to establish their headquarters in this community, more people are looking to move here. Chandler real estate agents are the professional experts that you need in order to fully understand the market conditions in this city. Licensed real estate agents will provide you with the information and resources you need about Chandler homes and the surrounding region.
Qualified Chandler real estate agents will give you the access to crave to this amazing city. Whether you are looking for your first home or you are hoping to upgrade to a luxury property, you will want to contact an experienced Chandler real estate agent who will provide you with insight and guidance every step of the way.
Discover Chandler real estate listings below & read more about living in this world-class community!
Chandler Homes For Sale
About Real Estate in Chandler
Chandler is best described as an affluent community, and it's continuing to grow and prosper. The real estate market in Chandler is strong, and the homes for sale in Chandler are expected to increase in value over time. While many people are interested in the luxury homes that are available in this community, it should be noted that Chandler is a welcoming place for people from all walks of life. Young professionals will find the perfect starter homes for sale in Chandler, and growing families will see that there're many homes filled with potential in this community.
Like any community, the real estate market in Chandler ebbs and flows with the seasons. During most years, the market booms in the summer months. Properties for sale in Chandler during this time do not last on the market for long, and buyers find themselves dealing with plenty of competition and excitement. While the winter months are not quite as competitive, it is still a good time to buy and sell in Chandler. Currently, the median sales price in Chandler is $270,000. The market has shown significant growth throughout July and August of 2016, and the price per square foot in Chandler has continued to rise steadily since the summer of 2015.
Investing in Chandler real estate is almost always a wise decision. Not only do homeowners enjoy financial rewards from these real estate investments, but they also find that they enjoy a higher quality of life because they chose Chandler. The strong economy coupled with the attractions and amenities in Chandler makes this an ideal place to purchase your next home.
How to Find the Best Homes for Sale in Chandler
The lively real estate market in Chandler means that there's always new inventory, but not every Chandler Arizona real estate listings are going to be the right place for you and your family. If you are hoping to purchase your dream home in this city, you will want to work with a Chandler real estate agent who is experienced, knowledgeable and loyal. The best agent will meet with you in person in order to understand your hopes, dreams, and goals for your next home. She will customize your listing searches in order to be sure that you get the right results delivered in the most convenient way possible. She will always represent you, and advocate for your needs during the negotiation process.
Qualifications that you should consider when searching for one of the Chandler real estate agents:
Proactive and Self-Motivated — Your agent should be searching through the available listings every single day, multiple times per day, in order to be sure that you have access to the most recent and desirable homes on the market. Your agent should want to work for you and accomplish your goals just as much as you do!
Adaptable and Flexible — Your agent should be able to adapt at a moment's notice, and change the course of the search if necessary. The best real estate agent understands that they need to work around your schedule, and will be willing to meet with you at a time when it's convenient for you. Agents who get results understand that real estate is more of a lifestyle rather than an occupation.
Knowledgeable and Resourceful — Your agent should be an experienced real estate professional who is committed to understanding not only the local market but also the latest techniques and developments in the industry. Partner with an agent who puts a high priority on professional development.
Why You Should Live in Chandler
One of the top reasons to consider moving to Chandler is the fact that there are many different homes available, allowing families of all interests, backgrounds, and cultures to find a space that is right for them. Luxury homes are in high demand in Chandler, and there are new developments being established all the time. Some of the neighborhoods you might consider include Fulton Ranch, Circle G at Riggs Homestead Ranch, or Ocotillo East, where you might even find a waterfront property in the middle of the desert.
Families, in particular, prefer Chandler because this city is known for its educational opportunities. The Chandler Unified School District is one of the top-rated districts in the region, and it has one of the highest graduation rates. The community as a whole is dedicated to education and supports its public school system.
In addition to that, you should consider Chandler because it's simply fun to live here. In addition to all of the amenities that you will find on your Chandler Arizona real estate listing, you will discover many local attractions in the community. The Arizona Railway Museum, the Zelma Basha Salmeri Gallery of Western American and American Indian Art, and the SanTan Mountain Regional Park are just a few of the places you can enjoy on a regular basis once you move to this amazing city.
Of all the qualified Chandler real estate agents in the area, there is only one agent who is committed to personalizing the real estate process and ensuring that all of her clients end up with the keys to their dream home. Cathy Carter is a professional real estate agent who has been working in Chandler and the surrounding area for the last two decades. She provides her clients with the tools and resources they need in order to make the best decision about purchasing one of the properties for sale in Chandler. In addition, she utilizes the most recent and most innovative marketing tools in order to promote her listings and provide her sellers with the largest returns on their real estate investments.
If you are thinking of buying or selling a home in Chandler, the time is now to get in touch with Cathy Carter. She will create a personalized real estate analysis for you, providing you with valuable information and data about your current situation as well as the market conditions. From this moment forward, Cathy Carter is on your side and is willing to do whatever it takes in order to make sure that you get to call Chandler your home. To find out more information about buying or selling with Cathy, contact her today.


RE/MAX Cathy Carter Real Estate & Luxury Homes
Professional REALTOR
ABR, CRS, CDPE
RE/MAX Solutions
4365 E Pecos Rd #103
Gilbert, AZ. 85295
Email or Call: 480‑459‑8488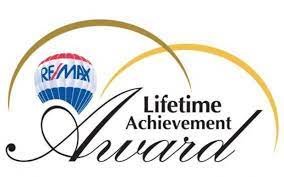 For her entire professional career, Cathy Carter has been dedicated to serving the people of East Valley. She began her career in new construction home sales and quickly expanded into every sector of the Chandler real estate industry. Today, after years of networking with the most reliable professionals in the local community and focusing on professional development, Cathy Carter is considered to be the top Realtor in East Valley. Most recently, she received the RE/MAX Lifetime Achievement award, which is the second-highest national award given to RE/MAX real estate agents.
With www.realestatechandler.com you'll be able to find your dream home in no time. If you have any inquiries about homes for sale, connect with Cathy Carter!

-Work With Cathy Carter For Unmatched Expertise On East Valley Arizona Area Buying & Selling!
---