What to Know About Chandler Real Estate for Sale
Buyers who are searching for Chandler real estate for sale often think that they should search Chandler MLS listings online on their own. However, this is not the best way to discover the prime real estate in Chandler for sale, as most of the Chandler homes will sell quickly — leaving the online listing sites with outdated information. A qualified Chandler Realtor is the only person who can find the available homes in Chandler for sale that meet your criteria. For more information about the Chandler homes for sale, contact Cathy Carter today.
Discover Chandler real estate for sale below & read more about living in this world-class community!
Chandler Homes For Sale
Click the links below to sort results by price range.
About Real Estate in Chandler
The demand for real estate in Chandler for sale has been increasing steadily over the last several years. The community is growing and buyers appreciate the fact that they can invest in Chandler real estate for sale and enjoy a place where they can live, work and play. Currently, the median sales price of the homes in Chandler for sale is $313,000. Property values have increased by more than 7 percent in the last year, and it's anticipated that they will rise by another 3.5 percent in the next year.
Real estate data continues to show promise and hope for the Chandler real estate market. The Chandler homes for sale include a diverse range of properties, including starter homes that are ideal for young professionals, luxury homes that are preferred by many growing families and adult communities that attract established professionals and retirees.
Home sales in Chandler tend to peak during the summer months, when many buyers are trying to get situated before the start of a new school year. However, unlike many other markets across the country, the Chandler real estate market never really slows down. The Chandler homes for sale are almost always in high demand, and most properties sell in a matter of days.
Given the fact that the current real estate market in Chandler is competitive, it's imperative that buyers who want the best Chandler homes work with a Chandler Realtor who can make their dreams come true. Cathy Carter is a Chandler Realtor who has been working in the community for more than two decades. Her connections within the city allow her to provide her clients with insider information that can't be discovered on an online listing site. For more information on the current market conditions in Chandler, contact Cathy Carter today.
How to Find the Best Homes for Sale in Chandler
Discovering the best homes for sale in Chandler is about more than finding a house through an MLS search that has all of the features you want and need. It's about searching for your future home — which means finding the right house, in the right neighborhood and in the right location in Chandler. Cathy Carter has all of the qualities you need in a Chandler Realtor:
Cathy Carter is proactive. She doesn't wait to get information about the market, she goes out to find the best available resources for her clients.
Cathy Carter is adaptable. She understands that every client and every situation is unique, and she adapts to provide the best possible service to everyone she works with.
Cathy Carter is tenacious. She is a fierce negotiator who advocates for her clients and always puts their needs first.
Cathy Carter is understanding. She is kind, approachable and welcoming. She is known for listening to her clients and working with them to help them on their real estate journey.
Cathy Carter is honest. She provides her clients with accurate and relevant reports that will help them make the best decisions possible. Honesty and integrity are extremely important to her.
Working with the right real estate agent is critical to your success in the Chandler real estate market. Cathy Carter is the premier Chandler Realtor, and she provides customized service to all of her clients in order to help them achieve their goals. For more information on how Cathy Carter can help you, contact her today.
Why You Should Live in Chandler
Chandler is the type of place where everyone wants to live. It is a community that boasts a strong economy, an award-winning school district, luxury homes and incredible amenities. These are just a few of the reasons why you should focus on Chandler during your home search:
Chandler hosts many events, festivals and gatherings throughout the year, allowing the community to come together and giving neighbors a chance to connect with one another. Where else in Arizona can you go to an Ostrich Festival every year?
The historic downtown area provides the community with a public space to hang out. This is where many of the most delicious local restaurants are located, and where residents enjoy shopping for gifts at the unique boutiques. There's also public art displays that inspire the imagination and incite conversation.
There are 65 parks and 6 community pools and aquatic centers in Chandler. The people who live here appreciate the fact that they can spend time enjoying the natural beauty of their community. Nature preserves, hiking trails, bike paths and playgrounds are key features of many of the parks in Chandler.
There are approximately 330 days of sunshine per year in Chandler, and the average high temperature is 85 degrees.
These are just a few of the reasons why you should consider buying Chandler real estate for sale. Not only do the Chandler homes for sale have amazing floor plans and great amenities, but they also are located in one of the best cities in Arizona.
When you search Chandler MLS listings, the real estate in Chandler for sale that you see will not be available for long. It's essential that you partner with a Chandler Realtor who is dedicated and informed. Cathy Carter is the only Chandler Realtor who has access to the most recent information about Chandler real estate for sale. She can put together a market analysis for you and provide you with accurate Chandler MLS listing results so that you can kick-start your home search. Contact Cathy Carter today to begin your search for the best Chandler homes.

RE/MAX Cathy Carter Real Estate & Luxury Homes
Professional REALTOR
ABR, CRS, CDPE
RE/MAX Solutions
4365 E Pecos Rd #103
Gilbert, AZ. 85295
Email or Call: 480‑459‑8488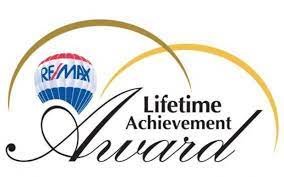 For her entire professional career, Cathy Carter has been dedicated to serving the people of East Valley. She began her career in new construction home sales and quickly expanded into every sector of the Chandler real estate industry. Today, after years of networking with the most reliable professionals in the local community and focusing on professional development, Cathy Carter is considered to be the top Realtor in East Valley. Most recently, she received the RE/MAX Lifetime Achievement award, which is the second-highest national award given to RE/MAX real estate agents.
With www.realestatechandler.com you'll be able to find your dream home in no time. If you have any inquiries about homes for sale, connect with Cathy Carter!

-Work With Cathy Carter For Unmatched Expertise On East Valley Arizona Area Buying & Selling!
---