A Guide to Chandler Real Estate in Arizona
Homes for Sale in Chandler
Only an Arizona Realtor in Chandler can show you the best homes for sale in Chandler Arizona. Chandler real estate in Arizona is perfect for just about any type of buyer, as there is always a diverse range of inventory listed on the market. Those who buy Chandler homes in Arizona benefit from the Chandler schools and the many other community amenities available in this city. For more information on the Chandler real estate market, contact Cathy Carter today.
Discover Chandler real estate listings below & read more about living in this world-class community!
Chandler Homes For Sale
About Real Estate in Chandler
The homes for sale in Chandler Arizona are appealing to just about every type of buyer. This community has been consistently growing and developing over the last 30 years, yet it has still remained an affordable and accessible option for people of all ages, stages and backgrounds. This inclusive market continues to attract the attention of the most motivated buyers, which is why it remains a hot and competitive market.
Currently, the median listing price for the homes for sale in Chandler Arizona is about $384,000. When priced correctly, most homes will sell for about 99 percent of their listing price. This means that buyers have to work with an Arizona Realtor in Chandler who knows how to navigate the current market conditions and effectively negotiate an offer.
In some respects, the Chandler real estate market has slowed down a bit. Over the course of the last several years, most Chandler homes in Arizona sold in a matter of days, if not hours. In today's current economic climate, the hottest homes will be on the market for about 9 days, while the average property will go pending in about 30 days. This gives buyers more time to navigate the market and uncover the home that is right for them. However, in order to be successful, buyers still require the finesse of an experienced Arizona Realtor in Chandler.
Despite this slight slowdown, Chandler still remains one of the most competitive real estate markets in Arizona. There are more than 1,000 homes for sale in Chandler Arizona, and an Arizona Realtor in Chandler can help you find the properties available that meet your criteria and fit your price point. Cathy Carter is the only real estate agent in Chandler who has worked in the community through every challenge and each success. She understands the ebbs and flows of the local market, and can match her clients with the neighborhood in Chandler that will meet their needs.
For more information on Chandler real estate in Arizona, contact Cathy Carter today.
How to Find the Best Homes for Sale in Chandler
Maybe you are searching for one of the homes for sale in Chandler with a swimming pool, or perhaps you really want to invest in a luxurious property in one of the gated communities in Chandler. This is a market that has endless potential, but before you find the best homes for sale in Chandler Arizona, you will need to hire the top Arizona Realtor in Chandler.
These are the qualities that you should look for in a real estate agent:
Tenacious — The best real estate agent in Chandler is not going to just sit back and wait until a house appears on the market. They are going to aggressively search for properties that meet your criteria, and then help you craft an offer that will be appealing to the seller. The right real estate agent is going to want you to reach your goals, and is going to do what it takes to get the job done.
Attentive — You should work with a real estate agent who actively listens to what you want, and who pays attention to the changes in the current market conditions. An agent who is attentive and dedicated is more likely to get you the results you need.
Personable — Your agent should feel like a trusted friend, and a new neighbor in your community. The best Arizona Realtor in Chandler will get to know you, will learn more about your personal circumstances and will customize the real estate process to meet your needs.
Knowledgeable — You should only work with a local real estate agent who is armed with accurate information and a wealth of knowledge about the area. A local real estate agent will be able to give you better recommendations about the home or the neighborhood that will best suit you and your family at this time.
Cathy Carter has all of these qualities, and many more. She is the only Arizona Realtor in Chandler who can make your dreams come true. Contact Cathy Carter today to learn more about why you should buy one of the Chandler homes in Arizona.
Why You Should Live in Chandler
There are not many other communities like Chandler in Arizona. Not only is Chandler a welcoming and inclusive place to live, but it also is constantly growing, developing and moving forward. These are just a few reasons why you should live in Chandler:
The Chandler schools have earned a reputation for excellence. The public school district is one of the most highly-regarded districts in the state, and there also are many private and charter schools for parents to choose from.
The downtown area provides Chandler residents with a great place to gather and connect with one another. It has a historic atmosphere, plenty of public art works on display and a lot of great local businesses.
The sun shines almost every day in Chandler, which allows residents to take advantage of the many parks and green spaces. There are playgrounds, hiking trails, nature preserves and recreational facilities located throughout Chandler.
It's worth noting that Chandler real estate in Arizona does not last on the market for very long. Whether you are looking to purchase your first home or you are investing in your forever home, you will need the right Arizona Realtor in Chandler on your side. Cathy Carter is the top real estate agent in Chandler, and she has the experience, knowledge and information that you need in order to make the best decision for your family. Contact Cathy Carter today, and she will begin searching for the best home in Chandler for you.


RE/MAX Cathy Carter Real Estate & Luxury Homes
Professional REALTOR
ABR, CRS, CDPE
RE/MAX Solutions
4365 E Pecos Rd #103
Gilbert, AZ. 85295
Email or Call: 480‑459‑8488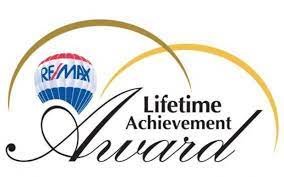 For her entire professional career, Cathy Carter has been dedicated to serving the people of East Valley. She began her career in new construction home sales and quickly expanded into every sector of the Chandler real estate industry. Today, after years of networking with the most reliable professionals in the local community and focusing on professional development, Cathy Carter is considered to be the top Realtor in East Valley. Most recently, she received the RE/MAX Lifetime Achievement award, which is the second-highest national award given to RE/MAX real estate agents.
With www.realestatechandler.com you'll be able to find your dream home in no time. If you have any inquiries about homes for sale, connect with Cathy Carter!

-Work With Cathy Carter For Unmatched Expertise On East Valley Arizona Area Buying & Selling!
---