Chandler Realtor
Many of the people who are searching for Chandler homes are surprised to find out that this community was just a small agricultural community just more than 30 years ago. In the last two decades, the population has boomed and real estate in Chandler has been in high demand. Working with a Chandler Realtor ensures that you are able to get the most up-to-date information about MLS listings in Chandler and that you will have access to the best Chandler homes on the market. Whether you are looking for your first home or your dream home, Cathy Carter can help you find the property in Chandler that is meant for you and your family.
Discover Chandler real estate listings below & read more about living in this world-class community!
Chandler Homes For Sale
Click the links below to sort results by price range.
About Real Estate in Chandler
The homes for sale in Chandler range from idyllic starter homes filled with personality and charm to luxurious mansions that include every imaginable amenity, and everything in between. One of the things that many people love about Chandler homes is that they are nestled within welcoming neighborhoods that make people feel like they are truly part of the community. As you drive through these luxury developments and gated communities, you will see neighbors interacting with one another and children enjoying their time together. It is one of the aspects of this city that continues to ensure that real estate in Chandler is in high demand.
While the real estate market in Chandler fluctuates just like any other local market, the homes for sale in Chandler are generally sold quickly. There seems to be a constant stream of buyers looking to move into this community, and also plenty of residents who want to upgrade to the upscale properties that can be found throughout the city.
Currently, the median sales price of a Chandler home is about $269,000. While the sales prices have dropped since the market peaked during the summer months, it is significantly higher than the median sales price of homes in Chandler a year ago. As more luxury homes are built in the community and more buyers look to move to the area, the market has remained steady and competitive for several years. Working with a local real estate agent like Cathy Carter ensures that you get the home that you both want and need in this fantastic city.
How to Find the Best Homes for Sale in Chandler
If you try to sift through the hundreds of MLS listings in Chandler on your own, you will quickly become overwhelmed. The possibilities are endless within this community, and there's always new homes being placed on the market. The key to finding the best homes for sale in Chandler, and the Chandler homes that fit all of your requirements, is to partner with a local Chandler Realtor. Here are just a few of the benefits of working with a real estate agent who is familiar with the local area:
A local agent can guide you through the benefits and features of each individual residential area. Having lived and worked in the area, the agent can give you a feel for the atmosphere of the different neighborhoods that you are looking at during your home search.
A local agent has connections with other professionals in the industry who can help you on your real estate journey. The agent can connect you with financial professionals, lending organizations, moving companies, and other resources during your transition.
A local agent will have the most knowledge about the real estate market in Chandler. As a professional who works in the community month after month and year after year, the local agent will know when is the best time to buy or sell within the community. They can analyze the current conditions and use those conditions to your benefit during the negotiating process.
A local agent can show you more than just homes — they can highlight the entire community. They can offer insight into the most delicious restaurants, the most fun playgrounds for children and the little-known treasures that are found in most cities throughout the country. A local agent will not only work to find you a house in Chandler but will show you why this place will make the perfect home for you and your family.
Why You Should Live in Chandler
Cathy Carter is a local real estate agent who not only sells Chandler homes, but she also lives in this community. For more than 20 years, she has been a real estate agent as well as a neighbor in Chandler. She is proud to call this city her own, and she loves to show her clients why they should make their next home in Chandler as well.
There are many reasons to consider moving to Chandler and becoming a resident of this vibrant city. First and foremost, Chandler is anchored by diverse economy. There are many job opportunities within the city for people at all stages of their careers. This fact alone frequently draws new residents to the community and also encourages people to stay for years to come. In addition, Chandler is known for its excellent school district. The district prides itself on individualized learning and educational opportunities for all students, and families love that education is a top priority in this town. Finally, Chandler boasts a historic downtown area that is filled with art galleries, boutiques, pedestrian areas and dining options. More and more, people are looking for a community where they can connect with their neighbors, and Chandler has always made it possible for people to live, work and play in their hometown.
When you first visit Chandler, it's easy to fall in love with the charm of the area. As you drive through the streets and walk through the downtown area, you get a sense of small-town life amidst a growing community with valuable amenities. If you want to make one of the Chandler homes your own, the best thing you can do is partner with a local Chandler Realtor who is familiar with every aspect of the city. Cathy Carter has spent the past two decades dedicating her career to people who are interested in investing in real estate Chandler. She is the real estate agent who has the professional expertise you need and the local knowledge that you want. Beyond that, Cathy Carter is known for her personalized approach to the real estate journey, and she enjoys working with all of her clients. To get the most recent MLS listings in Chandler and find out more about current market conditions, contact Cathy Carter today.

RE/MAX Cathy Carter Real Estate & Luxury Homes
Professional REALTOR
ABR, CRS, CDPE
RE/MAX Solutions
4365 E Pecos Rd #103
Gilbert, AZ. 85295
Email or Call: 480‑459‑8488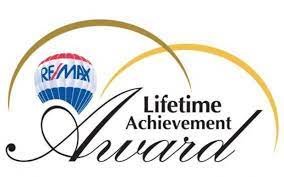 For her entire professional career, Cathy Carter has been dedicated to serving the people of East Valley. She began her career in new construction home sales and quickly expanded into every sector of the Chandler real estate industry. Today, after years of networking with the most reliable professionals in the local community and focusing on professional development, Cathy Carter is considered to be the top Realtor in East Valley. Most recently, she received the RE/MAX Lifetime Achievement award, which is the second-highest national award given to RE/MAX real estate agents.
With www.realestatechandler.com you'll be able to find your dream home in no time. If you have any inquiries about homes for sale, connect with Cathy Carter!

-Work With Cathy Carter For Unmatched Expertise On East Valley Arizona Area Buying & Selling!
---