Chandler Realtors
Homes for Sale in Chandler
The average home price in Chandler has been rising steadily for the past several years, which has increased the demand for real estate in Chandler. Realtors in Chandler know that they have to go the extra mile in order to find the homes for sale in Chandler that meet the needs of their clients. If you are searching for homes in Chandler, you will want to partner with one of the most qualified Chandler Realtors. Cathy Carter is the only real estate agent in Chandler who will do whatever it takes to help you find the home of your dreams.
Discover Chandler real estate listings below & read more about living in this world-class community!
Chandler Homes For Sale
About Real Estate in Chandler
Chandler was one of the first communities to recover from the Great Recession of the last decade, and the average home price in Chandler continues to rise quarter after quarter. Currently, the median sales price in Chandler is $294,000. This is an increase of more than 7 percent — or $19,000 — in the last year.
One of the facets of the Chandler real estate market that stands out to both buyers and sellers is the diversity in inventory. This is a market that offers buyers of all budgets the opportunity to own a home in a growing, prosperous community. The strong economy has brought in young professionals from around the country, many of whom are able to purchase their first piece of real estate right in the heart of Chandler. Families and established professionals appreciate the fact that there are many luxurious homes available in gated communities, and they set their sights on Chandler homes for sale with a pool or other desirable amenities. Retirees often find that townhomes, condominiums and luxury homes in adult communities are abundant in Chandler. The vast range of properties at a variety of different price points is what continues to drive the Chandler real estate market forward.
Realtors in Chandler who understand the unique needs of their buyers and sellers are able to provide them with the results that they desire, often uncovering the perfect property for them or helping them sell their home in Chandler for the highest price possible.
How to Find the Best Homes for Sale in Chandler
In order to find the most desirable properties in Chandler and to discover the homes that meet all criteria, buyers need to partner with one of the Chandler Realtors who is experienced not only in the industry but also in the local market. These tips can help buyers select the right agent for them as they consider the different Chandler Realtors in the area:
Before calling an agent and setting up an appointment, look at their existing listings. You will want to partner with an agent who is able to secure listings from a wide range of sellers and a variety of price points. This proves that the agent is willing to do what it takes to make any type of client successful. The number of listings that an agent has is proof of their success in the local market.
Ask the right questions when interviewing an agent. When talking with an agent about your upcoming real estate sale or purchase, you will want to discuss a few key points. First, you will want to ask the agent more about their professional experience and their certifications. Then, you should ask about their approach when buying or selling a home. Finally, you should ask them what they can offer you that other agents cannot or will not offer. This will give you an understanding of what your agent will be willing to do for you throughout your real estate journey.
Contact previous buyers and sellers who have worked with the agent. Past clients are going to be honest with you about the agent's performance, and they can give you valuable insight that you will not be able to get anywhere else. The agent that you choose should receive glowing reviews and testimonials from previous clients.
Cathy Carter is sure to stand out amongst the other Chandler Realtors that you consider. Not only has she been working in the local market for the last 20 years, but she also is dedicated to learning the latest techniques and technology that allow her to provide the best results for her clients. She is motivated, knowledgeable, approachable and friendly — she is everything you need and want in a real estate agent.
Why You Should Live in Chandler
If there is one thing that all Chandler Realtors agree on, it's that this community is a fantastic place to call home. These are just a few of the reasons why Realtors in Chandler recommend moving to this city:
The economy in Chandler is thriving in a variety of different sectors. Top employers in Chandler include Intel, PayPal, Wells Fargo, Bank of America, the Chandler Unified School District and Verizon Wireless. People at all stages of their career find that there are opportunities here that allow them to grow and prosper, both professionally and personally.
Chandler is a place where people get outside and connect with one another. There are more than 60 different parks and recreational areas in the city, including a dog park, playgrounds, natural preserves and more. In 2016, Chandler was honored with a Playful City USA title.
Arts and culture plays a prominent role in the city. Residents stroll by public art displays that are scattered throughout the downtown on a daily basis, and the community boasts many different historical buildings as well as art galleries.
There are homes for sale in Chandler for every type of buyer, and Chandler Realtors can help you find the piece of property that is right for you and your family. For more information about the average home price in Chandler and to learn more about the homes in Chandler that are currently listed on the MLS, set up a consultation appointment with one of the most respected Chandler Realtors today. Cathy Carter looks forward to working with you and helping you discover the charm of this community.


RE/MAX Cathy Carter Real Estate & Luxury Homes
Professional REALTOR
ABR, CRS, CDPE
RE/MAX Solutions
4365 E Pecos Rd #103
Gilbert, AZ. 85295
Email or Call: 480‑459‑8488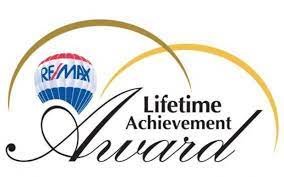 For her entire professional career, Cathy Carter has been dedicated to serving the people of East Valley. She began her career in new construction home sales and quickly expanded into every sector of the Chandler real estate industry. Today, after years of networking with the most reliable professionals in the local community and focusing on professional development, Cathy Carter is considered to be the top Realtor in East Valley. Most recently, she received the RE/MAX Lifetime Achievement award, which is the second-highest national award given to RE/MAX real estate agents.
With www.realestatechandler.com you'll be able to find your dream home in no time. If you have any inquiries about homes for sale, connect with Cathy Carter!

-Work With Cathy Carter For Unmatched Expertise On East Valley Arizona Area Buying & Selling!
---