Schools in Chandler, Gilbert, and Ahwatukee
The schools in Arizona offer a lot of diversity and choice for the students. Education is provided by three entities; the public school system, an extensive charter school system and private schools. Each of these school types operates in the southeast suburbs of Phoenix. In addition, the Open Enrollment policy allows any student to apply to any public school; even if the school doesn't serve the student's home area. All three school systems serving our area have received an A grade from the Arizona Board of Education.
Arizona School Systems
Chandler Unified Schools, a fast-growing district, serves Chandler, Ocotillo, and Seville, south of Warner Road. 29 elementary, 7 junior high and 4 high schools are part of the system. They have a 10-year plan in place for ongoing excellence with strategic interim targets that will get them to the final achievement of the plan in 2020. The system is working for graduates who experience success and are prepared for an ever-changing society as well as satisfied parents due to their child's success. Chandler Schools provide honors classes, single-gender classroom options, and gifted programs among other education options.

Gilbert Public Schools are used by Islands and Seville, north of Warner Road in Gilbert. In its first 100 years, the system has grown from a one-room schoolhouse to a population of 38,000 students in 5 high schools, 6 junior high and 26 elementary schools. Several academies focus on different learning styles. For example, The Global Academy offers online learning at the high school level. Departments for Special Education, Vocational Careers and Technical Education round out a system that provides for everyone's interests and needs.

Kyrene School System educates the children in Ahwatukee. Their test scores are above the state average in math, reading, and science. 25 schools house an enrollment of 18,000 students. Kyrene focuses on the development of the whole child before, during and after school in core curriculum, art, music, and physical education. The Blueprint for Kyrene outlines their goals of educating children to meet educational and life challenges to enable them to make positive contributions to society. They expect to manage fiscal resources to focus on student success. Kid's Club is a highly praised and very flexible program of before and after-school activities.
Charter Schools
These are state-funded public schools established by contract with the state or local school system to give choice in education to parents and students. They must be in compliance with guidelines and measure results. The education is influenced by the school's methods and philosophy. Special focus may be given to specific subjects such as art or science in addition to the core curriculum. Charter schools are open to all by an application. There are many varied charter schools in our area. A complete list is available on the Arizona Board of Education website.

It is fortunate that the school districts in our area are highly rated. Many of our high schools are listed in the Top 50 High Schools in Arizona based on their students SAT scores. Education is an important priority to residents of any community. If it's one of your top priorities, I can help you navigate through all the choices available so you make the right decision for your home and to educate your children. Call me or send an email using the information below and we'll get the search started.

RE/MAX Cathy Carter Real Estate & Luxury Homes
Professional REALTOR
ABR, CRS, CDPE
RE/MAX Solutions
4365 E Pecos Rd #103
Gilbert, AZ. 85295
Email or Call: 480‑459‑8488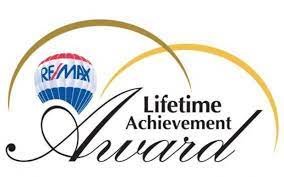 For her entire professional career, Cathy Carter has been dedicated to serving the people of East Valley. She began her career in new construction home sales and quickly expanded into every sector of the Chandler real estate industry. Today, after years of networking with the most reliable professionals in the local community and focusing on professional development, Cathy Carter is considered to be the top Realtor in East Valley. Most recently, she received the RE/MAX Lifetime Achievement award, which is the second-highest national award given to RE/MAX real estate agents.
With www.realestatechandler.com you'll be able to find your dream home in no time. If you have any inquiries about homes for sale, connect with Cathy Carter!

-Work With Cathy Carter For Unmatched Expertise On East Valley Arizona Area Buying & Selling!
---