Homes for Sale in Chandler with a Pool
Homes for Sale in Chandler
With more than 300 days of sunshine every year, it only makes sense to buy one of the homes for sale in Chandler with a pool. Real estate in Chandler with a pool is not only more valuable, but it's also more marketable. A Chandler Realtor can introduce you to the new build homes in Chandler with a pool that also are assigned to schools in Chandler Arizona and are within reach of the best jobs in Chandler. For more information on Chandler real estate, contact Cathy Carter today.
Browse the latest Chandler homes for sale below — listings are updated daily! You can also read on to learn even more about real estate in Chandler with a pool!
Chandler homes for sale with a pool
Click the links below to sort results by price range.
About Real Estate in Chandler
For decades, the real estate market in Chandler has been growing and thriving. The current real estate market can best be described as hot — and it's getting hotter by the minute, despite the fact that the chill of winter has started to settle in. In particular, more and more buyers are interested in purchasing new build homes in Chandler with a pool. Real estate in Chandler with a pool has long been desirable among buyers, largely because the climate in Chandler lends itself to outdoor living. The hot, dry desert air means that afternoons are meant for lounging poolside, and where better to enjoy the pool than the backyard?
Currently, the median sales price in Chandler is $307,000. In the last 12 months, home values in Chandler have increased by about 8 percent, and real estate insiders predict that they will rise yet another 3.5 percent in the coming year. It is important to note that the Chandler real estate market often exceeds the expectations of real estate experts, frequently outperforming the predictions. This is good news for buyers, who can expect their real estate values to continue to rise over the long-term.
Homes for sale in Chandler with a pool often sell at a higher price point. In particular, new build homes in Chandler with a pool have a higher price tag because they are often located within luxury developments that include additional features, such as gated entrances, recreational facilities and more. For more information on the top new construction developments in the area that offer swimming pools, contact a qualified local Chandler Realtor today.
How to Find the Best Homes for Sale in Chandler
The Chandler real estate market is teeming with life, and it can be overwhelming to begin to sift through the available MLS listings. By enlisting the help of a professional Chandler Realtor, buyers can get personalized results delivered to them. For example, Cathy Carter can provide you with all of the listings of new build homes in Chandler with a pool.
Here's a few factors to consider when hiring a Chandler Realtor:
Your agent should be familiar with the local market conditions. The local market is going to be subject to different ebbs and flows than the larger metropolitan area. For instance, the homes for sale in Chandler have often been in higher demand than those in the surrounding area. A local agent who specializes in this market will have the best and most accurate information about the current conditions.
Your agent should have a professional network that includes the top builders in the region. Those who want to purchase new build homes in Chandler with a pool will want to work with a reputable Chandler Realtor who has developed professional relationships with the top builders. This ensures that you work with a credible builder who is going to deliver on its promises.
Your agent should be committed to working toward your goals. All too often, real estate agents try to push their own opinions and preferences on a buyer. Your real estate agent should try to help you achieve your home ownership dreams, not theirs.
Here's a few factors to consider when purchasing one of the homes for sale in Chandler with a pool:
A pool can be a valuable addition to your real estate investment. Homes for sale in Chandler with a pool often sell in a shorter amount of time and at a higher price point.
Pools enhance the aesthetics and functionality of your backyard. It is wonderful to sit outside and simply look at a swimming pool, plus it makes your backyard a fun place to be.
Pools can increase your quality of life in Chandler. The temperatures can climb rapidly in Chandler, and a swimming pool is a perfect place to cool off while still enjoying the natural beauty of Arizona.
Why You Should Live in Chandler
By investing in real estate in Chandler with a pool, you are investing in more than just a community — you are investing in a lifestyle. Chandler is appealing to nearly every demographic, from young professionals who are looking for a place to kick-start their career to retired couples who want to wind down in a city that values the finer things in life. People of all backgrounds find Chandler to be a welcoming place to live and work.
There are an abundance of jobs in Chandler, spanning a variety of different industries and economic sectors. The top industries include autonomous vehicle development, aerospace, bioscience, information technology and financial services. These are the industries that are thriving worldwide, making Chandler an economic hotbed.
In addition, the schools in Chandler Arizona are heralded as some of the best in the nation. The Chandler Unified School District is an award-winning public school district that emphasizes educational excellence and personalized attention for its students. The property values in Chandler frequently increase due to the respected reputation of this public school district.
When you purchase one of the new build homes in Chandler with a pool, get you to enjoy a resort lifestyle in your own backyard. Not only will the interior of your home have everything you need and more, but your backyard will be an oasis that can be enjoyed by your family and friends. For more information on real estate in Chandler with a pool, contact Cathy Carter, the most experienced Chandler Realtor.

RE/MAX Cathy Carter Real Estate & Luxury Homes
Professional REALTOR
ABR, CRS, CDPE
RE/MAX Solutions
4365 E Pecos Rd #103
Gilbert, AZ. 85295
Email or Call: 480‑459‑8488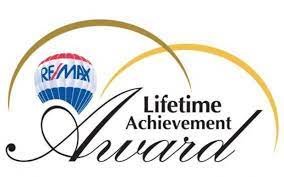 For her entire professional career, Cathy Carter has been dedicated to serving the people of East Valley. She began her career in new construction home sales and quickly expanded into every sector of the Chandler real estate industry. Today, after years of networking with the most reliable professionals in the local community and focusing on professional development, Cathy Carter is considered to be the top Realtor in East Valley. Most recently, she received the RE/MAX Lifetime Achievement award, which is the second-highest national award given to RE/MAX real estate agents.
With www.realestatechandler.com you'll be able to find your dream home in no time. If you have any inquiries about homes for sale, connect with Cathy Carter!

-Work With Cathy Carter For Unmatched Expertise On East Valley Arizona Area Buying & Selling!
---