Homes for Sale in Mesa
Buyers who are searching for homes for sale in Mesa will find that with a quick Mesa MLS search, they will uncover a treasure trove of available properties. Mesa homes are often in high demand, particularly since this is the third-largest city in Arizona. An experienced Mesa Realtor can provide you with more information about real estate in Mesa and can introduce you to the homes in Mesa for sale. Contact Cathy Carter today to learn more about Mesa homes for sale.
Discover up-to-date real estate in Mesa, Arizona listings just below — or, read more about the Mesa lifestyle & the homes you can find here!
Mesa Homes For Sale
Click the links below to sort results by price range.
About Real Estate in Mesa
There are homes for sale in Mesa for every type of homebuyer. Young professionals who have just graduated from the local Arizona State University often find that there are starter homes that allow them to make their first investment in the real estate market. Families love the upbeat and lively atmosphere in Mesa, and they appreciate the number of luxury homes available. Those who wish to retire in a place where sunshine is abundant love their affordable yet comfortable options in this community.
Real estate in Mesa is almost always in high demand, with many industry insiders describing the current market as warm. Essentially, this means that both buyers and sellers will have success in this market. Inventory levels are plentiful without being overly abundant, and there's a healthy amount of buying activity in the local market. Currently, the median sales price of homes for sale in Mesa is $239,000. The average property value is about $247,000, and values have increased by 8.7 percent in just a year. Real estate experts predict that values will continue to rise as much as 2.5 percent in the coming year, but the market may exceed those expectations.
While the median sales price hovers at about $240,000, it's important for buyers who are interested in Mesa homes to realize that there are properties both above and below that price point. From quaint starter homes to magnificent houses in gated communities, there are many options for those who want to invest in real estate in Mesa.
Buyers who want to purchase one of the homes for sale in Mesa need to start by contacting the most qualified Mesa Realtor. Cathy Carter will perform a Mesa MLS search for you today, and provide you with the market data that you need to make the right decision for you and your family.
How to Find the Best Homes for Sale in Mesa
While many buyers begin by looking up the Mesa homes for sale online, it's important to recognize that the only way to get access to the best homes for sale in Mesa is to hire the most respected Mesa Realtor. When searching for a real estate agent, these are the qualifications you should look for:
A local agent — Your real estate agent should be more than just a professional who is trying to make a buck by selling luxury homes in the nearby area. You want to work with a real estate agent who lives and works in the community, and who understands the pulse of each neighborhood.
An experienced agent — Your real estate agent should have significant experience buying and selling real estate. You should ask prospective agents about the types of homes they sell. Ask them to provide you with information regarding previous listings, and for referrals from past clients.
A dedicated agent — Your agent should be dedicated to helping you achieve your goals. They should be proactive when it comes to communicating with you, and they should use the latest technology available to make your real estate journey as seamless as possible. Your agent also should be committed to continuing their education and improving their skills through training opportunities.
An honest agent — Your agent should be honest about their success in the industry, and they should be honest with you about your abilities within the local real estate market. Integrity should be the highest priority for your real estate agent.
Cathy Carter is all of these and more. She has been helping buyers and sellers in Mesa for more than two decades, and she goes to great lengths to make sure that she gets her clients the results that they expect.
Why You Should Live in Mesa
With nearly 500,000 residents, Mesa is one of the largest cities in the state of Arizona. This means that its residents enjoy amenities that people in smaller communities do not have access to. In general, the people in Mesa report having a high quality of life, and they appreciate that they live in a community that is dedicated to consistently growing and improving.
Mesa is a prosperous town that is anchored by higher education facilities and attracts top talent from around the country. Its stable economy includes many top employers, such as Boeing and Banner Health System.
In addition to its economic opportunities, Mesa also provides its residents with opportunities to rest and relax in more than 2,280 acres of parkland. Perhaps the most notable park in the city is Red Mountain Park, which spans an impressive 1,100 acres. The picturesque lake in the park is a favorite among locals, who also have the opportunity to enjoy the park's playgrounds and recreational facilities.
The majority of Mesa residents are assigned to the Mesa Public School District, which is a district that has earned a reputation for excellence in the region. This not only pleases parents with students in the district, but it also helps keep property values high for all residents.
Cathy Carter is the most qualified Mesa Realtor. She has been helping both buyers and sellers in the region for more than two decades, and she has earned a reputation for providing all of her clients with personalized service. She can provide you with the most accurate and relevant information about real estate in Mesa, and she can perform a customized Mesa MLS search to uncover the homes for sale in Mesa that meet all of your qualifications. For more information on homes for sale in Mesa, contact her today.

RE/MAX Cathy Carter Real Estate & Luxury Homes
Professional REALTOR
ABR, CRS, CDPE
RE/MAX Solutions
4365 E Pecos Rd #103
Gilbert, AZ. 85295
Email or Call: 480‑459‑8488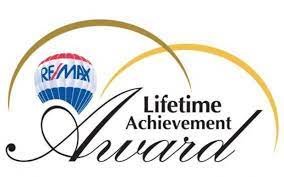 For her entire professional career, Cathy Carter has been dedicated to serving the people of East Valley. She began her career in new construction home sales and quickly expanded into every sector of the Chandler real estate industry. Today, after years of networking with the most reliable professionals in the local community and focusing on professional development, Cathy Carter is considered to be the top Realtor in East Valley. Most recently, she received the RE/MAX Lifetime Achievement award, which is the second-highest national award given to RE/MAX real estate agents.
With www.realestatechandler.com you'll be able to find your dream home in no time. If you have any inquiries about homes for sale, connect with Cathy Carter!

-Work With Cathy Carter For Unmatched Expertise On East Valley Arizona Area Buying & Selling!
---