Homes in Chandler for Sale
Chandler homes are in high demand, and more buyers are looking to find homes in Chandler for sale that meet all of their needs and expectations. Some are looking for homes for sale in Chandler with pool access, while others are searching for Chandler MLS listings that include gourmet kitchens, spa-like bathrooms and waterfront views. Regardless of the type of home that you are looking for in Chandler, it's imperative that you work with a qualified Chandler Realtor who has significant experience in the local market. For more information about the homes in Chandler for sale, contact Cathy Carter today.
Discover Chandler listings below & read more about living in this world-class community!
Chandler Homes For Sale
Click the links below to sort results by price range.
About Real Estate in Chandler
One of the reasons the Chandler real estate market is so hot is that it offers many buyers opportunities to own property. There's homes in Chandler for sale that make idyllic starter homes, the perfect size for first-time home buyers or those who prefer to live a simpler life. In addition, there's homes for sale in Chandler with pool features that resemble vacation resorts. On each end of the spectrum, there are valuable homes for sale in this market, which continues to drive new residents and additional buyers to the area.
Currently, the median sales price in Chandler is $294,000. This represents a 7 percent increase from this same time a year ago, when the median sales price was just $279,000. Chandler, in particular, is impacted by seasonal fluctuations in the market. The summer months always bring in more buyers, many of them families who want to settle into their new home before the start of the new school year. The winter is sometimes quieter, and prices have a tendency to drop a little as the demand dwindles. However, regardless of the time of year, the homes for sale in Chandler are in demand compared to other local markets.
The Chandler real estate market is considered to be one of the more competitive markets in the state, which makes it important for buyers to partner with the right real estate agent. A Chandler Realtor who has experience in the local market will know about available properties prior to them being listed on the Chandler MLS. They can help their buyers craft competitive offers that will be desirable to sellers, who may be sifting through several offers to purchase their property. Contact a Chandler Realtor today to find out more information.
How to Find the Best Homes for Sale in Chandler
Finding the best homes in Chandler for sale requires your Chandler Realtor to have advanced knowledge of the Chandler MLS system. You need to be able to see homes as soon as they are placed on the market, because many properties sell within a matter of hours. You need to find a Chandler Realtor who is willing to:
Use their professional network to get you valuable information first. An agent who is well-connected is absolutely necessary to being successful in a competitive market. Cathy Carter, for example, has been working in the Chandler real estate market for more than two decades. She has developed positive professional relationships with other local real estate agents, finance representatives, home builders and community leaders. She knows about the happenings on the local market, and is often aware of when new listings are going to appear on the Chandler MLS.
Work with listing agents effectively in order to advocate for you as a buyer. The right Chandler Realtor will contact a listing agent prior to writing an offer on a home you are interested in purchasing. They will ask for any tips or advice, and possibly gather insight as to what the sellers are looking for in an offer. This allows you to work with your agent to craft an offer that will be desirable to the sellers, and can increase your chances of having an offer accepted.
Take you to see homes at a moment's notice. In a seller's market, you can't wait until convenient evening and weekend hours to go looking at homes. Instead, you and your agent need to be on top of the latest Chandler MLS listings and schedule showings as soon as possible. This allows you to have the first chance at submitting an offer for the property.
Why You Should Live in Chandler
Beyond the fact that Chandler has many beautiful homes for sale, this community also offers its residents a high quality of life. Chandler residents often spend their free time in the outdoors. Whether you buy one of the homes for sale in Chandler with pool access, or you prefer golf course living in this exciting city, you'll find plenty of ways to soak up the sunshine on a daily basis. There are more than 60 different parks in Chandler, each one as vibrant and diverse as the last. Residents love the recreational opportunities that are just outside their doorsteps.
In addition to the fantastic parks, the city also is known for its award-winning school district. Families love to live in a community where education is a top priority, and the Chandler Unified School District is known for giving its students the personalized attention that they need to thrive. Of course, homeowners also appreciate that the well-known school district also improves the marketability of their property and its overall value.
From the public art galleries to the historic downtown, there's always something to see and explore in Chandler. Not only will you love living in the beautiful house that you find on the Chandler MLS, but you'll truly enjoy everything this community has to offer.
Finding the right home is more than just discovering a property that will be a valuable real estate investment. It's about finding the place that you are going to live — about discovering the house that will be transformed into a home. To find the homes in Chandler for sale that include everything you need and want, contact Chandler Realtor Cathy Carter today to get the most recent Chandler MLS listings.

RE/MAX Cathy Carter Real Estate & Luxury Homes
Professional REALTOR
ABR, CRS, CDPE
RE/MAX Solutions
4365 E Pecos Rd #103
Gilbert, AZ. 85295
Email or Call: 480‑459‑8488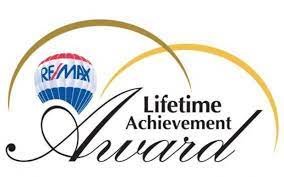 For her entire professional career, Cathy Carter has been dedicated to serving the people of East Valley. She began her career in new construction home sales and quickly expanded into every sector of the Chandler real estate industry. Today, after years of networking with the most reliable professionals in the local community and focusing on professional development, Cathy Carter is considered to be the top Realtor in East Valley. Most recently, she received the RE/MAX Lifetime Achievement award, which is the second-highest national award given to RE/MAX real estate agents.
With www.realestatechandler.com you'll be able to find your dream home in no time. If you have any inquiries about homes for sale, connect with Cathy Carter!

-Work With Cathy Carter For Unmatched Expertise On East Valley Arizona Area Buying & Selling!
---