Phoenix real estate near me
Phoenix is a large and growing city in Arizona. It's recognized for its incredible weather and diverse business industries. It also has a strong real estate market. If you're looking for Phoenix real estate near me, I encourage you to check out all this area has to offer. From sprawling estates to smaller, modern condos, there is something here for everyone.
You're sure to find a wide range of real estate in Phoenix. It's possible to find homes for sale in a range of budgets and with specific features as well. From affluent communities to the ideal starter homes, there is something here for most people. With over two decades of service, Cath Carter, a Realtor in Phoenix, AZ, is here to help you.
Discover Phoenix real estate below & read more about living in this world-class community!
Phoenix
Click the links below to sort results by price range.
Homes for Sale in Phoenix
As you consider the Phoenix homes for sale near me, one of your properties should be to look at the wide range of architectural options. These are stunning homes inside and out. Real estate in Phoenix includes contemporary homes with a neutral color palette. That's one of the most common styles of homes here. Many have clean, simplistic lines.
You will also find Mediterranean revival style homes and Spanish mission style homes. There are Tudor Revival and ranch style homes here as well. Newer developments are present, though there are also some beautiful homes built in the 1980s and onward that are favorites among some buyers.
Many of the homes for sale here are single-family properties. The area does have numerous smaller developments and neighborhoods to consider buying a home in as well. This includes locations such as Downtown Phoenix, Roosevelt Row Arts District, and Arcadia. Chandler, Agritopia, and Anthem are additional options just a bit away from the heart of the city.
You will find homes for sale here with exceptional amenities. This includes open floor plans, beautiful views, and upgrades such as granite, inground pools, and fitness rooms. You will also find homes that offer beautiful yards and are located within easy distance of the highways making them great for commuting.
About Real Estate in Phoenix
Arizona real estate in Phoenix is phenomenal. Like many of the areas around it, such as Scottsdale, this city has a rich housing history. The metro area is home to numerous large and growing companies. It has a strong tourism market as well. All of this has led to demand for homes in the area. The typical value of a home for sale in Phoenix is $283,594 as of November of 2020. That value is likely to go up. Reports indicate that from 2019 to 2020, home values in Phoenix have grown by over 12 percent. Some believe they will increase as much as 8.5 percent in the coming year as well.
A part of that is due to the demand for Arizona real estate in Phoenix. Though there are some outstanding new home developments in the city, there is still a lot of demand for homes for sale. Keeping up with that demand has pushed home prices higher. More so, you will find the rental market here is expensive. That sometimes makes it more beneficial in the long term to buy a home than to rent.
If you are considering Phoenix real estate near me, I would be happy to provide you with up to date listings and available homes. You can find homes for sale in affluent neighborhoods and subdivisions here, but also in the downtown areas. More affordable housing is available in the suburban areas surrounding the city as well.
How to Find the Best Homes for Sale in Phoenix
Finding the best real estate in Phoenix can prove to be a challenge. That's because of how fast the market moves here. If you are ready to buy or want to look at your options, it is best to turn to an Arizona Realtor in Phoenix who can help you. I can be there to support you in this process.
I'm here to help you to determine which areas are best for you and your needs. I have over two decades of experience in the Phoenix and Scottsdale area, which means I know the market well. I can help you navigate the challenges of real estate in Phoenix while helping you to find a home that is within your budget. I encourage you to reach out to me today to learn more about the current options on the market. The Phoenix homes for sale near me can be just what you need.
I work with home buyers and sellers. Let me provide personalized, professional service to you!
Why Should You Live in Phoenix?
Why choose to buy a home in Phoenix? This community is known for many things – the desert gardens and championship golf courses are just some of the benefits of this area. The area has a large metro area, which gives you excellent access to things like entertainment, culture, and history. It's also a beautiful area with the Sonoran Desert present.
From the rich cultural life to the fabulous food, there are many reasons to look closer at the homes for sale here. You may want to learn more about the local school districts, something that I can help you to do. Many are top performers in the region. Public and private elementary, middle, and high schools are available along with some access to universities and colleges.
Whether you want to spend some time at one of the museums here – such as the incredible Phoenix Art Museum – or you want to take in a show at the Arizona Opera and Ballet Arizona, you can do that here. Many will love the Phoenix Zoo. Others want to dive in to the golf courses here.
As a trusted Arizona Realtor in Phoenix, I'm looking forward to providing you with access to all of the good things that Phoenix has to offer. I encourage you to learn more about the Phoenix real estate near me that's within your budget and offers the features you need.

RE/MAX Cathy Carter Real Estate & Luxury Homes
Professional REALTOR
ABR, CRS, CDPE
RE/MAX Solutions
4365 E Pecos Rd #103
Gilbert, AZ. 85295
Email or Call: 480‑459‑8488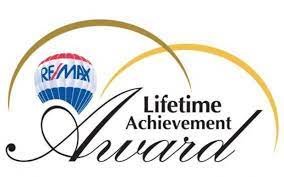 For her entire professional career, Cathy Carter has been dedicated to serving the people of East Valley. She began her career in new construction home sales and quickly expanded into every sector of the Chandler real estate industry. Today, after years of networking with the most reliable professionals in the local community and focusing on professional development, Cathy Carter is considered to be the top Realtor in East Valley. Most recently, she received the RE/MAX Lifetime Achievement award, which is the second-highest national award given to RE/MAX real estate agents.
With www.realestatechandler.com you'll be able to find your dream home in no time. If you have any inquiries about homes for sale, connect with Cathy Carter!

-Work With Cathy Carter For Unmatched Expertise On East Valley Arizona Area Buying & Selling!
---