Real Estate Agent in Chandler
Before you begin browsing the Chandler MLS listings and start looking at the homes for sale in Chandler, you will want to form a partnership with the most qualified real estate agent in Chandler. Cathy Carter is the professional real estate agent who will locate the Chandler homes that meet your needs and exceed your expectations, including discovering the homes in Chandler that have yet to be put on the market yet that meet your credentials.
The homes for sale in Chandler are not known to last long on the market. Most of the Chandler MLS listings that you see today will be sold within several days, particularly if they include desirable features such as waterfront property or an outdoor swimming pool. In order to secure the home of your dreams in this competitive market, you will want to work with an expert real estate agent in Chandler.
Discover Chandler real estate listings below & read more about living in this world-class community!
Chandler Homes For Sale
About Real Estate in Chandler
Throughout Arizona, the Chandler real estate market is renowned. Known as an affluent suburb of Phoenix, this community is a huge draw to people of all ages and stages. This ensures that the market is constantly teeming with life, as inventory is quickly purchased and an increasing number of buyers continue to look for homes in the area. Home buyers also are attracted to Chandler because of the wide variety of homes that can be found in the city. Young professionals and recent graduates come to Chandler in order to kick-start their careers, and they can find quaint starter homes that are a worthwhile investment. Families love the endless luxury options that are available in Chandler, including the gated communities that are scattered throughout the city. Retirees, who are often attracted to Chandler because of its year-round sunshine and warmth, appreciate the quiet neighborhoods and the expansive homes that can be purchased.
Throughout the last year, most homeowners in Chandler saw that their properties increased in value. The most recent data shows that median home sales prices have increased by more than $12,000 since 2015, which proves that those who own homes in Chandler are able to enjoy a worthwhile investment in real estate. At the same time, demand for the homes for sale in Chandler continues to rise. Whether you are looking to purchase your first home in Chandler or you are hoping to upgrade to one of the luxury Chandler homes that are on the market, now is a great time to get into the market. An expert real estate agent in Chandler can provide you with all of the information and data that you need to know.
How to Find the Best Homes for Sale in Chandler
The best homes for sale in Chandler are like hidden gems, shining and glistening amongst the many other options that are available in the community. In order to discover these luxury jewels, and to make one your own, you need to partner with a real estate agent in Chandler who is ready, willing and able to work for you.
To start, you need to find a real estate agent who will take the time to get to know you on a personal basis. Cathy Carter understands the importance of a trusting, caring relationship, and she values the working relationships that she develops with all of her clients. By getting to know your dreams, hopes, goals and expectations, she can sift through the Chandler MLS listings in order to find the properties that she knows will stand out the most to you.
In addition, your agent needs to have strong communication skills, and should be willing to work with you in a way that is convenient for you. As soon as Cathy Carter has information about a home that she knows you will love, she is going to get in touch with you and figure out how to get you into the house for a showing. Timing is everything, and it's important to be available in order to secure the hottest homes on the market.
Finally, you need an agent who knows what they are doing. Cathy Carter is committed to professional development and continuing education. She always utilizes the most innovative resources that are available, taking advantage of all new technologies and opportunities to market her properties. Beyond that, she is an expert negotiator who is determined to provide her clients with the best results possible. At the end of the day, Cathy Carter is working for you!
Why You Should Live in Chandler
Beyond the fact that there are amazing homes in Chandler, there's so many reasons to make this community your own. When you partner with a local real estate agent in Chandler, you will have access to the heart and soul of this city. Cathy Carter is not just a dedicated, professional real estate agent, but she's a local resident who has been working in this community for more than two decades. Chandler is her home as well, and she wants to showcase it to you!
At the heart of the community is the historic downtown area. You will often see residents strolling through the downtown streets, chatting about the public art displays and heading to a delicious restaurant with a unique meal. From boutique shops to art galleries, there's always something new to discover downtown.
Residents also benefit from the fact that Chandler is home to more than 60 public parks. Whether you want a first-class dog park for your pooch, or you want to enjoy a friendly playground with all of the children of Chandler, you will find the perfect outdoor space for you in this city.
There's always something new to discover in Chandler, and the right real estate agent can show you just how dynamic and vibrant this community can be. To find out more information about the current market conditions in Chandler and to have Chandler MLS listings sent directly to you, contact Cathy Carter today.

RE/MAX Cathy Carter Real Estate & Luxury Homes
Professional REALTOR
ABR, CRS, CDPE
RE/MAX Solutions
4365 E Pecos Rd #103
Gilbert, AZ. 85295
Email or Call: 480‑459‑8488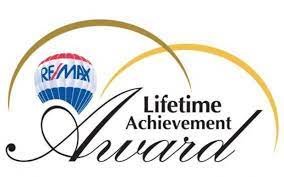 For her entire professional career, Cathy Carter has been dedicated to serving the people of East Valley. She began her career in new construction home sales and quickly expanded into every sector of the Chandler real estate industry. Today, after years of networking with the most reliable professionals in the local community and focusing on professional development, Cathy Carter is considered to be the top Realtor in East Valley. Most recently, she received the RE/MAX Lifetime Achievement award, which is the second-highest national award given to RE/MAX real estate agents.
With www.realestatechandler.com you'll be able to find your dream home in no time. If you have any inquiries about homes for sale, connect with Cathy Carter!

-Work With Cathy Carter For Unmatched Expertise On East Valley Arizona Area Buying & Selling!
---