Real Estate Chandler
Real estate Chandler is in high demand, so it can be overwhelming for both buyers and sellers to navigate the Chandler real estate market. An experienced and qualified real estate agent in Chandler can provide those who are interested in the current market with more information about the Chandler homes for sale as well as offer them a market analysis for their current property. Partner with a professional Chandler real estate agent, who can conduct a customized Chandler MLS search in order to provide you with the results that you need. For more information on real estate Chandler, contact Cathy Carter today.
Discover Chandler real estate listings below & read more about living in this world-class community!
Chandler Homes For Sale
About Chandler Real Estate
The Chandler real estate market is one of the most notable markets in the Phoenix metropolitan area and all of Arizona. It is known for consistently being a hotbed of activity, encouraging both first-time home buyers and experienced buyers who are interested in investing in luxury real estate Chandler. The diverse range of homes for sale are inviting and welcoming to people of all ages, stages, and backgrounds, and beyond that, it's a community that is a wonderful place to call home.
Real estate insiders are predicting yet another exciting year for Chandler. As the winter months wind down and the summer heats up, both buyers and sellers can expect the market to become lively and competitive. Currently, the median sales price of Chandler homes for sale is $265,000. Prices have held steady throughout the winter months when the market traditionally slows down. In addition, the median sales price represents a significant year-over-year increase and hints that prices and values will continue to climb as the market continues to grow.
Only a real estate agent in Chandler can provide you with the most recent local market conditions. The Chandler real estate market is a strong market that is heavily influenced by the strong economy and the family-friendly nature of the community. There are so many different types of developments in this city, so it's critical that you work with a Chandler real estate agent who can provide you with the information and insight that you need to make the best decision possible for you and your family. Cathy Carter has worked in the community for more than two decades and is the one local real estate agent in Chandler that you can rely on.
How to Find the Best Homes for Sale in Chandler
Whether you are searching for the homes for sale in Chandler that have a swimming pool, or you are looking for luxury Chandler real estate that includes access to premier community amenities, you need to have insider knowledge into the most recent happenings on the Chandler real estate market. The only way to uncover the potential of real estate Chandler is to work with a real estate agent in Chandler, like Cathy Carter, who has earned a reputation of being the most reliable local agent in the community.
The right agent can combine their knowledge of the real estate industry with their experience in the local area. A real estate agent must take a specific set of classes as well as complete an exam in order to be qualified to work in the industry, but that doesn't mean their educational journey should stop there. The best agents understand the importance of continuing education, and they are constantly incorporating the latest industry trends, resources, and technology into their business. In addition, they prioritize local experience and they focus on building a vast network of professional contacts who allow them to serve their own clients in the best way possible.
Of course, beyond professional qualifications, you will want to find a real estate agent in Chandler who is personable, approachable and friendly. Excellent customer service is necessary in order to build successful relationships with clients, and it's also pivotal to helping people find the best home for them in Chandler. Cathy Carter will meet with you, learn more about what you are looking for in your next home, and provide you with Chandler MLS search results uniquely suited to your tastes and preferences.
Why You Should Live in Chandler
There's so many wonderful reasons to make Chandler your next home, it's hard to narrow it down to just a few. Recent home buyers have found that these are some of the best features of this fantastic community:
The family-friendly atmosphere and award-winning schools — Chandler is an idyllic place for families. The neighborhoods and luxury developments in the city are designed to allow neighbors to interact with one another. Beyond these community amenities, the city also has more than 60 different parks and recreational areas. Those with young children are particularly drawn to the fact that the schools are some of the best in Arizona, and they can rest assured that their kids will get the education that they need to succeed.
The strong and diverse economy — Chandler is home to a variety of industries that contribute to its strong economy. The high-tech industry continually brings in new companies as well as additional job opportunities, and the health care industry also is thriving in Chandler. Both new and established residents will enjoy lasting careers in Chandler.
The welcoming residents — Perhaps one of the biggest draws to living in Chandler is the people who call it home. The residents of Chandler are friendly and welcoming. They love to meet and mingle in the charming downtown area, and they particularly enjoy telling people more about their incredible city.
Performing an effective, personalized Chandler MLS search is often the first step in the house-hunting process. But your Chandler real estate agent should do more for you than run a search online. Your agent should use their professional network as well as their local market insight in order to help you discover and purchase the home of your dreams. To find out more information about real estate Chandler, contact Cathy Carter now.

RE/MAX Cathy Carter Real Estate & Luxury Homes
Professional REALTOR
ABR, CRS, CDPE
RE/MAX Solutions
4365 E Pecos Rd #103
Gilbert, AZ. 85295
Email or Call: 480‑459‑8488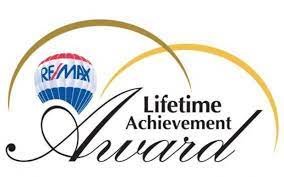 For her entire professional career, Cathy Carter has been dedicated to serving the people of East Valley. She began her career in new construction home sales and quickly expanded into every sector of the Chandler real estate industry. Today, after years of networking with the most reliable professionals in the local community and focusing on professional development, Cathy Carter is considered to be the top Realtor in East Valley. Most recently, she received the RE/MAX Lifetime Achievement award, which is the second-highest national award given to RE/MAX real estate agents.
With www.realestatechandler.com you'll be able to find your dream home in no time. If you have any inquiries about homes for sale, connect with Cathy Carter!

-Work With Cathy Carter For Unmatched Expertise On East Valley Arizona Area Buying & Selling!
---