What You Need to Know About Real Estate In Sun Lakes
The luxury real estate in Sun Lakes showcases adult living at its finest. Active adults who invest in Sun Lakes Real Estate enjoy a quality of life unlike any other in Arizona. The Sun Lakes real estate listings give buyers more than just an opportunity to live in comfort and luxury for their retirement, but also to enjoy all that the homes for sale in Sun Lakes have to offer. A Sun Lakes real estate agent can provide you with more information on this unique community and can perform a Sun Lakes MLS search for you today.
Explore beautiful Sun Lakes Homes in the listings below — or, read more about living at Sun Lakes!
Sun Lakes Homes For Sale
Click the links below to sort results by price range.
About Real Estate in Sun Lakes
The Sun Lakes development is comprised of several active adult communities that offer a variety of amenities for those who purchase one of their incredible luxury homes. Located just outside Chandler, Arizona, this development is in high-demand, and the market is hot for the homes for sale in Sun Lakes.
There's a diverse range of homes for sale in Sun Lakes, providing every type of buyer with an option for a desirable home in this fantastic community. From sprawling ranches with gourmet kitchens to expansive Colonials with plenty of room for visitors, buyers will find a variety of home types in their Sun Lakes MLS search results. By partnering with an experienced local real estate agent, they can filter their results in order to locate their own dream home in Sun Lakes.
Currently, the median sales price for Sun Lakes real estate is $263,000. As the market is heating up for another active and exciting summer season, prices as well as demand are expected to rise in this luxury living community. Buyers who are interested in viewing the active Sun Lakes real estate listings and going to see some of the homes for sale in Sun Lakes should contact a Sun Lakes real estate agent today. That is the only way to guarantee personalized search results, which will lead you to the property that is perfect for you in Sun Lakes.
How to Find the Best Homes for Sale in Sun Lakes
Even by focusing your search on Sun Lakes, you still have to sift through five different communities and consider a plethora of amenities while also looking for the best available home. It can be overwhelming and intimidating, which is why you need a Sun Lakes real estate agent on your side. Finding the best homes for sale in Sun Lakes requires you to find a premier local real estate agent who possesses the following qualities:
Personable — You need an agent who is friendly and approachable. This is not only advantageous to you as a buyer but also ensures that your agent can connect with the selling agent in a way that is beneficial and productive.
Organized — Your agent needs to know what you are looking for and when you need to move into your new home. They need to be able to keep track of the details and monitor all aspects of your house deal. Your agent needs to be on top of it from the first point of contact until the deal is closed.
Knowledgeable — You will want to hire an agent who not only knows the real estate business but also understands the landscape of the local area. Hiring an agent who values continuing education and training opportunities yet also feels like a neighbor and a friend gives you the best chance of finding an incredible home in Sun Lakes.
Aggressive — Real estate is a competitive business, and your agent needs to aggressively advocate for you and your needs. A shy and timid agent will not step up the plate and face the cut-throat competition that is currently found in the Sun Lakes real estate market.
Motivated — The best agent will be self-motivated to help you find the perfect home. You shouldn't have to call your agent for updates — they should be in touch with you on a regular basis providing you with updates on your home search.
Cathy Carter possesses all of these qualities and more. Schedule a consultation appointment with her today to learn more about available real estate in Sun Lakes.
Why You Should Live in Sun Lakes
Sun Lakes is a community unlike any other in Arizona. Described as an active adult community, the Sun Lakes real estate listings are ideal for those who are enjoying retirement or those who want to enjoy a relaxed and comfortable lifestyle in a friendly setting.
One of the hallmarks of living in Sun Lakes is the fact that each community offers its own set of luxury amenities. Heated community pools, championship golf courses, clubhouses and gorgeous, stocked fishing lakes are just a few of the amenities that can be discovered in Sun Lakes. In addition to living in a spacious luxury home, Sun Lakes residents also enjoy a resort lifestyle that simply can't be found anywhere else.
Beyond that, the residents of Sun Lakes have plenty of opportunities to connect with one another. Many people who live in Sun Lakes take their morning coffee at one of the development cafes, while others spend their days meeting with the various clubs that are organized through the community. From photography clubs to computer and technology clubs, there's something for every type of active adult in Sun Lakes.
In addition to community amenities, Sun Lakes is also conveniently located by the best shopping, dining and golf in Chandler.
Of all the Sun Lakes real estate listings available, you will want to find the home that is right for you. By working with an experienced Sun Lakes real estate agent, you can sift through these homes and discover the place that will be your home for this golden stage of life. To find out more information about real estate in Sun Lakes and get the most current Sun Lakes MLS search results, contact Cathy Carter today.

ed-luxury-home-marketing-specialist#
RE/MAX Cathy Carter Real Estate & Luxury Homes
Professional REALTOR
ABR, CRS, CDPE
RE/MAX Solutions
4365 E Pecos Rd #103
Gilbert, AZ. 85295
Email or Call: 480‑459‑8488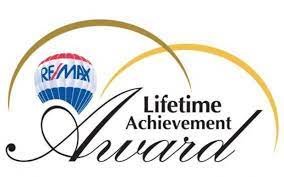 For her entire professional career, Cathy Carter has been dedicated to serving the people of East Valley. She began her career in new construction home sales and quickly expanded into every sector of the Chandler real estate industry. Today, after years of networking with the most reliable professionals in the local community and focusing on professional development, Cathy Carter is considered to be the top Realtor in East Valley. Most recently, she received the RE/MAX Lifetime Achievement award, which is the second-highest national award given to RE/MAX real estate agents.
With www.realestatechandler.com you'll be able to find your dream home in no time. If you have any inquiries about homes for sale, connect with Cathy Carter!

-Work With Cathy Carter For Unmatched Expertise On East Valley Arizona Area Buying & Selling!
---