Realtors in Chandler
Homes for Sale in Chandler, AZ
Interested in buying a home in Chandler or the surrounding areas? If so, let us assist you in finding a home that suits your criteria and budget in a neighborhood you'll absolutely adore. While there may be plenty of Chandler Realtors out there, Cathy Carter has been working with clients in the area for more than 25 years—and she can use her experience, state-of-the-art tools, and negotiation skills to benefit you.
Discover Chandler real estate listings below & read more about living in this world-class community!
Chandler Homes For Sale
About Real Estate in Chandler, AZ
At any given time, there are dozens for homes for sale in Chandler, and prices can range greatly depending on what you're looking for and the specific neighborhood in which you'd like to live. It is not uncommon to see homes that are on the market for multi-million-dollar asking prices, though it is also possible to find a handful of homes for under $300,000. Generally, the most expensive homes will be found in the Tuscany neighborhood of Chandler, where upper-luxury homes can be found and typically start at around $1 million. This neighborhood is in high demand, and many of these homes come with their own private pools.
For those seeking a more family-friendly neighborhood, it may be worth exploring South Chandler. Here, you'll find a wide range of homes in a variety of budgets, many of which are in close proximity to the area's best schools. In addition to the excellent schools, there are plenty of local activities and recreational facilities for families to enjoy, including parks and community pools. Most of the homes in this neighborhood are found in subdivisions as well.
These are just a few examples of some of the most sought-after neighborhoods for home buyers. As mentioned, prices for homes can range from a few hundred thousand up to several million, depending on what you're looking for. The average home price in Chandler is right around $1.5 million, but this can fluctuate with the market. Want to find out more about what type of Chandler home you can afford with your budget? Talk to Cathy Carter and her hard-working real estate team.
How to Find the Best Homes for Sale in Chandler, AZ
With the high demand for homes for sale in Chandler, the key to finding the best home for you that falls within your budget is to choose the right Realtor. Fortunately for you, that's where our team comes in! With more than two decades of experience in representing hard-working clients like you, Cathy Carter has an extensive knowledge of all the neighborhoods in Chandler, as well as current real estate trends. She can use this information, along with your list of wants and needs, to scope out properties that match your idea of a "dream home." And because our team has access to these listings before they hit listing sites like Zillow, we can help you enjoy a competitive advantage over other buyers on the market. Rest assured that our team of hard-working professionals can provide additional assistance and answer any questions you may have throughout the process.
We typically recommend that you create a list of your wants, needs, and deal-breakers and bring it to your first appointment with our Realtor team. This will help us to get a better idea of what you're looking for and what you don't want to see in your next home. From there, we can get to work for you and avoid wasting your time showing you homes that don't suit your needs, budget, or lifestyle. Ultimately, we're all about making the home-shopping and buying process as easy and stress-free as possible for you.
We can also assist you in choosing the neighborhood in Chandler that's best for your needs. Whether you're looking for a great place to raise your family or are looking for something a little more secluded and luxurious, we can put our experience and expert knowledge of the local area to work for you, saving you time, hassle, and stress during your next house hunt.
Why You Should Live in Chandler, AZ
Chandler is one of the most sought-after communities in the area, which is why finding Chandler homes for sale can be a challenge (they fly off the market quickly!). In fact, this community is consistently ranked among the "Best Places to Live in the U.S." and is one of the fastest growing communities in the entire state. Combine that with the excellent schools, strong job market (even through economic downturns), and the scenic location, and it's no surprise that people want to live here!
Chandler is also known for being a high-tech corridor, making it a popular hub for several major technology companies that make up a significant portion of the local economy. Furthermore, people tend to be drawn to the community for its beautiful desert climate as well; sunny, beautiful days with low humidity are bountiful year-round, and many neighborhoods feature gated communities, swimming pools, and lovely nature trails.
Chandler is truly an amazing community with so much to offer, no matter what walk of life you may be from. If you're ready to start looking for your dream home in Chandler, reach out to Cathy Carter and our team today so we can get started. You can reach us directly by calling (480) 459-8488. Also, be sure to check out our online testimonials and feel free to browse through current listings!

RE/MAX Cathy Carter Real Estate & Luxury Homes
Professional REALTOR
ABR, CRS, CDPE
RE/MAX Solutions
4365 E Pecos Rd #103
Gilbert, AZ. 85295
Email or Call: 480‑459‑8488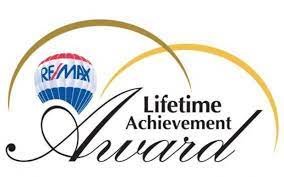 For her entire professional career, Cathy Carter has been dedicated to serving the people of East Valley. She began her career in new construction home sales and quickly expanded into every sector of the Chandler real estate industry. Today, after years of networking with the most reliable professionals in the local community and focusing on professional development, Cathy Carter is considered to be the top Realtor in East Valley. Most recently, she received the RE/MAX Lifetime Achievement award, which is the second-highest national award given to RE/MAX real estate agents.
With www.realestatechandler.com you'll be able to find your dream home in no time. If you have any inquiries about homes for sale, connect with Cathy Carter!

-Work With Cathy Carter For Unmatched Expertise On East Valley Arizona Area Buying & Selling!
---