School Districts
Schools play an important role in the real estate experience, as many buyers consider not only the district that a home is located in but also the individual school building that it is assigned to. In addition, people without children who invest in real estate want to be sure that they purchase a house in a high-quality district, as this will ensure that their home value continues to increase over time. Families of all ages and stages look to call the Southeast Valley home, as this region is known for its superior, award-winning schools. Parents who are looking to move into Chandler or the surrounding area will find that they have several options available when it comes to schooling.
Public School Districts
Arizona has a traditional public school district system that offers slightly more flexibility than other systems across the country. Throughout the entire state, students and families can take advantage of district of choice programs. Through this program, students can attend the school that they are assigned to based on their neighborhood, but they also can apply to another school within the district or in another district if they feel it would be a better fit.
Throughout the Southeast Valley, the public school districts are known for their academic achievements and their focus on helping each individual student achieve their best. The Chandler Unified School District, for example, offers personalized learning experiences that students can choose from in order to enhance their education.
In addition, the Southeast Valley schools provide many specialized programs and schools for its students. Desert Mountain High School, in Scottsdale, is an International Baccalaureate school. Gilbert Public Schools offers a career and technical education program to help students explore their options for after graduation.
Some of the most well-known and respected public school districts in the Southeast Valley include the Maricopa Unified School District, the Queen Creek Unified School District, Mesa Public Schools, Higley Unified School District, the Tempe Elementary School District and the Tempe Union High School District.
Charter Schools
Charter schools are another form of public education that is available in Chandler, Gilbert and the surrounding region. While there is no tuition required to attend a charter school, there are differences between these schools and schools within traditional public school districts. Charter schools are operated by private entities, and they do not have to follow the same regulations as public schools. Charter schools can be found in most of the communities in the Southeast Valley.
Private Schools
Private schools are another option available to those who move to Chandler or throughout the Southeast Valley. Parents pay tuition to send their children to these schools, which can be considered elite and exclusive.
For more information on the school districts throughout the Southeast Valley and to find out about the houses for sale in the district that you prefer, contact Cathy Carter today.
RE/MAX Cathy Carter Real Estate & Luxury Homes
Professional REALTOR
ABR, CRS, CDPE
RE/MAX Solutions
4365 E Pecos Rd #103
Gilbert, AZ. 85295
Email or Call: 480‑459‑8488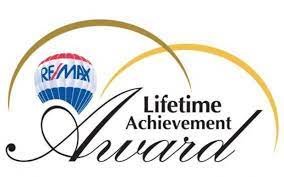 For her entire professional career, Cathy Carter has been dedicated to serving the people of East Valley. She began her career in new construction home sales and quickly expanded into every sector of the Chandler real estate industry. Today, after years of networking with the most reliable professionals in the local community and focusing on professional development, Cathy Carter is considered to be the top Realtor in East Valley. Most recently, she received the RE/MAX Lifetime Achievement award, which is the second-highest national award given to RE/MAX real estate agents.