Arizona Homes for Sale in Chandler
In recent years, the real estate market in Chandler, Arizona has really taken off. More than ever, people are looking to relocate to Chandler for a number of reasons ranging from lots of new employment opportunities to excellent schools and a high standard of living.
If

you're thinking about buying real estate in Chandler, you may be wondering where to begin. With as competitive as the market is for homes in Chandler Arizona right now, your best bet for finding your dream home is to work with an experienced Realtor in Chandler Arizona.

Whether you're interested in a single-family home, a condominium or something else entirely, Cathy Carter and her team of real estate professionals are here to assist you. As you browse our site, you'll be able to easily search Chandler Arizona MLS listings and even filter your search based on your specific criteria. And when you're ready to begin looking at homes for sale, you can reach out to Cathy Carter directly so she can get to work for you.

Discover Chandler real estate listings below & read more about living in this world-class community!
Chandler Homes For Sale
About Arizona Real Estate in Chandler
There are many reasons as
to

why the Chandler real estate market is in such high demand right now. For starters, the last few years have seen the influx of many new jobs and employment opportunities across Chandler and the surrounding areas. With all this economic growth, there has also been a greater demand for new housing for those who want to live close to where they work.

Because of this, as you begin browsing Arizona real estate in Chandler, one of the first things you'll probably notice is how many new builds there are. This is a great option to consider if you're looking for a home that's never been lived in and possibly still even under warranty. Of course, there are also some listings for existing builds if that's more along the lines of what you're looking for.

In addition to the growing economy, demand for real estate in Chandler has been on the rise due to the excellent schools in Chandler Arizona. Families can feel great about sending their children to Chandler's public schools and knowing that they're receiving a quality education without the need to pay private school tuition.

As you explore real estate in Chandler, you'll also find that there is a lot of diversity when it comes to available property types. Single-family homes are in the highest demand, as many families are looking to relocate to the area for the schools and proximity to jobs. However, there are also some great condominium and townhome communities to consider for those who would prefer the lower maintenance and additional amenities that come along with these types of properties.

No matter what you're looking for when it comes to Chandler real estate, Cathy Carter and her team can help you find it. In terms of pricing, you can generally expect to spend around $265,000 for a single-family home of above 3,000 square feet. Pricing can also vary depending on the specific community you're looking at and the amenities offered, as many include neighborhood swimming pools and other offerings for an additional monthly fee.
How to Find the Best Arizona Homes for Sale in Chandler
Don't make the mistake of sticking to a real estate listing site (such as Zillow) when searching for real estate in Chandler. While these sites can be convenient, one of the biggest pitfalls is the fact that listings on these sites aren't always up-to-date. As a result, you might see your dream home listed, only to find out that another offer was already accepted long ago.
Your best bet when it comes to finding the best homes for sale in Chandler is to work directly with an experienced Realtor in Chandler Arizona from the beginning of your search. After all, a Realtor will always have the most up-to-date listings, so you can find out about new properties as soon as they become available (or in some cases, before they're even listed) to enjoy that competitive advantage in Chandler's hot market.
If you're in the process of seeking a Realtor to aid you in your Chandler home search, look no further than Cathy Carter. She has more than two decades of experience in helping buyers just like you find their dream homes across Chandler and the surrounding areas. She also takes great pride in her negotiation skills, which she'll use to make sure you get a fair price on your new home. When you work with Cathy Carter, you'll also enjoy being in constant communication with her. Whether you have a simple question or want to place an offer on a property, she takes pride in being easy to reach and quick to respond. And in Chandler's current market, that can make all the difference.
Get started working with Cathy Carter by meeting with her and providing some information on the types of properties you're interested in, your specific budget, and any other criteria that's important to you. From there, she'll get to work in helping you find your dream home!
Why You Should Live in Chandler Arizona
There are so many reasons to consider Chandler as the next place you call home. In addition to the booming economy and great schools, people who reside in Chandler enjoy a high standard of living. With so much to offer, ranging from lakes and parks with nature trails, you'll never run out of things to do—and you don't need to go far to enjoy them.
If you're ready to get started in your Chandler home search, don't hesitate to reach out to Cathy Carter and her real estate team today. They're ready to get to work for you, and they know the area inside and out. You can reach out to Cathy directly by calling (480) 459-8488.

RE/MAX Cathy Carter Real Estate & Luxury Homes
Professional REALTOR
ABR, CRS, CDPE
RE/MAX Solutions
4365 E Pecos Rd #103
Gilbert, AZ. 85295
Email or Call: 480‑459‑8488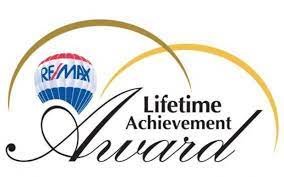 For her entire professional career, Cathy Carter has been dedicated to serving the people of East Valley. She began her career in new construction home sales and quickly expanded into every sector of the Chandler real estate industry. Today, after years of networking with the most reliable professionals in the local community and focusing on professional development, Cathy Carter is considered to be the top Realtor in East Valley. Most recently, she received the RE/MAX Lifetime Achievement award, which is the second-highest national award given to RE/MAX real estate agents.
With www.realestatechandler.com you'll be able to find your dream home in no time. If you have any inquiries about homes for sale, connect with Cathy Carter!

-Work With Cathy Carter For Unmatched Expertise On East Valley Arizona Area Buying & Selling!
---