Arizona Real Estate in Phoenix
Homes for Sale in Phoenix
If you are looking to purchase a home in one of Arizona's fastest-paced cities, then Arizona real estate in Phoenix is a good fit. With a large number of available home types, including luxury gated communities in Phoenix, you can easily find something to fit your needs.
Phoenix has a robust job market and a reasonable cost of living. It also has a highly diverse population. The city was recently named a top emerging industrial market, which means there are quite a few industries making a home in the city. Phoenix is home to Arizona State University, which puts educational opportunities close at hand. It also is close to the Luke Air Force Base, which adds more economic opportunity. Overall, Phoenix is a city with many opportunities for its residents.
Another reason Phoenix is so appealing is the city's many beautiful neighborhoods. Gated communities for sale in Phoenix Arizona add a level of luxury to your home buying experience.
As you start the search for Arizona homes for sale in Phoenix, the right REALTOR is going to be a critical part of the process. I am Cathy Carter, and I know the local area well. I can help you find a home that fits your needs perfectly in one of the most dynamic cities in Arizona.
Discover Phoenix real estate in Ari below & read more about living in this world-class community!
Phoenix
Click the links below to sort results by price range.
About Arizona Real Estate in Phoenix
Not only does Phoenix have a diverse economic market, but it also has a diverse real estate market. Arizona homes for sale in Phoenix run the gamut from luxury estate properties just outside of town in breathtaking gated communities to cozy starter homes near downtown. No matter your needs or budget, you will find something that fits among available real estate in Phoenix Arizona.
While the Phoenix real estate market is quite diverse, it is well-known for its many gated communities. Homes in gated communities for sale in Phoenix Arizona provide more tranquility and greater peace of mind. By choosing a home in one of the many luxury gated communities in Phoenix, you have the benefit of moving into a community where you know everyone. These communities often boast their own amenities as well, like a clubhouse or golf courses that are for residents only.
Of course, Arizona homes for sale in Phoenix include more than just gated communities. You will find many neighborhoods throughout the city that have their own character and charm. Whether you're looking for a historic property near downtown or want something new and modern, working with the right Arizona REALTOR in Phoenix will help you find it.
How to Find the Best Homes for Sale in Phoenix
The Phoenix real estate market is one that can move quite quickly. Often homes will get offers within days of getting listed, and sometimes even before they officially hit the market they have interested buyers in the wings. Working with an Arizona REALTOR in Phoenix who knows the local markets well is absolutely essential.
When you have the right real estate team on your side, you can get instant access to information about Phoenix home the moment they come available. Often REALTORs who know the local markets well are aware of properties before they are officially listed in the MLS. This can give you a competitive edge and ensure that you find a home that's a perfect fit, and find it quickly.
In addition, working with an Arizona Realtor in Phoenix who knows the local real estate markets personally helps ensure you find a home that fits your needs well. As a REALTOR who personally lives and works in the area, I know the neighborhoods and luxury gated communities in Phoenix intimately. I will put that knowledge to work for you to guide you to a home that fits your budget and your needs. I will help you draft competitive offers, so you seem like the most appealing buyer. If you want to work with a real estate team that will work aggressively to help you find the right home, choose me, Cathy Carter, to partner with you in your home search.
Why You Should Live in Phoenix
There are many reasons why Arizona homes for sale in Phoenix are so appealing. Unlike many large cities, Phoenix boasts a moderate cost of living. You can get quite a bit of bang for your buck when searching for real estate in Phoenix Arizona.
Not only that, but job opportunities are abundant in this city. The Arizona Commerce Authority provides information about the many industries in the city. You can find a growing job market in many technology industries, as well as manufacturing, bioscience, and health care. With so many options, most people are able to easily find work in the Phoenix metro area, and many make the move to Phoneix because of their jobs.
Getting around is easy in Phoenix as well. It's home to the Sky Harbor International Airport, which sits just three miles from the downtown area, and it offers quite a bit of public transportation to get around town. Valley Metro has bus routes throughout the city, and Phoenix is equipped with light rail service as well. If you wish, you can easily leave your car at home as you traverse the city.
Finally, Phoenix is a perfect place to retire. The warm, dry desert climate appeals to many retirees who want to settle down somewhere that weather is rarely a concern. In Phoenix, you are almost guaranteed sunshine every day, and you never have to worry about shoveling snow. Many of the gated communities for sale in Phoenix Arizona appeal to the 55 and older crowd who are looking for a low-maintenance lifestyle for their retirement years.
If all of these benefits make Phoenix appealing to you, then it's time to start searching for a home. I have the local knowledge and industry experience you want to give you a competitive edge in this popular market. Reach out to Cathy Carter and my team of experienced real estate professionals. Let us help you navigate the market for real estate in Phoenix Arizona to find the ideal home for your needs.

RE/MAX Cathy Carter Real Estate & Luxury Homes
Professional REALTOR
ABR, CRS, CDPE
RE/MAX Solutions
4365 E Pecos Rd #103
Gilbert, AZ. 85295
Email or Call: 480‑459‑8488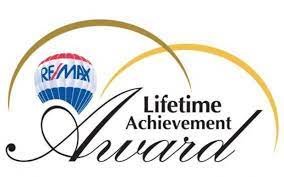 For her entire professional career, Cathy Carter has been dedicated to serving the people of East Valley. She began her career in new construction home sales and quickly expanded into every sector of the Chandler real estate industry. Today, after years of networking with the most reliable professionals in the local community and focusing on professional development, Cathy Carter is considered to be the top Realtor in East Valley. Most recently, she received the RE/MAX Lifetime Achievement award, which is the second-highest national award given to RE/MAX real estate agents.
With www.realestatechandler.com you'll be able to find your dream home in no time. If you have any inquiries about homes for sale, connect with Cathy Carter!

-Work With Cathy Carter For Unmatched Expertise On East Valley Arizona Area Buying & Selling!
---