HOMEBUYER RESOURCES
Be A Smart Home Buyer
Everyone dreams of owning a wonderful home and being able to call it their own. However, buying a piece of real estate can be a stressful and lengthy process if you are unsure of how to go about it. The following information will assist you in purchasing your new address and help put your wary home buyer's mind at ease!
If you are looking to buy a new home, but have not yet sold your current dwelling, delay your home search. You do not want to be stuck with having to pay two mortgages. Equally, make sure you do not sell your home without having another one to move into.
Finding Your Next Home
When choosing a neighborhood to live in, start reading news about the local community of this area. You want to pay attention to any news items about commercial developments that might adversely affect this neighborhood. Things like noise and traffic congestion can affect a neighborhood years down the road, making it undesirable.
Home buyers who need to acquire a property quickly should stay away from short sales. The word "short" definitely doesn't reflect the length of time the process can take. In this case, the bank agrees to sell the property for an amount, which does not satisfy the leans on the property. This process can take months - while a "regular" sale can be closed in about a month.
You'll know when you're ready to make a property selection. Generally, your agent can also recognize this through experience. They should not steer you though, if they are confident in the home options they have presented you with, you should be able to make your own choice. It's not their choice to make but do value their opinion. They should point out any problems or defects and make you feel confident with your decision.
Home Mortgage
If you have been approved for a mortgage, be sure you are familiar with exactly what kind of mortgage you are getting. For example, is the rate fixed? If the rate is variable, what is it tied to? How much can it increase or decrease in a given year? These are important questions to ask when preparing to close on your real estate transaction.
Create a mortgage shopping chart when you are ready to purchase your home. There are so many options for financing that choosing one can be an overwhelming decision. Make a chart that includes the various types of loans, along with their fees, and write down several providers that fit under each category. This strategy will help you make the right decision for your unique needs.
A great piece of advice when purchasing real estate is to enter the market with as much as you can afford for a down payment. Your monthly payments will be at their highest in the first few years. The more money you have down initially, the lower your mortgage principle, meaning your payments will be smaller. Strive to pay down your mortgage principle when your lender allows it to reduce the amount of principal and your payments.
The dream of owning a home of your own still exists; prudent preparation will help make it a reality. If you are considering buying a home, you should do some research on your own; looking at prices and how much homes are actually selling for. Discuss your requirements in detail with your REALTOR® so they can narrow your home search. Utilizing your real estate agents market knowledge in combination with your input could mean a really great deal on your dream property.

RE/MAX Cathy Carter Real Estate & Luxury Homes
Professional REALTOR
ABR, CRS, CDPE
RE/MAX Solutions
4365 E Pecos Rd #103
Gilbert, AZ. 85295
Email or Call: 480‑459‑8488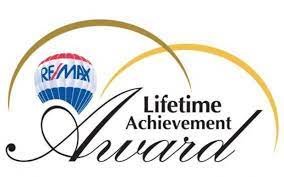 For her entire professional career, Cathy Carter has been dedicated to serving the people of East Valley. She began her career in new construction home sales and quickly expanded into every sector of the Chandler real estate industry. Today, after years of networking with the most reliable professionals in the local community and focusing on professional development, Cathy Carter is considered to be the top Realtor in East Valley. Most recently, she received the RE/MAX Lifetime Achievement award, which is the second-highest national award given to RE/MAX real estate agents.
With www.realestatechandler.com you'll be able to find your dream home in no time. If you have any inquiries about homes for sale, connect with Cathy Carter!

-Work With Cathy Carter For Unmatched Expertise On East Valley Arizona Area Buying & Selling!
---