Explore 2 Story Homes for Sale in Sun Lakes AZ
If you crave warm weather and sunshine, love golf, and prefer active resort-style living, then Sun Lakes Arizona is the place for you! It's no surprise that Sun Lakes is consistently rated as one of the most livable active-adult communities in the U.S. Located about 20 miles southeast of bustling Phoenix, the fabulous 40+ retirement community of Sun Lakes is home to about 14,000 residents. 2 story homes for sale in Sun Lakes AZ can be found within five distinct country club communities. Choose from the gated communities of Ironwood, Palo Verde or Oakwood, or the non-gated communities of Cottonwood and Sun Lakes #1 - each with its own golf course facility and clubhouse/activities center. Sun Lakes caters to empty nesters and retirees seeking a resort-vacation lifestyle every day of the week. Residents have access to an array of desirable amenities including several heated pools and spas, tennis & pickleball courts, fitness centers, hobby, and game rooms, onsite restaurants and cafes, miles of walking/biking paths, a full schedule of clubs, classes, and planned events, and so much more. Because the demand for available properties in Sun Lakes is high, buyers will need to enlist the services of a qualified agent who can help them navigate the local market and secure an offer. Top Sun Lakes REALTOR® Cathy Carter has over 20 years of experience assisting buyers and sellers. She knows the different communities in Sun Lakes inside and out and can provide you with all the resources and information you need about 2-story real estate for sale in Sun Lakes AZ. Discover Sun Lakes with Cathy's expertise by giving her a call directly at (480) 459-8488 or you can get in touch with her here.
Browse the MLS for the most up-to-date listings for 2 story homes for sale in Sun Lakes AZ below, and learn more about 2-story real estate for sale in Sun Lakes AZ and living in this world-class community:
2 Story Homes for Sale in Sun Lakes AZ
Sun Lakes
If you would like to schedule a private showing or would like more information on any of these 2 story homes for sale in Sun Lakes AZ, please contact top Sun Lakes REALTOR® Cathy Carter, specializing in newer homes and luxury real estate.
More About Sun Lakes Real Estate & Lifestyle
Sun Lakes Country Club is the original community in the master-plan and has its own HOA, Sun Lakes #1. The non-gated community of Cottonwood and the gated community of Palo Verde share the same HOA, known as Cottonwood Palo Verde, with a combined total of 3,809 homes. The gated communities of Ironwood and Oakwood also share the same HOA, known as IronOaks, where you'll find the newest selection of 2-story real estate for sale in Sun Lakes AZ. Top Sun Lakes REALTOR Cathy Carter can help educate you on the different Sun Lakes neighborhoods, the types of homes and features offered, community amenities, HOAs, the surrounding area, and so much more.
The Sun Lakes market continues to remain strong and with home values and prices on the rise, now is the time to buy and take advantage of still-affordable homes. Over the last year, Sun Lakes home values increased by 7.0% and industry experts predict they will rise another 3.0% within the next year. The median price for currently listed homes for sale in Sun Lakes is $329,000. As a licensed professional real estate agent, Cathy keeps a close watch on the local market and is the first to know when new 2-story real estate for sale in Sun Lakes AZ becomes available, ensuring that her buyers have the advantage they need in a competitive market. Cathy's commitment to friendly, professional service and her years of experience and expertise will give you the assurance you need for making the best home purchase decision. Get the home search process started today by calling Cathy directly at (480) 459-8488 or get in touch with her by email to schedule an appointment at your convenience.
Sun Lakes Amenities
When you live in Sun Lakes, you'll never run out of fun and interesting things to do. Sun Lakes homeowners enjoy numerous resort-style amenities that include:
Five Fully-appointed Clubhouses
Four 18-Hole Golf Courses
Three 9-Hole Golf Courses
State-of-the-Art Fitness Centers
Outdoor Heated Pools & Spas
Aerobics & Dance Studio
Hobby & Game Rooms
Computers
Seven Tennis Courts
Pickle Ball courts
Bocce Ball Courts
Racquetball Courts
Handball Courts
Miles of Walking / Biking Paths
Restaurants & Cafes
Fishing Lakes
Scenic Parks
Ballroom
Activities Coordinator
24-hour Roaming Security
In addition to all of the amenities above, Sun Lakes offers hundreds of clubs, classes, activities and planned events where like-minded individuals can get together and socialize, share their hobbies and interests, and make lasting friendships. Whether you're interested in ballroom dancing, bowling, computers, drama, bingo, art, mahjong, photography, table tennis, cooking, women's golf, men's golf, volunteering, religion, Zumba or playing baseball, you're certain to find a club or activity of interest that will fuel your passion.
Nearby Amenities
The neighboring city of Chandler offers world-class amenities such as premier shopping and top-notch dining options, exciting culture and entertainment, and plenty of outdoor recreation opportunities that can be enjoyed year-round. Chandler's Price Road Corridor is home to major employers such as Intel, Orbital ATK, Microchip Technologies, PayPal, Wells Fargo, Bank of America, and several other companies.
Chandler's vibrant and historic downtown features quaint boutiques, award-winning eateries, eclectic art galleries, public art, the Chandler Center for the Arts, and pedestrian-friendly gathering areas. Upscale shopping in Chandler can be found at the Chandler Fashion Center (Arizona's second largest mall), featuring major retailers (Barnes & Noble, Nordstrom, Dillard's, Macy's and Sears), over 180 brand-name stores, a Harkins Theatres, dozens of full-service and casual eateries, special events, concerts, and more.
Sun Lakes is conveniently located near several major routes, including Interstate 10, the Loop 202 (Santan Freeway) and Loop 101 (Price Freeway). Valley Metro operates daily bus service with an extensive list of routes traveling throughout the Phoenix metro area. Several of the Sun Lakes routes also make connections to the METRO light rail traveling in Phoenix, Tempe, and Mesa. Route maps, schedules for bus and light rail service are available on their website. The closest major airport is Phoenix Sky Harbor International Airport located about 21 miles (24 minutes) from Sun Lakes.
Partner with Top Sun Lakes REALTOR® CATHY CARTER
Serving the local community since 1997, Cathy and her professional and friendly team provide the kind of knowledge, experience, dedication, and personalized service you need and deserve when buying a home. One of the things Cathy loves most about being a Sun Lakes REALTOR® is being able to share the joy her clients feel when they find the homes of their dreams. Cathy feels honored to be a part of that happy experience and to able to use her in-depth knowledge of Sun Lakes to help guide her clients in their search for the perfect home.
Cathy is also a relocation specialist and has worked with many clients who are relocating from another part of the state or country and who often have very busy schedules. Cathy will meet with them at their convenience and always keep them up to date about what is going on when they are unable to be in Chandler in person. Her buyers can rest easy knowing that the details of their home purchase and move-in will be handled professionally and with care. If you would like to learn more about buying or selling real estate in Sun Lakes, feel free to call Cathy directly at (480) 459-8488 or send her an email and she will be happy to answer any question you may have.

CATHY CARTER
ABR, CRS, CDPE
2450 S. Arizona Ave, Suite 1
Chandler, Arizona 85286
Cell: 480-459-8488
Toll-Free: 800-519-5578
Sun Lakes Arizona
Leave A Reply On Facebook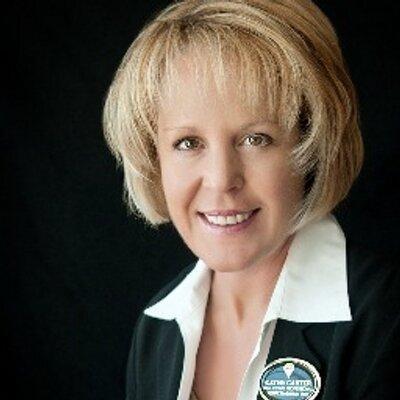 Post by Cathy Carter
Cathy has been in the Real Estate industry for over two and a half decades in the Arizona market. She has the ability and confidence along with continued education that is necessary to succeed in this ever-changing market. Cathy specializes in difficult to move properties in the Chandler Area. Quick to respond to all tasks required. Equator Certified Platinum for Bank owned homes and Short Sales as well.
Cathy Carter
RE/MAX INFINITY
Search for your Dream Home Today!! Click Here
480-459-8488 Direct








Posted by Cathy Carter on
Tags