Ahwatukee Foothills Phoenix AZ Homes for Sale
Ahwatukee Foothills Phoenix AZ real estate offers a unique, quality lifestyle that is hard to find in other places. The southernmost urban village of Phoenix, Ahwatukee is situated at the base of South Mountain Park, which stretches out along the northern border of the village. Year-round sunny weather, majestic views, excellent schools, world-class golf, and endless opportunities for outdoor recreation make Ahwatukee Foothills Phoenix AZ homes for sale an ideal choice for home buyers at all stages of life. As of 2018, the population of Ahwatukee Foothills is 81,274 with the median home value at $315,100. Home values have gone up 6.2% over the past year and Zillow predicts they will rise another 2.3% within the next year. The median price of Ahwatukee Foothills Phoenix AZ homes for sale currently on the market is $349,900 while the median price of homes sold is $304,700. Now is a great time to invest in Ahwatukee Foothills Phoenix AZ real estate while prices are still affordable! Whether you are interested in a single-family home in a quiet neighborhood, a lovely villa on the golf course or a sprawling estate in the foothills with room to grow, Ahwatukee Foothills Phoenix AZ real estate has the home you've always dreamed of living in! Read more about living in the Ahwatukee Foothills...
AHWATUKEE Foothills Phoenix AZ REAL ESTATE
Explore all Ahwatukee Foothills Phoenix AZ homes for sale in the listings below:
Ahwatukee Homes For Sale
Click the links below to sort results by price range.
More About Ahwatukee Foothills Phoenix AZ Real Estate & Lifestyle
Residents rarely have to leave Ahwatukee Foothills for anything and enjoy a variety of shopping, dining and entertainment opportunities within the village borders. Upscale shops, quaint boutiques, large department stores, restaurants, grocery stores, health food outlets, a movie theater megaplex, recreation centers, country clubs, and more -- Ahwatukee has it all. The community also offers a weekly farmers market, concerts in the park, arts & crafts festivals, several swimming pools, and tennis and basketball courts. For outdoor enthusiasts, South Mountain Park offers more than 50 miles of terrain for mountain biking, hiking, and horseback riding. Golfers enjoy world-class golf at Ahwatukee Country Club, Club West Golf Club, and Foothills Golf Club, with over 150 golf courses within easy driving distance.
Ahwatukee is served by the award-winning Kyrene School District (K-8), one of the top performing districts in Arizona. The village also has two top-rated high schools: Desert Vista High and Mountain High, which are part of the highly acclaimed Tempe Union High School District. In addition, the community offers a number of alternative education choices including private schools and charter schools. Ahwatukee Foothills Phoenix AZ homes for sale are just 14 miles of the Price Corridor employment center in Chandler and the upscale Chandler Fashion Center mall. Downtown Phoenix, major league sports teams, and the Phoenix Sky Harbor International Airport are all within 25 minutes of Ahwatukee Foothills Phoenix AZ real estate. With so much to offer, Ahwatukee is a great place to put down roots, invest in a home, raise a family or retire and spend the best years of your life!
Work with Ahwatukee Foothills Phoenix AZ REALTOR® - CATHY CARTER
If you are ready to begin looking at Ahwatukee Foothills Phoenix AZ homes for sale, you will need a qualified local agent to help you navigate the market. Ahwatukee Foothills Phoenix AZ REALTOR® - Cathy Carter has been serving the local community since 1994 -- giving her the insight and knowledge that few other agents possess. Known for her warm and caring demeanor, Cathy takes the time to get to know her clients, which allows her to uncover the ideal Ahwatukee Foothills Phoenix AZ homes for sale and the neighborhoods that are the best match.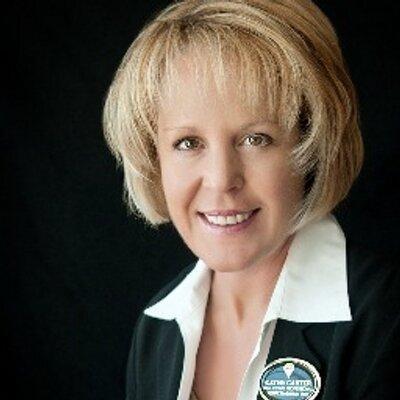 A highly-trained real estate professional, Cathy is also a Relocation Specialist and a Certified Distressed Property Expert and along with her professional team, Cathy offers a wealth of knowledge, experience. When you hire Cathy to assist you with the purchase of your new home in Ahwatukee, her services are FREE -- real estate commissions are paid by the seller. Contact Ahwatukee Foothills Phoenix AZ REALTOR® - Cathy Carter today and begin your new home search!
Please give Cathy Carter a call today at 480-459-8488, or fill out the online contact form, and she will be delighted to answer any questions you may have!
CATHY CARTER, REALTOR®
ABR, CRS, CDPE
2450 S. Arizona Ave, Suite 1
Chandler, Arizona 85286
Cell: 480-459-8488
Toll-Free: 800-519-5578
Leave A Reply On Facebook
Posted by Cathy Carter on
Tags