Explore Ahwatukee Real Estate in Phoenix
Ahwatukee (ah-wuh-too-kee) is the southernmost urban village of Phoenix, Arizona. South Mountain Park and Preserve stretches along Ahwatukee's northern border creating a natural buffer from the buzz of the rest of the city. Ahwatukee real estate in Phoenix is the perfect choice for homebuyers who desire rugged natural beauty and picturesque desert and mountain views, along with close proximity to the urban amenities of a major metropolis. Boasting an award-winning school system, beautiful neighborhoods and communities, an abundance of outdoor activities and close proximity to major employment and cultural hubs, it's easy to see why Ahwatukee homes for sale in Phoenix are in demand. Buyers will find a wide range of residential options in Ahwatukee from low-maintenance condos and townhomes, single-family homes in quiet neighborhoods, upscale homes in exclusive golf course and waterfront communities to sprawling luxury estates with stunning views. No matter what you are looking for, you're certain to find the home of your dreams with the help of a qualified agent. Cathy Carter is a luxury home specialist and a top Ahwatukee REALTOR® in Phoenix with over 25 years of experience working with buyers and sellers. Cathy's knowledge and professionalism and her familiarity with the local market will give you the assurance you need for making the best home purchase decision. Get the process started today by calling Cathy directly at (480) 459-8488 or you can get in touch with her here!
---
On our easy-to-use website, you'll be able to search the MLS for the most accurate, up-to-date listings for Ahwatukee homes for sale in Phoenix. You can save your search, create a free account, and receive email alerts of new listings that match your home criteria delivered directly to your email. Also, be sure to scroll down below to learn more about Ahwatukee real estate in Phoenix and living in this charming urban village:
Search Ahwatukee Real Estate in Phoenix By Price
Browse all Ahwatukee Homes for Sale in Phoenix
Ahwatukee Homes For Sale
If you would like to set up a private showing or would like more information about any of the above listings for Ahwatukee real estate in Phoenix, please contact top Ahwatukee REALTOR® in Phoenix - Cathy Carter, specializing in newer homes and luxury real estate.
More About Ahwatukee Real Estate in Phoenix
Home prices within the Ahwatukee Phoenix real estate market have risen steadily over the past few years, and that trend is predicted to continue well into 2020. The Ahwatukee Phoenix market is very hot right now and with home values and home prices only going up, now is the perfect time to buy and take advantage of current market prices. Just over the last year, Ahwatukee home values increased by 5.0% and real estate industry experts predict they will go up another 3.0% within the next 12 months. The median price of currently listed Ahwatukee homes for sale in Phoenix is $360,000. Due to a steady influx of people choosing to move to the Phoenix area who are looking for houses to buy, there's not enough inventory to go around, which puts upward pressure on home prices.
To ensure that her buyers get the most value for their money, top Ahwatukee REALTOR® in Phoenix - Cathy Carter keeps her finger on the pulse of the local economy, community trends, business developments and other factors that can affect the market value of property in the area. Cathy will also evaluate the prices of Ahwatukee homes for sale in Phoenix currently on the market and those that have sold in recent months to determine whether a seller's asking price is in line with market data. Intimately with the local market, Cathy can help educate you on the best neighborhoods and communities, the types of homes and features offered, the builders, nearby school, property values, area amenities, and so much more.
Streamline your home search by having Cathy put together a list of available Ahwatukee real estate that is the best fit for your lifestyle and needs. Feel free to call Cathy directly at (480) 459-8488 or you can get in touch with her here!
Why You Should Consider Living in Ahwatukee-Phoenix, AZ
The charming village Ahwatukee offers a peaceful, small-town atmosphere with scenic mountain views and lush Sonoran Desert vegetation at every turn. Ahwatukee is bordered on the north by South Mountain Park and Baseline Road, on the east by Interstate 10 and the cities of Chandler and Tempe, and on the south and west by the Gila River Indian Community. Residents enjoy quality living with an abundance of shopping, dining, and recreation options, all just minutes from home.
South Mountain Park provides convenient access to miles of trails for hiking, biking, and horseback riding. The village features plenty of restaurants and eateries, grocery stores and health food outlets, national-brand home good and clothing stores, unique specialty stores, a mega movie complex, an urgent care facility, and many other businesses and services. Popular restaurants in the village include Hillside Spot, The Melting Pot, Nello's, Ra Sushi Bar Restaurant and Arrivederci Trattoria.
For parents with school-age children, Ahwatukee real estate in Phoenix is part of the highly-coveted Kyrene School District (Pre-K through 8th grade), one of the top-performing districts in Arizona. All 25 schools in the district have received excelling or high performing ratings. High school students attend either Desert Vista or Mountain Pointe High School in the highly-regarded Tempe Union High School District. Alternative education options include several private schools and the award-winning BASIS Ahwatukee, a tuition-free nationally-ranked public charter school serving grades 4–12. For higher education, the University of Phoenix, Ottawa University, and South Mountain Community College all have a campus presence in the area.
South Mountain Park and Preserve
South Mountain Park and Preserve, the largest municipal park in the U.S., serves as a scenic backdrop for the entire village of Ahwatukee. The 16,000-acre park features scenic city views, petroglyphs, and over 300 specimens of plant life, rabbits, foxes, coyotes, snakes, lizards, and birds. There's also an activity complex, miles of hiking and riding trails, an interpretive center, several lookouts, a museum, ramada and picnic area, ranger station, and public restrooms. The highest point on South Mountain is Mount Suppoa which reaches 2,690 feet (not accessible to the public). Dobbin Lookout, which is 2,330 feet high, is the highest point accessible by trail.
Other great parks and recreation opportunities in Ahwatukee include the Ahwatukee Community Swim and Tennis Center, Ahwatukee Recreation Center (55 years-plus recreation and activities), Desert Foothills Park, Mountain Vista Park, Pecos Community Center, Sun Ray Park, Vista Canyon Park, and Western Star Park. Golf enthusiasts can choose from several top-rated courses in Ahwatukee such as the Ahwatukee Country Club, Foothills Golf Club with dozens more within easy driving distance.
Residents of Ahwatukee enjoy an easy commute to major employment and cultural hubs including Phoenix and the East Valley, also known as the high-tech corridor. The much anticipated 202 South Mountain Freeway will run below South Mountain to connect Interstate 10 at the Loop 202 Santa Freeway in Chandler and I-10 at 59th Avenue in southwest Phoenix. The freeway is expected to open to traffic by the end of 2019, providing an alternative to I-10 through downtown Phoenix. The closest major airport serving the community is Phoenix Sky Harbor International Airport located about 16.2 miles from the center of Ahwatukee.
Partner with The Best Ahwatukee REALTOR® in Phoenix - Cathy Carter
When you are ready to invest in Ahwatukee Foothills Phoenix real estate or sell your existing home, your priority focus is to find a real estate agent with the extensive market knowledge and the dependability to lead you through your entire real estate transaction. Serving the local community since 1994, Cathy Carter has helped many families buy and sell homes in Ahwatukee and provides the kind of knowledge, dedication, and personalized service you need and deserve. Cathy will take the time to listen to your needs and concerns, keep you updated every step of the way, and will always have your best interests in mind. One of the things that Cathy loves most about being an Ahwatukee Foothills Phoenix REALTOR® is being able to share the joy that her clients feel when they find the home of their dreams. For out-of-town buyers, Cathy is also a relocation expert and will make sure the details of your home purchase and move to Ahwatukee are handled professionally and with care.
If you are looking to sell your home, Cathy incorporates the most effective and cutting-edge marketing approaches for getting your home in front of as many potential buyers as possible. Your property will be listed in hundreds of locations all around the Internet and will get exposure on all the major sites such as Zillow, Trulia, Realtor.com, Movato.com, Homes.com, and Redfin, just to name a few. Cathy is 100% committed to getting your home SOLD for the highest market price in the least amount of time possible. Partner with Cathy and you'll have an experienced Ahwatukee real estate expert by your side who will protect your interests, advocate for you, and handle all the details of your home purchase or sale for a smooth and successful transaction.
To find out more about buying or selling Ahwatukee real estate in Phoenix, please call Cathy directly at (480) 459-8488 or you can get in touch with her by email!

RE/MAX Cathy Carter Real Estate & Luxury Homes
Professional REALTOR®
ABR, CRS, CDPE
RE/MAX Alliance Group
725 W. Elliot Rd., Suite 111
Gilbert, AZ. 85233
Email or Call: 480‑459‑8488
Toll-Free: 800-519-5578
Leave A Reply On Facebook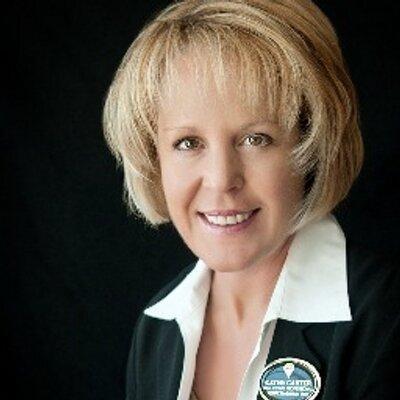 Post by Cathy Carter
Cathy has been in the Real Estate industry for over two and a half decades in the Arizona market. She has the ability and confidence along with continued education that is necessary to succeed in this ever-changing market. Cathy specializes in difficult to move properties in the Chandler Area. Quick to respond to all tasks required. Equator Certified Platinum for Bank owned homes and Short Sales as well.
Cathy Carter
Search for your Dream Home Today!! Click Here
480-459-8488 Direct
Posted by Cathy Carter on
Tags