Partner With The Best Ahwatukee REALTOR® - Cathy Carter
Homebuyers who dream of breathtaking mountain vistas and rugged natural beauty while still living close enough to major employment, entertainment, and cultural hubs will want to explore Ahwatukee homes for sale. The southernmost urban village of Phoenix, Ahwatukee is bordered by South Mountain Park Preserve, the largest regional park in the U.S., which provides a buffer from the elements of the big city along with convenient access to outdoor activities such as hiking, mountain biking, horseback riding, and exploring the natural terrain. When it comes to Ahwatukee real estate, the possibilities are endless. No matter what type of home you have in mind, you're likely to find dozens of options ideally suited to your specific wants and needs. Partnering with a qualified agent holds the key to finding the right home in the neighborhood you want to live in and securing an offer. Serving the local community since 1994, Cathy Carter is a luxury home specialist and the best Ahwatukee REALTOR® you will find. A highly-skilled, licensed real estate agent with extensive local market knowledge, Cathy can provide all the resources and information you need on the best Ahwatukee neighborhoods and communities, the types of homes and features offered, the top builders in the region, nearby schools, area amenities, and so much more. Cathy would love to help you explore your options for making the best home purchase decision. Get the home search process started today by giving Cathy a call or send her an email to schedule an appointment at your convenience. Direct cell: 480-459-8488
Learn more about Ahwatukee real estate and living in this unique urban village, and browse the MLS for the most up-to-date listings on Ahwatukee homes for sale below:
Ahwatukee Homes for Sale
Ahwatukee Homes For Sale
If you would like to set up a private showing or would like more information about any of the above homes for sale in Ahwatukee, please contact Cathy Carter, the best REALTOR® in Ahwatukee today - specializing in newer homes and luxury real estate.
More About Ahwatukee Homes for Sale
Currently, the Ahwatukee real estate market is VERY HOT and quality homes are in demand. Year-to-year Ahwatukee home values and home prices have been steadily on the rise - making it the perfect time to invest in Ahwatukee real estate and take advantages of current home prices before they go up. Just over the last year, home values increased 5.7% and industry experts are predicting they will rise another 5.6% within the next year. Uniquely qualified, top Ahwatukee REALTOR® - Cathy Carter stays one step ahead of the local market at all times and is the first to know when new inventory becomes available - ensuring that you have immediate access to the most valuable homes and securing an offer. Whether you're interested in a low-maintenance condo/townhome, a cozy villa or single-family home tucked away in a private golf course community, a lovely home in a quiet subdivision neighborhood, a gorgeous custom home in an exclusive lake community or a sprawling luxury estate nestled in the foothills with fabulous views, Ahwatukee has something for every lifestyle and buyer!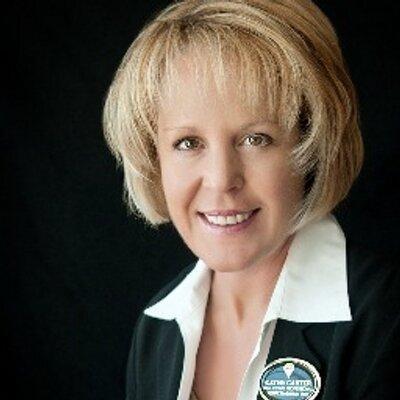 Award-winning Ahwatukee REALTOR® - Cathy Carter
When you hire an award-winning Ahwatukee REALTOR® like Cathy Carter as your personal agent, you have the confidence knowing that you are making the best possible decision on your investment. Cathy's genuine and caring approach to the real estate process allows her to connect with her clients on a more personal level, which allows her to uncover the right home for them - and her knowledge of the local area and most recent market trends allows her to pass on valuable insider information that few other agents can offer. Cathy also understands that investing in a home will probably be one of the most important decisions that you'll make in your lifetime and that you're looking to work with an agent you can trust - someone who can guide you throughout your real estate journey. Cathy has hundreds of past clients that can attest to her high-level of skills, knowledge, dedication, and care for every detail during the home buying and selling process. She would love to meet with you to discuss the type of home you are looking for and answer any questions you may have about living in beautiful Ahwatukee. Get the home search process started today by requesting customized search results that are a match to your specific home criteria delivered directly to your email.
Why Homebuyers Should Consider Living in Ahwatukee
Bordered by I-10 to the east, South Mountain Park/Preserve to the north and the Gila River Indian Community to the west and south, the charming village of Ahwatukee offers that small-town, friendly vibe that's so appealing. Although somewhat cut off from the rest of Phoenix, due to South Mountain Park Preserve at its northern border, Ahwatukee has every amenity and convenience you could possibly imagine within its borders. You'll find major retailers, big box stores, grocery stores, gourmet markets, health food outlets, a movie theater megaplex, country clubs, recreation and aquatic centers, health care providers, and a variety of additional business and services. Residents also enjoy a local farmers market held every Sunday at the Ahwatukee Community Swim and Tennis Center as well as a variety of family-oriented events that take place throughout the year, such as Red, White and Boom 4th of July Fireworks, the popular Ahwatukee Chili Cook-off, and Red, Festival of Lights - Thanksgiving through New Year's Day, just to name a few.
Ahwatukee offers convenient access to outdoor recreation at South Mountain Park, which consists of three mountain ranges: the Ma Ha Tauk, Gila, and Guadalupe. South Mountain includes 51 miles of trails for horseback riding, hiking, and mountain biking for all ability levels. From The Dobbins Lookout point, you can enjoy spectacular valley-wide views or continue to the Gila Lookout for a view of the Gila River Valley. There are also a number of other parks in Ahwatukee as well as several recreation centers, swimming pools, sports fields, sports courts, private country clubs, and a variety of adult and youth sports programs, all of which can be enjoyed year-round.
Golfers have their pick of several top-rated golf courses such as Ahwatukee Country Club and Foothills Golf Club, with dozens more within easy driving distance. Designed by Arizona golf legend, John Bulla, the Ahwatukee Country Club's 6,713 yards, par 72 layout mixes the beauty of its desert landscape with mature tree-lined fairways - a challenging yet fair layout for an enjoyable golf experience. The Foothills Golf Club par-72 Championship links-style course was designed by internationally acclaimed architects Tom Weiskopf and Jay Morrish. The stunning course stretches nearly 7,000 yards with lush rolling fairways, blue lakes, and 65 bunkers set against rough rocky desert terrain. The Foothills Golf Club has earned a four-star ranking from Golf Digest along with being listed as one of Phoenix's top golf courses.
For parents with school-age children, Ahwatukee is part of the highly-acclaimed Kyrene School District (Pre-K through 8th grade), one of the top performing districts in Arizona. All 25 schools in the district have received excelling or high performing ratings. High school students attend either Desert Vista or Mountain Pointe in the Tempe Union High School District. Alternative educational options are also available including several private schools and the award-winning BASIS Ahwatukee, a nationally ranked public charter school (tuition-free) serving grades 4–12. In addition, South Mountain Community College, University of Phoenix and Ottawa University all have a campus presence in the area.
Ahwatukee is just 14 miles east of the city of Chandler - home to major Price Road Corridor employers such as Intel, Orbital ATK, PayPal, Microchip Technologies, Verizon, Wells Fargo, and Bank of America, just to name a few. You'll also discover upscale shopping at the Chandler Fashion Center mall, Chandler's vibrant downtown, and numerous cultural and entertainment options. The big city amenities of Phoenix are only a 30-minute drive away, including world-class shopping and restaurants, exciting arts and culture, museums, nightlife, sports arenas and more. The closest major airport is Phoenix Sky Harbor International Airport located about 14.1 miles (30 minutes) from Ahwatukee.
Work With The Best Ahwatukee REALTOR® - Cathy Carter
Whether you are looking to invest in one of the beautiful Ahwatukee homes for sale or you are ready to sell your existing property, experience matters most in a changing market. For sellers, your agent should know how to act swiftly and decisively to get you the highest price on your property. Cathy utilizes the most cutting-edge approaches for marketing your home and will get it SOLD – getting you the best market price in the least amount of time possible. For buyers, Cathy will help you find and get into the right home at the right price. Along with her professional and friendly real estate team, Cathy will protect your interests, advocate for you, and handle the complexities of the real estate transaction for the best results possible. For out-of-town buyers, Cathy is also a relocation expert and will make sure the details of your home purchase and move to Ahwatukee are handled professionally and with care.
Please give Cathy Carter a call today at 480-459-8488, or fill out the online contact form, and she will be more than happy to answer any questions you may have.

With www.realestatechandler.com you'll be able to find your dream home in no time. If you have any inquiries about homes for sale, connect with Cathy Carter!
-Work With Cathy Carter For Unmatched Expertise On East Valley Arizona Area Buying & Selling!
---
Leave A Reply On Facebook
Post by Cathy Carter
Cathy has been in the Real Estate industry for over two and a half decades in the Arizona market. She has the ability and confidence along with continued education that is necessary to succeed in this ever-changing market. Cathy specializes in difficult to move properties in the Chandler Area. Quick to respond to all tasks required. Equator Certified Platinum for Bank owned homes and Short Sales as well.

Posted by Cathy Carter on
Tags