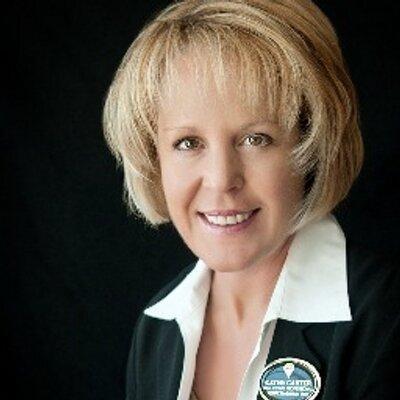 Arizona Realtor Cathy Carter

Welcome to Arizona! The southwestern state of the United States of America abounds in natural beauty from the pine forests in the north to the desert in the south. Cities in Arizona are popular places for families and the retired community to settle down and its population keeps growing. There several cities in Arizona each with their unique blend of city life, natural scenic beauty, culture and experiences.
If you would like to buy a home in the state of Arizona then here are some of the best cities to live in:
Phoenix Realtor Cathy Carter
: Phoenix is the largest city and the capital of Arizona. The city has great neighborhoods which are safe and perfect for raising families. The cost of living in Phoenix is lower than most other major cities in the country making it a popular choice for people to settle down. Phoenix's median home value currently at $227,300 is predicted to rise by 3.5% over the next year
Phoenix boasts beautiful sunny weather for most of the year, and offers a wide number of outdoor activities for residents. The growing job market and top-rated school districts they serve the city have made it a much sought after location for home buyers.
Chandler Realtor Cathy Carter
: Chandler is one of the most upscale cities in Arizona. With a vibrant community, peaceful neighborhoods and lush green surroundings, Chandler is a favorite with home buyers. Chandler is home to many master-planned communities like Sun Lakes, Greenfield Lakes, Springfield Lakes and Ocotillo. Most of these planned communities cater specially to the over forty active adult community and provide them with a wealth of activities.
The master-planned communities are centered around lakes with many homes situated on the waterfront. Other homes are situated alongside golf courses and the resort style life in these communities attracts many home buyers.
The many golf courses, lush green public parks, indoor and outdoor recreational facilities and all the amenities of a modern city make Chandler one of the best places to live in the country.
Gilbert Realtor Cathy Carter
: Gilbert is southeast of Phoenix and easily accessible from the capital city. Gilbert gives home buyers the option of large luxury homes with pools and manicured lawns. The lifestyle enjoyed by residents of Gilbert is unrivaled in terms of comfort and lavishness.
Served by both the A-rated Gilbert Public Schools and the A-rated Chandler Unified School District as well as the Higley Unified School District and Mesa Public Schools, Gilbert provides great education for residents. The SanTan Village and Gilbert's Heritage District that houses the Crossroads Towne Center and Gilbert Gateway Towne Center, increase Gilbert's popularity with home buyers.
Finding an Arizona Realtor Cathy Carter
With so many choices available to home buyers in Arizona you need a good Arizona realtor to guide you. An Arizona realtor who knows all the major cities well and has many years of experience will be able to find you the best housing deals. You will need an Arizona realtor who will find a home for you based on all your requirements.
We are an Arizona realtor service with over twenty years of experience in the field. We take the time to understand your needs and find you the best choices on houses to suit you. As an Arizona realtor, we know the best school districts, the best golf courses and the best active adult communities. Whatever facilities you are looking for when you buy a home we will be able to find for you.
Contact us 480-459-8488 with your requirements and we will find you the best housing deals in the cities and urban villages of Arizona. Your dream home could be just a phone call away.
Leave A Reply On Facebook
Post by Cathy Carter
Cathy has been in the Real Estate industry for over two and a half decades in the Arizona market. She has the ability and confidence along with continued education that is necessary to succeed in this ever-changing market. Cathy specializes in difficult to move properties in the Chandler Area. Quick to respond to all tasks required. Equator Certified Platinum for Bank owned homes and Short Sales as well.

Posted by Cathy Carter on
Tags