Arizona's Top 5 High Schools Including Chandler AZ: Arizona is home to many schools in the 2017 U.S. News Best High Schools rankings with Arizona BASIS schools taking all five spots. The rankings identify the top-performing public high schools at the national and state level and include published data on more than 22,000 schools. To be eligible for a state ranking, a school must be awarded a national gold, silver or bronze medal. The five top-ranked schools in Arizona include #1 BASIS Scottsdale, #2 BASIS Tucson North, #3 BASIS Oro Valley, #4 BASIS Peoria, #5 BASIS Chandler.
CATHY CARTER, LICENSED REALTOR® SERVING Chandler and the Southeast Valley - CALL TODAY! 480.459.8488
BASIS Chandler was not the only school in Chandler to receive high marks for 2017. Our fair city also received recognition for three out of seven high schools within its highly-rated Chandler Unified School District. Out of 1,102 high schools in Arizona, made up of 1,014 public schools and 88 private schools, Arizona College Prep - Erie Campus ranked ninth, Hamilton High School (Arizona's largest high school) ranked 20th, Perry High School ranked 40th, and Chandler High School ranked 49th within Arizona in the 2017 U.S. News Best High Schools rankings.
Schools are ranked based on their performance on state-required tests and how well the schools prepare students for college. Gold medals indicate the greatest level of college readiness. Rankings are based on data on several factors, including enrollment, diversity, participation in free and reduced-price lunch programs, graduation rates, and the results of state assessments and AP®. "It is critical that students graduate from high school to put them on a successful path to college and a career," said Anita Narayan, managing editor of Education at U.S. News.
This year, BASIS Chandler, located in Chandler, ranked as the "5th Best high school within Arizona" and also came in at #7 for U.S. News' 2017 Best High Schools National Rankings. BASIS Chandler (grades 5-12) is a high-performing, tuition-free charter school that provides a liberal arts curriculum with an emphasis on STEM and Advanced Placement courses and exams. The program sets challenging academic standards for its hardworking, multi-talented students. BASIS was featured in the documentary film 2 Million Minutes: A 21st Century Solution.
Arizona College Preparatory (grades 8-12), located in Chandler, has been consistently ranked among the best high schools in the nation by U.S. News & World Report and the Washington Post, as well as the state of Arizona. The highly-rated Hamilton High School (grades 9-12), located in Chandler, offers courses for community college credit and a dual enrollment program in engineering for University of Arizona credit. In 2014, Hamilton was the 15th highest scoring school on the state AIMS tests, above all other comprehensive high schools, and has received numerous accolades for academic excellence.
Perry High School (grades 9-12), located in Gilbert, is one of Chandler Unified School District's newest high schools, THe school opened in 2007 and has been recognized by the state as an excelling school since its inception. Chandler High School (grades 9 -12) opened its doors in 1914 and set the standard for academic excellence for the Chandler Community. Chandler High has been acknowledged nationally as one of the Most Challenging Schools in America by the Washington Post and one of the Best U.S. High Schools by U.S. News and World Report. Chandler High is the only Arizona high school to be named a 7-time A+ School of Excellence by the Arizona Education Foundation.
Chandler Unified School District continues to outperform peers, as AzMERIT (statewide achievement test for Arizona students) results show Chandler students scored better than the state average in every grade level and subject area for the third straight year! The school district serves most of the city of Chandler, plus portions of Gilbert, and Queen Creek. If you are thinking about moving to Chandler and investing in Chandler AZ real estate, you may want to read the article "Amazing Chandler Schools and Chandler Real Estate" for more information about top-rated schools and school districts serving the community of Chandler.
CATHY CARTER, LICENSED REALTOR® SERVING Chandler and the Southeast Valley - CALL TODAY! 480.459.8488
When you are ready to purchase a home in the Chandler area, you will want to find an agent with exceptional market knowledge and the dependability to lead you through your entire real estate transaction. Cathy Carter is an award-winning REALTOR® who knows the City of Chandler and its surrounding area exceptionally well. Cathy has unmatched real estate market-knowledge and goes beyond what is expected to ensure her client's satisfaction!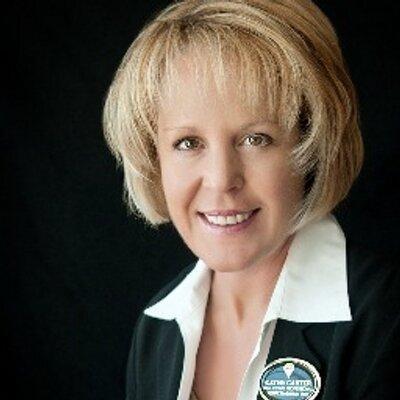 "I am waiting to hear how I can help you find your new home. I care and I am accessible. My phone never goes unanswered! Find out how I can help you with your home purchase. Don't keep me in suspense - call today!" ~ Cathy

Please give Cathy Carter, Licensed REALTOR® a call today at 480-459-8488, or fill out the online contact form, and she will be more than happy to answer any questions you may have!

CATHY CARTER, REALTORa
ABR, CRS, CDPE
2450 S. Arizona Ave, Suite 1
Chandler, Arizona 85286
Cell: 480-459-8488
Toll-Free: 800-519-5578

Posted by Cathy Carter on
Tags