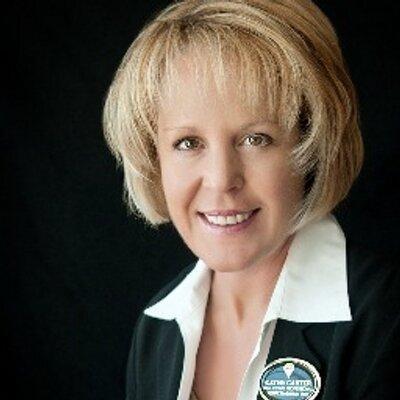 Best REALTORS® in Chandler - Cathy Carter
Thinking about buying a new home in Chandler, AZ? Before you begin to search Chandler homes, you'll want to partner with a top Chandler REALTOR® who can help you navigate the local market and find the perfect home for your lifestyle and needs. Whether you're in the market for a low-maintenance condo/townhome, a lovely home in a family-friendly subdivision, a cozy villa tucked away in a private golf course community, a gorgeous home in an exclusive waterfront community or a sprawling luxury estate featuring upscale amenities galore, you're certain to find the home of your dreams with the help of a qualified agent. Considered to be one of the best REALTORS® in Chandler - Cathy Carter has been assisting buyers and sellers in the area for over two decades. Uniquely qualified, Cathy has all the resources and information you need when it comes to Chandler real estate. Why not streamline your home search by having Cathy put together a list of the best homes for sale in Chandler that match your specific wants and needs? Her commitment to friendly, professional service and her years of experience and expertise will give you the assurance you need for making the best home purchase decision. Get the process started today by giving Cathy a call at (480) 459-8488 (direct cell) or contact her here to schedule an appointment at your earliest convenience.
Search Chandler homes on realestatechandler.com below, and learn more about Chandler real estate and living in this world-class community:
Search Chandler Homes
Chandler Homes For Sale
If you would like to schedule a private showing or would like more information about any of the Chandler homes for sale above, please contact one of the best REALTORS® in Chandler - Cathy Carter, specializing in newer homes and luxury real estate.
More About Chandler Real Estate
The Chandler market continues to remain strong and with home values and home prices steadily on the rise, now is the perfect time to search Chandler homes and take advantage of still-affordable prices. Over the last year, Chandler home values increased by 7.4% and real estate industry experts predict they will rise by another 3.5% over the next 12 months. The median price for currently listed Chandler homes for sale is $346,998. As a luxury home specialist and one the best REALTORS® in Chandler - Cathy Carter stays on top of the local market at all times and is aware of new inventory as soon as it becomes available, ensuring that her buyers have access to the most valuable homes and securing an order.
Offering over 20 years of experience, Cathy is highly knowledgeable and can inform you about the different neighborhoods and communities in Chandler, the types of homes and features offered, the top builders in the region, HOAs, nearby schools, area amenities, current market trends, and so much more. With Cathy as your personal agent, you'll have the advantage you need in a competitive market where quality homes are in demand. Search Chandler homes now by requesting customized search results delivered directly to your email along with email alerts of new listings or give Cathy a call at (480) 459-8488 (direct cell).
Why You Should Consider Living in Chandler
Known as the "Innovation and Technology Hub of the Southwest," Chandler has become the destination of choice for global industry leaders, exciting startups and a talented workforce and their families. Residents enjoy a thriving economy and high-paying jobs with Chandler's Price Road Corridor home to major employers such as Intel, Infusionsoft, Orbital ATK, Microchip Technologies, PayPal, and other leading-edge companies. It's not only the robust employment opportunities that draw so many new people to Chandler. It's also the breathtaking natural beauty of the area and exceptional lifestyle offerings that make this vibrant suburban city so attractive.
In recent years, Chandler has appeared on multiple lists - recognized as one of the "best places to live in the United States," including CNN/Money Magazine, Prevention Magazine, Niche.com, AARP Magazine and the National League of Cities, just to name a few. Chandler attracts both young professional families and retirees alike - all looking for a quality of life that's hard to find in most other places. Boasting 330 days of warm weather and sunshine per year, world-class shopping and dining options, existing cultural and entertainment destinations, a thriving downtown, top-rated golf, and numerous outdoor recreation opportunities offering year-round enjoyment, it's no wonder that so many people are choosing to make Chandler their home!
Partner With One of The Best REALTORS® in Chandler - Cathy Carter
Serving the local community since 1994, Cathy and her professional and friendly team provide the kind of knowledge, experience, dedication, and personalized service you need and deserve when buying a home. One of the things Cathy loves most about being a Chandler REALTOR® is being able to share the joy that her clients feel when they find the homes of their dreams. It's a major milestone in their lives, and Cathy feels honored to be a part of that experience and to able to use her knowledge of Chandler to help guide people in their search for the perfect home. Over the years, Cathy has developed an extensive professional network and has established positive working relationships with many of the top builders in the region. As a result, she is able to provide the kind of valuable insight into the different neighborhoods and communities in Chandler that few other agents can offer.
For out of town buyers, Cathy is also a relocation specialist and has worked with many clients who are relocating from another part of the state or country and who often have very busy schedules. Cathy will meet with them at their convenience and always keep them up to date about what is going on when they are unable to be in Chandler in person. Her buyers can rest easy knowing that the details of their home purchase and move-in will be handled professionally and with care. Are you interested in finding out more about houses for sale in Chandler? You can get started right now by looking at the listings on realestatechandler.com or by downloading Cathy's free home search app for your smartphone or tablet, where you will see the same listings that Chandler REALTORS® get. If you would like to learn more, feel free to call Cathy directly at (480) 459-8488.

CATHY CARTER
ABR, CRS, CDPE
2450 S. Arizona Ave, Suite 1
Chandler, Arizona 85286
Cell: 480-459-8488
Toll-Free: 800-519-5578
Leave A Reply On Facebook
Post by Cathy Carter
Cathy has been in the Real Estate industry for over two and a half decades in the Arizona market. She has the ability and confidence along with continued education that is necessary to succeed in this ever-changing market. Cathy specializes in difficult to move properties in the Chandler Area. Quick to respond to all tasks required. Equator Certified Platinum for Bank owned homes and Short Sales as well.

Posted by Cathy Carter on
Tags