Discover Chandler AZ Real Estate with Pool
Are you currently interested in Chandler AZ real estate with pool? Chandler is a vibrant suburban city located in the Phoenix metro area's Southeast Valley about 23.5 miles from downtown Phoenix. Situated in one of the fastest-growing innovation and technology centers in the U.S., Chandler boasts a healthy job market and is home to the Price Corridor, a major employment center. Intel Corp. is the largest employer in Chandler with two campuses. The region's strong technology and excellent educational facilities along with outstanding amenities provide the foundation for a comfortable lifestyle. Residents enjoy nearly 320 days of warm weather and sunshine a year, plenty of high paying jobs, a vibrant downtown, exciting cultural and entertainment offerings, great shopping (Chandler Fashion Center mall) and dining options, an excellent school system (Chandler Unified School District), an abundance of outdoor opportunities, and some of the best golf clubs in the Valley. With so much to offer, it's no surprise that Chandler AZ homes for sale with pool seldom last long on the market. In October 2021, Chandler home prices were up 23.1% compared to last year, selling for a median price of $480K. From single-family homes in beautiful neighborhoods and private gated developments to luxury homes on the golf course and waterfront, Chandler has something for every lifestyle. Now is the time to buy and take advantage of still affordable home prices. Cathy Carter is a top Chandler REALTORⓇ and a luxury home specialist with over two decades of local experience. Intimately familiar with the area, Cathy can help uncover the best Chandler AZ homes with a pool for your family and secure an offer. Feel free to contact Cathy directly at (480) 459-8488 or get in touch by email.
---
On our easy-to-use website, you'll be able to search the MLS for Chandler AZ real estate with pool - updated every 5 minutes. View photos of available properties, access detailed real estate information, create a free account, save your search, and receive notifications of new listings that match your specific home criteria delivered directly to your email. Be sure to scroll down below to learn more about Chandler AZ real estate and living in this vibrant community:
View Chandler AZ Homes With Pool
Chandler homes for sale with a private pool
For more information about Chandler AZ real estate with pool, or to schedule a private showing, please contact Cathy Carter - specializing in newer homes and luxury real estate. As a licensed, full-time Chandler REALTORⓇ, Cathy stays on top of the market at all times. She's the first to know when new inventory becomes available, ensuring that her buyers have access to the best Chandler AZ homes for sale with pool and can secure an offer. Cathy has been a REALTORⓇ on the ground in Chandler for over 25 years helping her buyers find the home of their dreams. She can inform you about the most desirable neighborhoods and communities, the types of homes and features offered, the top builders in the region, school districts, the best private schools, surrounding area amenities, local community developments, and so much more!
Cathy would be happy to meet with you to discuss the type of home with a pool you are looking for and answer any questions you may have regarding property details, pricing, financing options, and more. Get started on the home search process today by calling Cathy directly at (480) 459-8488 or get in touch by email.
Why Homebuyers Should Consider Living in Chandler, AZ
Chandler City Hall
Chandler has a vibrant and historic walkable downtown brimming with activity, where you'll discover a variety of interesting shops, one-of-a-kind boutiques, Chandler Center for the Arts, Chandler city hall complex, eateries, breweries, and entertainment, offering a cozy, neighborhood vibe. The area offers more than two dozen, independent restaurants ranging from casual, healthy options at The Original ChopShop to modern fare at Sasha's Kitchen & Cocktails or southern comfort food with a southwestern twist at Bourbon Jack's American Tavern. The area is also home to popular annual events such as the monthly Art Walk held every third Friday evening of every month along with a year-round farmer's market held every Saturday at Dr. A.J. Chandler Park West. The Chandler Center for the Arts is home to the Vision Art Gallery, a 1500-seat performing arts theater that hosts local ballets, and the Chandler Symphony Orchestra. Downtown Chandler nightlife options include the SanTan Brewing Company, Hidden House, The Brickyard Downtown, and The Ostrich to name a few.
Chandler Economy and Jobs
The Price Corridor Employment Center
The city has five designated employment corridors, which include Chandler Airpark Area, Downtown Chandler, Price Corridor, Uptown Chandler, and West Chandler - home to 2,103 businesses and representing about 79% of all jobs in Chandler. Within these five areas, current business activity and land reserved for future employment uses are most concentrated. the Chandler Airpark is a nine-square-mile area, situated along the Loop 202 SanTan Freeway, featuring several quality business parks. Chandler employers draw from a population of nearly 1.8 million people within a 30-minute commute.
Chandler's top industries include autonomous vehicles R&D; aviation and aerospace; high-tech manufacturing and development; technology and software; healthcare and bioscience; and business and financial services. Known as The "Innovation and Technology Hub of the Southwest," Chandler has a rich high-tech manufacturing and development history that dates back more than 50 years. Some of the leading companies in high-Tech manufacturing and development operating in Chandler include Intel, NXP Semiconductors, Microchip Technology, Northrop Grumman, Avnet, Rogers Corporation, Isola, and Everspin Technologies.
The city is home to several data centers, network solutions, software engineering, payment processing, and other mission-critical operations. Some of the leading information technology and software companies operating in Chandler include PayPal, General Motors IT Innovation Center, Keep, StrongMind, Pearson Education, Garmin, CampusLogic, MST Solutions, and Insight Enterprises. Chandler has rapidly become a hotbed for the autonomous vehicle research and development industry, serving as a development site and proving ground for the latest automotive technologies. Chandler's leading companies include Waymo, Intel, NXP Semiconductors, General Motors, Maxim Integrated, Microchip Technology (headquarters), Rogers Corporation (headquarters), and Garmin.
Arizona has the fourth-highest concentration of aerospace manufacturing jobs in the nation, and Chandler is home to many companies supporting the aerospace and defense industry. Some of the leading companies currently operating in Chandler include Northrop Grumman, Garmin, Iridium Communications, TurbineAero, AvAir, Turbo Resources, and Aero-Zone. The advanced business services industry in Chandler has experienced significant growth over the past decade, especially in financial services. Some of the leading companies operating in Chandler include Allstate, Wells Fargo, Bank of America, PayPal, Toyota Financial Services, GM Financial, Mr. Cooper, Liberty Mutual, Optima Tax Relief, and Voya.
Chandler has an A Level 1 Trauma Center and a diverse mix of healthcare research and development companies. Some of the leading companies operating in Chandler include Dignity Health, CVS Health, Arizona Nutritional Supplements, Walgreens, Tivity Health, CoValence Laboratories, Banner Health, and Fresenius Medical Care
Chandler Schools & Education
Most of the community is served by the nationally recognized Chandler Unified School District and Kyrene School District. The schools in both these districts as well as several private and charter schools in Chandler are among Arizona's highest-rated, with standardized test scores well above state and national averages.
A premier district of choice, CUSD schools have been named Arizona A+ Schools of Excellence or U.S. Blue Ribbon Schools of Excellence 86 times since 1983, the most of any district in Arizona. With test scores that exceed state and national averages, the district includes 11 of the top 100 highest-ranked schools in Arizona.
Ranked the 2nd best school district in Arizona by Niche.com
More than 90 A+ Schools of Excellence or National Blue Ribbon Schools awards since 1983, the most of any district in - - Arizona
CUSD students earned 8 out of 22 Senior Division Best of Fair awards in the 2019 Arizona
Science and Engineering Fair
2019 graduates earned $150 million in scholarship offers
New ACP-Erie High School in Chandler
The Chandler Unified School District is building a new high school, ACP-Erie, near Gilbert and Brooks Farm roads. The total cost of construction is estimated to be about $70 million. CUSD is projected to add 3,000 students over the next decade and a new high school will prevent class sizes from growing and keep teacher-ratios low. The new school will relieve the increased projected enrollment at both Hamilton and Perry high schools. Eighth graders living within the perimeter of Ocotillo, Cooper, Lindsay, and Chandler Heights roads will be joining Erie's existing students as the first crop of pupils to attend the new school for the 2021-2022 school year.
"A" rated district comprised of 26 schools serving students in grades K-8
Serves parts of Chandler with four elementary schools and three junior highs
Each of the schools in Chandler is designated an A+ School of Excellence
Ranked the eighth-best high school in the nation by U.S. News & World Report
Named a top-performing school with elite students by The Washington Post
Seniors have a passing rate of 84% on AP exams
One of the highest-scoring schools on the AzMerit Math Test with a 95% pass rate
Chandler Prep is ranked #10 among Arizona charter high schools by Niche.com
Average SAT scores have been 200+ points higher than the national average
98% of graduates immediately attend college
Private schools in Chandler:
Area Educational Resources
Chandler Shopping
World-class shopping at Chandler Fashion Center Mall
Whether you're looking for a premier shopping mall, farmer's market, regional favorites, locally-made crafts, or national chains, you'll find them all in Chandler. The upscale Chandler Fashion Center, the second-largest mall in Arizona, is anchored by Dillard's and Macy's and features premium retailers such as Michael Kors, Apple, Coach, H & M, Banana Republic, and more. You're sure to find something special from its shops - more than 185 of them. Indoor and outdoor shopping includes The Village, an outdoor entertainment pavilion with restaurants, a 20-screen movie theater, and an outdoor lawn-event space. Seasonally, the outdoor lawn features a fun splash pad by day and a dazzling light display in the evenings.
Chandler Fashion Center is also a great destination for dining out, whether you're looking for a family-friendly venue, planning a date night, or enjoying a meal or happy hour with friends. Restaurants at Chandler Fashion Center include Bj's Restaurant & Brewhouse, P.F. Chang's, The Keg Steakhouse + Bar, Hop Social Tavern, Benihana, Thirsty Lion, Café Zupas, Majerle's Sports Grill, and Wildflower Bread Company. The Shoppes at Casa Paloma located in west Chandler is a premier outdoor shopping mall featuring one-of-a-kind boutique shops and national retailers and a handful of eateries. Grab a bite to eat at one of the restaurants including Grimaldi's Pizzeria or refresh yourself with a visit to the Nekter Juice Bar.
Downtown Chandler is home to numerous shops and quaint boutiques. Outlet shoppers will enjoy a visit to the Phoenix Premium Outlets with name-brand retailers offering discounted savings on designer goods. Merchant Square is a large, indoor antique marketplace in Chandler with more than 200 merchants selling collectibles, jewelry, furniture, and more.
Chandler Fine Dining
Chandler's exciting culinary scene reflects its cosmopolitan flair, bringing together Asian cuisine and Pacific fusion with Southern cooking and Tex-Mex classics. Some of the best restaurants for fine dining in Chandler include Kai Restaurant at Sheraton Grand Wild Horse Pass Resort ( The only AAA Five Diamond and Forbes Five-Star restaurant in Arizona), Shula's Steakhouse, CHoP Steakhouse, Flemings Prime Steak House & Wine Bar, and many more great restaurants to choose from.
Some of the newest restaurants/eateries in Chandler (from casual to upscale) include The Hidden House, The Parly Kitchen, St. Amand (the former D'Vine Bistro and Wine Bar), Spirit House, Eggstasy, Naked Q BBQ, Kodo Sushi Sake, Jinya Ramen Bar, Thaily's, Kwench Juice Cafe, AZ Pho Grill, and Spooky's Swirls' gluten-free, horror-themed bakery.
Fine Dining in Nearby Scottsdale-Phoenix
Chandler Art & Culture
Chandler Center for The Arts
Chandler Center for the Arts plays host to a variety of performing arts, music performances in addition to museums, gallery exhibitions, public art, festivals, and more. It's also home to 2 extensive art galleries: Gallery at CCA and Vision Gallery. Located across from Chandler Fashion Center mall, The Chandler Museum features rotating national and regional exhibits and serves as an archive center for Chandler's history and cultural heritage. On Saturdays, the museum offers free family programming with hands-on activities for children. The Eddie Basha Collection, housed in the Zelma Basha Salmeri Gallery in Chandler is one of the largest private collections of contemporary Western American and American Indian art in the world. The free corporate gallery features more than 3,000 pieces of art in a wide array of mediums including Apache and Pima basketry, Navajo and Zuni jewelry, bronze, wood, and natural stone sculptures, Hopi kachinas, acrylics, oil paintings, watercolors, charcoal drawings, and more.
The Gila River Indian Community's Huhugam Heritage Center is the nation's finest tribal facility for the preservation and display of important cultural artifacts and art. The museum displays these materials to the public, and periodic traveling art and history shows. The Arizona Railway Museum is dedicated to showcasing the history and heritage of the railroads of Arizona and the Southwest. The outdoor, open-air museum features a re-creation of the Chandler train depot and several restored train cars from various time periods in addition to the original rail company china and glass. You won't want to miss the annual Free Summer Concert Series on Friday nights at the Chandler Center for the Arts - sponsored by Intel. All in-person seats are free of charge with general seating on a first-come, first-served basis. Doors open one hour before showtime. While enjoying the Friday evening concerts, attendees can cool off with a soda, wine, beer, or the evening's drink special.
Chandler Parks & Outdoor Recreation
Desert Breeze Park in Chandler
Known for its outstanding park system and recreational facilities, Chandler is committed to providing meaningful recreational activities for its community. Chandler has over 60 parks, from larger regional facilities, community parks to smaller neighborhood parks. Whether you are looking for tennis lessons for the entire family, free community events and festivals, youth sports, or classes for adults and seniors, Chandler has it all. The proximity to the Sonoran Desert offers adventures like climbing, hiking, and exploring regional wildlife.
Some of the most notable Chandler parks:
Best Hiking Trails in Nearby Scottsdale
Nearby Scottsdale has 103 great hiking trails, running trails, and mountain biking trails. Some of the best trails can be found around Lost Dutchman State Park or Desert Foothills Park. You'll also find some great local park options like Echo Canyon Recreation Area or Phoenix Mountain Preserve. There are 59 moderate trails in Scottsdale ranging from 1.9 to 52.2 miles and from 1,686 to 5,209 feet above sea level.
Some of the best hiking/biking/equestrian trails in the Scottsdale area:
Camelback Mountain via Echo Canyon Trail - is a 2.5 mile heavily trafficked out-and-back trail and is rated as difficult. The trail offers several activity options and is accessible year-round.
Pinnacle Peak Trail - is a 4-mile heavily trafficked out-and-back trail and is rated as moderate. The trail offers several activity options and is accessible year-round.
Gateway Loop Trail - is a 4.2-mile heavily trafficked loop trail and is rated as moderate. The trail is primarily used for hiking and mountain biking and is accessible year-round. Dogs are also able to use this trail but must be kept on a leash.
Blue Wash Trail - is a 2.8-mile heavily trafficked out-and-back trail that features a waterfall and is rated as moderate. The trail is primarily used for hiking and horses. Dogs are also able to use this trail but must be kept on a leash.
Lost Dog Wash Trail to Ringtail Trail Loop - is a 4.4-mile heavily trafficked loop trail that features beautiful wildflowers and is rated as moderate. The trail offers many activity options and is accessible year-round. Dogs are also able to use this trail but must be kept on a leash.
Inspiration Point - is a 5.7-mile out-and-back trail that offers scenic views and is rated as moderate. The trail is primarily used for hiking and running. Dogs are also able to use this trail but must be kept on a leash.
Chandler Golf
San Marcos Golf Course at Crowne Plaza Phoenix Chandler Golf Resort
Chandler has some of the best golf clubs in the valley, including the stunning Ocotillo Golf Club and the historic San Marcos Golf Resort. Other popular courses in Chander include Ironwood Golf Club, Bear Creek Golf Complex, Springfield Golf Resort, Sunbird Golf Club, and Lone Tree Golf Club, with nearly 200 additional golf courses in the Valley to choose from.
Some of the highest-rated golf clubs in nearby Scottsdale include We-Ko-Pa Golf Club, Troon North, TPC Scottsdale, Talking Stick, The Boulders Golf Club, Grayhawk Golf Club, Quintero Golf Club, Sunridge Canyon Golf Club, and Ak-Chin Southern Dunes Golf Club
Phoenix Metro Area Professional Sports
The Phoenix metro area is a sports fan's dream, where you can cheer on the NFL's Arizona Cardinals, the NBA's Phoenix Suns, the MLB's Arizona Diamondbacks, or the NHL's Arizona Coyotes. WNBA fans can see the Phoenix Mercury, and if indoor football is your thing, catch the Arena Football League's Arizona Rattlers. Soccer fans support the United Soccer League's Phoenix Rising FC. The area also hosts the Fiesta Bowl, the PGA's Waste Management Phoenix Open, and NASCAR events. In March, baseball fans can catch some of their favorite stars at Cactus League Spring Training where 15 teams train and play in different stadiums throughout the Valley.
Transportation
Valley Metro operates a daily bus service with an extensive list of routes traveling throughout the Phoenix metro area. Several of the Chandler routes make connections to the METRO light rail traveling in Phoenix, Tempe, and Mesa. Route maps, bus & light rail service schedules are available at ValleyMetro.org, or by contacting their customer service at (602) 253-5000. Main thoroughfares include Arizona Avenue, also known as State Route 87, which runs north-south through Chandler and connects to Mesa in the north and I-10 south of the city. Commonwealth Avenue, also known as State Route 202, runs east-west. Taking 202 west will connect you to I-10 and then either north to Phoenix or south to Tucson.
The Chandler Municipal Airport is a two-runway general aviation facility located in the heart of the city, south of Loop 202. The Stellar Airpark is a privately owned airport that is open to the public, located in western Chandler. The nearest commercial airport is Phoenix-Mesa Gateway Airport located about 10 miles to the east in South Mesa. Phoenix Sky Harbor International Airport is about a 20-mile drive from downtown Chandler for international and regional travel.
Partner With The Best Chandler REALTOR® - Cathy Carter
Whether you are interested in Chandler AZ real estate with pool, or it's time to list your current property, Cathy Carter offers the kind of knowledge, skills, dedication, and personalized service you need. Known for her warm and friendly personality, Cathy's personal approach to the real estate process allows her to connect with her clients and uncover the perfect home in the right neighborhood. A competent negotiator, Cathy will use her finely honed skills and experience to get you the best deal on your new home. If you are looking to sell, Cathy is committed to getting your Chandler home sold quickly for top dollar.
As your agent, Cathy will protect your best interests, advocate for you, negotiate on your behalf, and be your trusted guide and advisor every step of the way! For more information about buying or selling Chandler real estate, please give Cathy a call at (480) 459‑8488 today or send her an email.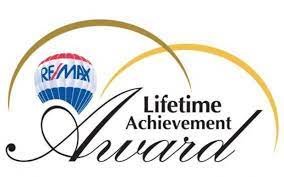 Email or Call: 480‑459‑8488 or her entire professional career, Cathy Carter has been dedicated to serving the people of East Valley. She began her career in new construction home sales and quickly expanded into every sector of the Chandler real estate industry. Today, after years of networking with the most reliable professionals in the local community and focusing on professional development, Cathy Carter is considered to be the top Realtor in East Valley. Most recently, she received the RE/MAX Lifetime Achievement award, which is the second-highest national award given to RE/MAX real estate agents.
RE/MAX Cathy Carter Real Estate & Luxury Homes
Professional REALTOR®
RE/MAX Alliance Group
725 W. Elliot Rd., Suite 111
Gilbert, AZ. 85233
Email or Call: 480‑459‑8488
Toll-Free: 800-519-5578
CATHY CARTER
SEARCH FOR YOUR DREAM HOME TODAY!! CLICK HERE
LEAVE A REPLY ON FACEBOOK
480-459-8488 DIRECT
Posted by Cathy Carter on
Tags