How Often Are You in Contact with Your Chandler REALTOR?
Posted by Cathy Carter on Saturday, May 11th, 2019 at 4:26pm.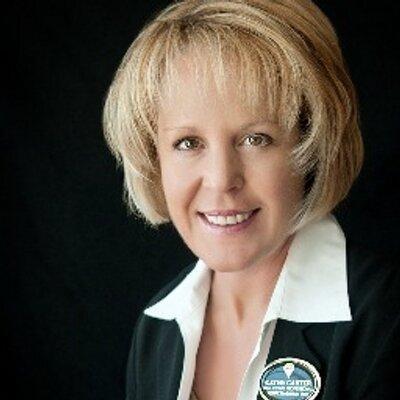 Cathy Carter - The Best Chandler REALTOR® You will Find
How often are you in contact with your Chandler REALTOR®? If you've hired a local agent to help you with the purchase of a new home in Chandler or help you sell your existing property, you may be wondering how often you should be in contact with your Chandler REALTOR®. Obviously, when you don't hear from them for what you consider to be a reasonable amount of time, you want to be sure they're still there working for you. How often then, should your Chandler real estate agent contact you or you contact them? Successful agents like Cathy Carter understand the importance of having excellent communication skills and welcomes calls from her clients, regardless of frequency. A real estate agent's job is providing a service, and that means taking care of their clients' needs and addressing any questions or concerns as they come up.
Establish Plans For Communication With Your Chandler REALTOR®
There really is no set schedule for how often an agent should contact you except that they should always keep you informed of pertinent information related to your home purchase or the sale of your property. However, once you've decided on the agent you wish to engage services with, it's a good idea to set up in advance the parameters for "how often" and "how" you would like to communicate. Whether it's daily or weekly phone updates, an email on an as-needed basis, texts for confirming appointments or short conversations, or voicemail messages -- its best to establish plans for communication with your Chandler REALTOR® from the get-go.
Some agents, when they are busy or out in the field, don't answer their cell phones and only return calls once or twice a day. If that doesn't sit well with you, speak with your agent about it or find another one. A top Chander real estate agent like Cathy Carter is always available for her clients and never leaves her phone unanswered!
Reasons to Call Your Chandler Real Estate Agent
There are a lot of moving parts to real estate and If something is concerning you, no question you ask is a time waster or unreasonable. Real estate related topics a homebuyer or seller might have questions about and want to discuss with their agent include such things as property information, home prices, home buying or home selling steps, finding a mortgage or paying off a mortgage, home inspections, purchase offer presentation, counteroffer preparation, offer negotiation, comparable sales, repair requests, seller disclosures, closing process, and the list goes on. A good agent will welcome your call, and if they don't have an answer for you right away, they will get back to you in a timely manner.
When Your Chandler REALTOR® Is Most Likely to Contact You
Whether you're a buyer or a seller, you can expect your Chandler REALTOR® to call you for situations such as when they've found you the perfect home in the right neighborhood; for scheduling a private viewing on a potential home; making an offer on a home; permission to have an open house at your home or give you feedback about the open house; a buyer wants to view your home or come back and see it again; an offer has been made on your home or your counteroffer has been approved/rejected; a prospective buyer has made an offer on a different home; a home inspection/photographer appointment is pending; a change is needed in your listing, or for any other pertinent information needed or that becomes available when buying or selling Chandler real estate.
If you go several days or even weeks without hearing from your agent, you can certainly reach out to them, but that won't necessarily change the fact that they have no news for you. Keep in mind that your agent's primary work is behind the scenes such as attending other open houses and networking with other agents and brokers to spread the word about your Chandler home for sale. The wheels might be turning even though you might not be able to see all that's truly going on.
The bottom line is that home buying and selling should not be a painful or stressful experience, nor should any buyer or seller ever worry about calling an agent if they have questions or concerns. Your agent's job is to keep the lines of communication open as they protect your interests, advocate for you, and handle the complexities of the real estate transaction for the best possible outcome.
Partner with The Best Chandler REALTOR® - Cathy Carter
Serving the local community for over two decades, Cathy Carter is a luxury home specialist and a highly-skilled Chandler REALTOR® with extensive market knowledge. Whether you're are looking to invest in Chandler real estate or it's time to sell your current home, experience matters most in a changing market. Along with her professional and friendly team, Cathy provides the kind of knowledge, skills, commitment, and personalized assistance you need and deserve.
For sellers, your agent should know how to act swiftly and decisively to get you the highest price on your property. Cathy incorporates the most effective and cutting-edge approaches for marketing your home, which includes featuring it on her highly-trafficked websites. By getting your property in front of as many qualified buyers as possible, Cathy will get your home SOLD and get you the best market price in the least amount of time possible.
For buyers, Cathy can provide you with all the resources and information you need about Chandler real estate such as the different neighborhoods and communities, the types of homes and features offered, the top builders in the region, HOAs, nearby schools, area amenities, and so much more. Cathy would love to meet with you to discuss the type of home you have in mind and help you explore your options for making the best home purchase decision.
Cathy's genuine and caring approach to the real estate process allows her to connect with her clients on a more personal level which allows her to find the right home for them. For out-of-town buyers, Cathy is also a relocation expert and will make sure the details of your home purchase and move to Chandler are handled professionally and with care. By partnering with Cathy, you'll have an expert on your side who will listen to your needs and concerns and guide you throughout the home buying or selling process.
Please give Cathy Carter a call today at 480-459-8488, or fill out the online contact form, and she will be more than happy to answer any questions you may have about buying or selling Chandler real estate.

CATHY CARTER
ABR, CRS, CDPE
2450 S. Arizona Ave, Suite 1
Chandler, Arizona 85286
Cell: 480-459-8488
Toll-Free: 800-519-5578
Leave A Reply On Facebook
Post by Cathy Carter
Cathy has been in the Real Estate industry for over two and a half decades in the Arizona market. She has the ability and confidence along with continued education that is necessary to succeed in this ever-changing market. Cathy specializes in difficult to move properties in the Chandler Area. Quick to respond to all tasks required. Equator Certified Platinum for Bank owned homes and Short Sales as well.
Leave a Comment