Things You Need To Know About Chandler - Call Realtor Cathy Carter
Posted by Cathy Carter on Saturday, January 13th, 2018 at 1:10pm.
Things You Need To Know About Chandler - Call Realtor Cathy Carter
Whether you are coming from another state or looking to move from another part of the metro Phoenix area, the city of Chandler is an excellent place to work, raise a family, retire, and enjoy your life. Bordered to the north and west by Tempe, to the north by Mesa, to the west by Phoenix, to the south by the Gila River Indian Community, and to the east by Gilbert, Chandler boasts as strong technology base (Intel, Orbital ADK, Microchip Technology, NXP, PayPal, and others) and excellent schools, providing the foundation for a comfortable lifestyle for individuals and families alike.
CATHY CARTER, LICENSED REALTOR® & Relocation Specialist - SERVING Chandler and the Southeast Valley - CALL TODAY! 480.459.8488
Quality services, a diverse assortment of activities and events, and a commitment to building neighborhoods are just some of the reasons why Chandler happens to one of the most desirable cities in the Southwest to live. Downtown Chandler has seen a ton of renovations over recent years including a new City Hall Complex along with pedestrian walkways, bike paths, and much more. The area has become an exciting hub of activity, home to festivals and parades throughout the year, and on weekends, Downtown Chandler is a happening place to be.
When it comes to arts and culture, the Chandler Center for the Arts boasts the Vision Art Gallery, a non-profit art gallery managed by the Chandler Cultural Foundation, as well as a 1,500-seat performing arts theater, which is home to Chandler Symphony Orchestra. Widely renowned for excellence in collaborative programming, the Center presents innovative, relevant and diverse cultural experiences for the entire community.
Among the many benefits of living in Chandler are the city's award-winning school districts and top performing schools. You can also find charter schools and institutions of higher learning within or in close proximity. Most of the city of Chandler is served by the highly acclaimed, A-rated Chandler Unified School District (CUSD), which serves more than 44,500 students (grades K-12) and encompasses 80 square miles, though not all of Chandler. Check out this article for more information about Chandler school districts and schools.
Residents of Chandler enjoy a myriad of parks, and sports and recreational opportunities including community centers, aquatic centers and much more. And when it comes to kids and kids at heart, the city has made "play" and physical activity a public priority, earning the distinction as a Playful City USA for 10 consecutive years. Chandler boasts more than 60 parks and recreation facilities including the Tumbleweed Recreation Center, Tumbleweed Tennis Center, Veterans Oasis Park & Wetlands, Paseo Vista Recreation Area, dog parks, the Hummingbird Habitat at Desert Breeze Park, and several aquatic facilities, just to name a few!
Golf enthusiasts have it made in Chandler and enjoy some of the best golf courses and golf values in Arizona. Chandler golf courses (daily-fee) include Bear Creek Golf Complex, Lone Tree Golf Club, Ocotillo Golf Club, and San Marcos Golf Resort. Golf Courses in surrounding communities within a 20-mile radius include Ahwatukee Country Club, The Foothills Golf Club, Whirlwind Golf Club at Wild Horse Pass, Kokopelli Golf Course, Western Skies Golf Club, and Dobson Ranch Golf Course. If you like the idea of living within a golf course community, Cathy Carter, licensed REALTOR is familiar with all the best golf course communities in the Chandler area and is the first to know when new golf course homes come on the market. For a comprehensive overview of golf courses and golf communities in the Chandler area, click here.
Chandler residents have no problem getting from here to there in town and in the surrounding area. Chandler is served by three main highways: Loop 202, Loop 101, and Interstate 10. Loop 202 cuts through the midsection of the city, Loop 101 divides West Chandler from the rest of the city, and the I-10 borders Chandler on the west, with Ahwatukee (Phoenix's southernmost neighborhood) just on the other side. Residents also have the convenience of having two major airports in close proximity. The Phoenix-Mesa Gateway Airport is located about 10 miles to the east of downtown Chandler and the Phoenix Sky Harbor International Airport is about a 20-mile drive from downtown.
If you are looking for a vibrant community of warm and friendly people along with a stable economic base, great schools for your kids, and plenty of opportunities to play and enjoy life, the city of Chandler is a great place to call home. Go Chandler!
CATHY CARTER, LICENSED REALTOR® & Relocation Specialist - SERVING Chandler and the Southeast Valley - CALL TODAY! 480.459.8488
When you are ready to purchase a home in Chandler, you will want to find a Chandler real estate agent with exceptional market knowledge and the dependability to lead you through your entire real estate transaction. Cathy Carter is an award-winning REALTOR® who knows the City of Chandler and its surrounding area exceptionally well. As a highly trained Relocation Specialist, Cathy has unmatched real estate market-knowledge, is highly informed about the community, its services and the local economy and businesses. Most importantly, Cathy goes beyond what is expected to ensure her client's satisfaction!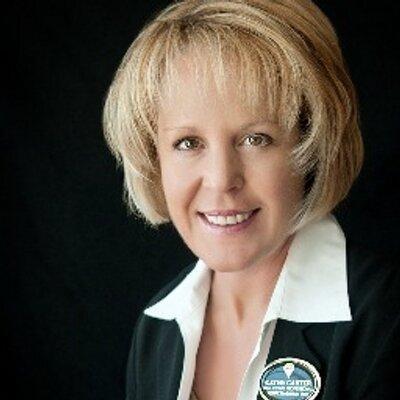 "I am waiting to hear how I can help you find your new home. I care and I am accessible. My phone never goes unanswered! Find out how I can help you with your home purchase. Don't keep me in suspense - call today!" ~ Cathy
Please give Cathy Carter, Licensed REALTOR® a call today at 480-459-8488, or fill out the online contact form, and she will be more than happy to answer any questions you may have!
CATHY CARTER, REALTORa
ABR, CRS, CDPE
2450 S. Arizona Ave, Suite 1
Chandler, Arizona 85286
Cell: 480-459-8488
Toll-Free: 800-519-5578
Leave a Comment