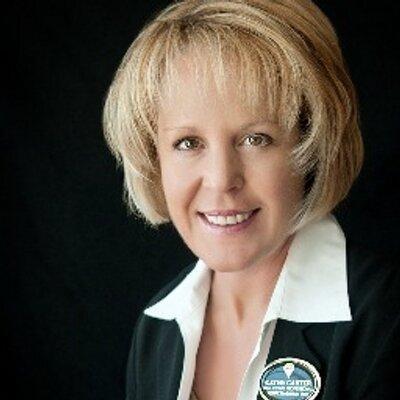 If you are thinking about selling your Chandler AZ home without an experienced Chandler AZ real estate agent by your side, you might want to reconsider. There is no law in Arizona that says you must hire a Chandler AZ real estate agent when selling your home. However, whether you are new to the real estate game or you have bought and sold a home before, there are many details involved in the process that you need to consider. For some, selling a home on your own can seem like an exciting challenge to take on, but there are a number of reasons why it can actually be wiser, and even more cost-effective in the long run to hire an experienced Chandler AZ real estate agent instead.
"Fizzbo"
Selling a house without an agent is called a FSBO - pronounced "fizzbo," a.k.a., For Sale By Owner. And people who attempt "fizzbo" usually develop a "newfound appreciation" for how real estate agents earn their commission. Why? Because selling a home in Chandler AZ, or anywhere else for that matter, requires more than just putting a "For Sale" sign out front. It actually involves many steps. There's advertising to plan and implement, open houses and private showings to coordinate, purchase offers to negotiate, contract contingencies to handle, an assortment of complex paperwork to fill out, and the list goes on ... Even for the most seasoned home seller, the details involved with selling a home can be downright overwhelming and overly time-consuming at best.
Pricing Your Home Right is a Biggy
It's entirely possible for a home seller to look at the MLS listings and determine a price range for their home, but the right real estate agent will have a wealth knowledge to draw from. An experienced Chandler AZ real estate agent will be familiar with the nuances of the local Chandler real estate market and how to accurately price homes in the area based on those specifics. Priced too high and you run the risk of your home languishing on the market and becoming a stale listing. After 21 days, demand and interest fade. You also don't want to cheat yourself with a price that's lower than your home's worth. Price your home too low and you stand to lose money on the sale. With the help of a qualified Chandler real estate agent, both of these outcomes can be easily avoided. A good agent will be able to determine the right price for your home to get it sold quickly and for the highest price!
Comparative Market Analysis (CMA) - Why You Need One
One of the first steps in selling your Chandler AZ home should be to have a comparable market analysis (CMA) or home evaluation performed by an experienced Chandler AZ real estate agent. A CMA will help determine the most appropriate price for your home while taking into consideration local market conditions, prices for similar homes nearby that have sold in the last month or two, prices for homes for sale in Chandler AZ currently on the market, average difference between list prices and sale prices on similar homes that have already sold, listings that expired, prices of pending sales, and other criteria you may not even consider.
Selling a Home Takes Time & Energy
While it's true that a real estate agent will get a certain percentage of the price of your home for helping you sell it, in the form of a commission, you on the other hand won't get a dime for all the legwork and time you've put in if you try and sell it alone. It's easy to "underestimate" how much time is involved with the marketing of a home, arranging open houses, dealing effectively with all of the negotiating, and so forth. Chances are that what you thought would save you money by going it alone, gets eaten up in the amount of time and energy you've had to invest in the process. It's also hard to put a price tag on the "peace of mind," that comes with knowing that everything is getting taken care of without a hitch. Most people soon find out the hard way that "FSBO is a demanding, full-time job!"
The Closing Details
So, you've determined the price of your home and you've received an offer, which can feel like quite the accomplishment to know that you've taken the right steps to get to this point. However, what happens "after you receive an offer" is one of the most important parts of selling your Chandler AZ home, and where the expertise of a professional Chandler AZ real estate agent is indispensable. A reputable agent will be able to guide you through counteroffers and negotiate to get the very best deal on the table. Having an agent by your side who has waded through the waters countless times before can make the negotiation process that much easier, and a win-win for all parties concerned.
The Takeaway
Although selling your Chandler AZ home on your own may seem like a money-saving opportunity, the right Chandler real estate agent will be able to navigate the market, do the legwork for you and can even save you money in the long run. If you're considering selling your Chandler AZ home, please give Cathey Carter, your premier Chandler, and East Valley AZ real estate specialist, a call today!
CATHY CARTER, LICENSED REALTOR® – SERVING Mesa, CHANDLER, GILBERT, AND THE SURROUNDING EAST VALLEY - CALL TODAY! 480.459.8488
Whether you're searching for your "dream home" or planning on selling your existing home, Cathy Carter, licensed REALTOR®, can help! Along with her professional, friendly team, Cathy offers two decades of experience assisting home buyers and sellers achieve their real estate goals. A highly-regarded East Valley real estate agent, Cathy knows the local market like the back of her hand! She cares about your goals, wants to help you accomplish them, and has the professional expertise and skills necessary to facilitate a smooth transaction.

Please give Cathy Carter, Licensed REALTOR® a call at 480-459-8488, or fill out the online contact form, and she will be more than happy to answer any questions you may have!

CATHY CARTER, REALTOR
ABR, CRS, CDPE
2450 S. Arizona Ave, Suite 1
Chandler, Arizona 85286
Cell: 480-459-8488
Toll-Free: 800-519-5578

Posted by Cathy Carter on
Tags