Top Traits of a Successful Gilbert Real Estate Agent
Posted by Cathy Carter on Saturday, March 31st, 2018 at 5:27pm.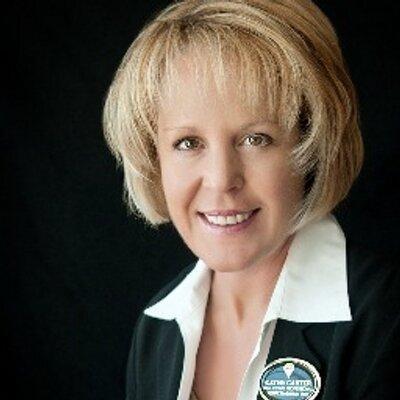 Gilbert Real Estate Agent, Cathy Carter
Top Traits of a Successful Gilbert Real Estate Agent. Whether you are buying a new home in Gilbert or selling your existing home, there's a lot of moving parts to a real estate transaction and a lot at stake. That is why it's so important to work with an experienced Gilbert real estate agent that knows the local market and that possesses specific qualities and traits that successful real estate professionals share.
Below is a list of the top traits of successful real estate agents and what to look for:
In-depth Local Market knowledge
As a buyer or seller, you want to work with an agent that is keenly familiar with the local Gilbert market -- preferably someone who has lived in the area for years. Someone new in town or who has never sold a home in a particular part of town is in many ways a beginner, even if they have been working in the real estate industry for years. An experienced local agent will understand the particular ins and outs of the local market. They will have experience during times of economic boom, decline and stability and will know how to take action and respond accordingly. Their expertise will save you time and money and help you make the best real estate choices.
Responsive, Transparent & Organized
A successful Gilbert real estate agent possesses efficient project management skills. They make the needs of their clients a priority and understand that frequent and open communication is essential to each and every transaction. They have a solid reputation and a proven track record and can provide excellent references from past clients. They are organized with attention to detail, return client calls promptly and make every appointment on time. They are able to effectively manage all phases of the home buying or selling process such as keeping track of appointments, securing open houses, arranging meetings, showings, and inspections, and offer any additional real estate services you may require before closing and beyond.
Expert Negotiation Skills
When buying or selling a home in Gilbert, you want an agent with expert negotiation skills so that the process goes smoothly and that all parties are satisfied. The last thing you want is to find the home of your dreams or find the perfect buyer, only to lose it all due to poor negotiation skills. As a client, you want to work with an agent who will get you the best deal possible without making anyone feel like they've been cheated. With a qualified Gilbert real estate agent, everybody wins. A successful real estate agent will also be able to provide testimonials from previous clients stating that the negotiation process went well.
Hardworking
Successful real estate agents receive genuine satisfaction from helping their clients find the perfect home or sell their property at the optimal price. They are extremely self-motivated and hardworking, entrepreneurial - type individuals. They go the extra mile and do whatever it takes to help their clients achieve their real estate goals. They will appear tireless and will work on getting you into the ideal home or on the sale of your home as if it was the most important thing in their life!
Well-connected & Respected
A successful Gilbert real estate agent is well-connected with a vast network including other real estate agents and brokers, potential buyers and sellers, and other professionals in the real estate industry, such as appraisers, home inspectors, and mortgage loan officers. They are highly-regarded by other agents and industry professionals and are willing to work with other agents to find you the perfect home or to get your home sold. Successful agents also have positive working relationships with the builders in the area and are always the first to know when new listings hit the market, sometimes before.
Technology Savvy
Successful agents are technology savvy. They are up-to-date on the latest marketing trends as well as the local real estate market. As a seller, you want an agent that knows how to maximize the exposure of your home by putting it in front of the greatest number of potential buyers. The Internet is the first place the majority of home buyers begin their home search and a qualified agent will place your property on all the key real estate websites. In addition, a successful agent will have their own highly-trafficked real estate website that will include a featured listing of your home. As a buyer, a professional real estate agent will have access to up to the minute MLS listings to locate the ideal home that meets your needs and secure an offer. With the use of technology, successful real estate agents stay ahead of market trends and are able to offer informed opinions and sound advice.
Why Work With Top Gilbert Real Estate Agent, Cathy Carter?
For over 20 years, top Gilbert Real Estate Agent, Cathy Carter has been helping her clients buy and sell homes in Gilbert and the surrounding area -- giving her the insight and knowledge that not many other agents have. Known for her warm and friendly demeanor, Cathy takes the time to get to know her clients, which allows her to uncover the ideal homes in Gilbert for sale and the neighborhoods that are the best match. When you hire Cathy, she is working for you and only you. She is there to protect your interests and advocate for you and will work hard to get you the best results possible. Whether that means selling your home for the highest price possible or negotiating the most favorable deal on a new home you are purchasing, Cathy is 100% fully committed to making it happen!
Cathy is extremely knowledgeable and has the professional expertise necessary to finalize any real estate transaction. A highly-trained real estate professional, Cathy is also a Relocation Specialist and a Certified Distressed Property Expert. Along with her professional team, Cathy offers a wealth of knowledge, experience, and expertise. Contact Cathy today to begin the preparation of listing your home or schedule showings in Gilbert!
Please give top Gilbert Real Estate Agent, Cathy Carter a call today at 480-459-8488, or fill out the online contact form, and she will be more than happy to answer any questions you may have!
CATHY CARTER, REALTOR®
ABR, CRS, CDPE
2450 S. Arizona Ave, Suite 1
Chandler, Arizona 85286
Cell: 480-459-8488
Toll-Free: 800-519-5578
Leave A Reply On Facebook
Leave a Comment