Closing Costs When Buying a Home in Chandler AZ - REALTOR Cathy Carter
Posted by Cathy Carter on Sunday, January 14th, 2018 at 10:22am.
Closing Costs When Buying a Home in Chandler AZ - REALTOR Cathy Carter: If you are considering buying a home in Chandler or in the Southeast Valley, it is important to know what closing costs are and what costs to expect at closing or settlement. Closing costs are expenses over and above the price of the property in a real estate transaction. The most common closing cost is the down payment. In addition to making the down payment, there are other costs and fees associated with your home purchase.
CATHY CARTER, LICENSED REALTOR® SERVING Chandler and the Southeast Valley - CALL TODAY! 480.459.8488
Closing costs will include items such as loan origination fees, discount points, title searches, title insurance, taxes, appraisal fees, deed-recording fees, credit report charges, and others. There are basically two types of closing costs: non-recurring costs and recurring costs. Non-recurring costs are items that you pay once and don't have to think about again. Recurring closing costs are items you pay over the course of homeownership, such as property tax and homeowners' insurance. Closing costs occur when the title of a property is transferred from the seller to the buyer at the closing of a real estate transaction and may be paid by either party.
Closing costs can vary significantly, based on the property you buy, where you live and the type of loan you choose. Arizona closing costs can vary across the state and by lenders. Homebuyers can typically expect to pay between 2 and 5% of their home's sale price in closing costs, and lenders are required by law to provide a good faith estimate that discloses the closing costs on the property. Lenders will typically provide this estimate within three days of receipt of a loan application.
Closing Costs to Expect When Buying a Chandler AZ Home
Appraisal Fee: Pays the appraisal company to verify that the value of the home is worth at least the sales price and is reasonable based on recent sales of comparable homes.
Loan Origination Fee: An upfront fee charged by a lender for processing a new loan application, used as compensation for putting the loan in place, The fee is generally between 0.5 and 1%.
Tax Service Fee: Used to ensure that mortgagors pay their property taxes. Typically paid by the buyer at the time the home is purchased, the lender then passes this sum on to a tax service agency.
Closing or Settlement Fee: Covers the legal aspects of closing escrow, which is typically handled by the title company.
Title Insurance: Buyers are required to purchase title insurance to protect the lender against title defects. Sellers are required to buy title insurance for the buyer to ensure they have clear title to the property upon closing.
Home Inspection: In Arizona, If the buyer wants the home inspected, it is the buyer's responsibility to cover the cost, which can be paid as part of the closing costs. Some lenders may require a pest inspection if any issues arise from the home appraisal.
Survey: Some lenders will require a survey company to verify property and building lines.
In Arizona, the seller is required to pay half of the escrow fees as well as the sales commission, property taxes owed, and a home warranty, if applicable. In addition, the seller must purchase title insurance on the buyer. Three days before closing, the lender should provide a closing disclosure statement of all closing fees.
Closing or settlement is the final step in a Chandler AZ real estate transaction. The closing date is set during the negotiation phase and usually takes place several weeks after a formal offer has been accepted. At closing, the buyer presents a cashier's check that covers the down payment and settlement costs. After signing all of the documents at closing, the check is presented for the settlement costs by the buyer, who then receives the keys to their new home.
CATHY CARTER, LICENSED REALTOR® SERVING Chandler and the Southeast Valley - CALL TODAY! 480.459.8488
When you are ready to purchase a home in the Chandler area, you will want to find an agent with exceptional market knowledge and the dependability to lead you through your entire real estate transaction. Cathy Carter is an award-winning REALTOR® who knows the City of Chandler and its surrounding area exceptionally well. Cathy has unmatched real estate market-knowledge and goes beyond what is expected to ensure her client's satisfaction!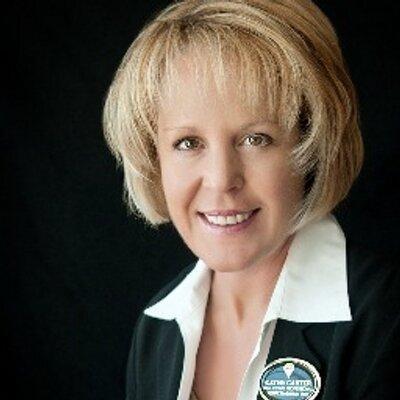 "I am waiting to hear how I can help you find your new home. I care and I am accessible. My phone never goes unanswered! Find out how I can help you with your home purchase. Don't keep me in suspense - call today!" ~ Cathy
Please give Cathy Carter, Licensed REALTOR® a call today at 480-459-8488, or fill out the online contact form, and she will be more than happy to answer any questions you may have!
CATHY CARTER, REALTORa
ABR, CRS, CDPE
2450 S. Arizona Ave, Suite 1
Chandler, Arizona 85286
Cell: 480-459-8488
Toll-Free: 800-519-5578
Leave a Comment