Why You Need An Agent for New Homes for Sale in Chandler
Posted by Cathy Carter on Sunday, February 25th, 2018 at 4:12pm.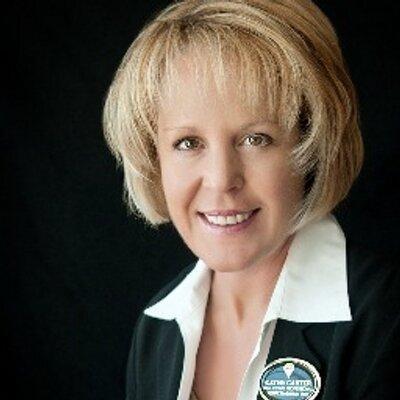 If you in the market to buy one of the new homes for sale in Chandler, you'll first need to find a qualified real estate agent in Chandler to represent you and accompany you -- before you begin looking at model homes or visit a new home community/builder's office. Typically, builders' model homes are staffed by agents who work directly for and represent the builder. As a buyer, you also need an agent who represents YOUR best interests. Some builders will even refuse to work with your agent if he or she does not accompany you on your first visit. The reason behind all this is clear once you understand the dynamic between agents and sellers. First of all, builders like to know how much commission they will be paying on a sale upfront as this can sometimes affect their pricing strategies. Likewise, many builders have specific rules about how much commission they are willing to pay and they want to be able to discuss these rules with the agent before any deals are made.
Why You Need an Agent For New Homes for Sale in Chandler
Some new home buyers are under the misconception that if they choose not to use a real estate agent in Chandler for their new-home purchase, the builder will reduce the price of the home by the amount of the commission they would have otherwise paid to the buyers' agent. However, this is rarely the case as builders will seldom reduce their prices for not paying a commission because it sets the comparison price for future home sales in that community. Buyers will find that an experienced real estate agent in Chandler can provide value that surpasses the amount of money they could hope to save by eliminating a possible commission. Not to mention, a REALTOR® working on your behalf costs you absolutely nothing as their commission is paid by the new-home seller/builder. A real estate agent is there to advise you for FREE and has a responsibility and a duty to get you the best deal, the most favorable terms, and look out for your best interests. Without the representation of an experienced real estate agent in Chandler, you are at a severe disadvantage in contracts and negotiating with some new-home sellers.
Why You Need the Best Real Estate Agent in Chandler - Cathy Carter
When purchasing one of the new homes for sale in Chandler, you want the very best real estate agent in Chandler representing you. Cathy Carter has over two decades of experience helping her clients buy homes in Chandler and the surrounding area. She has spent years cultivating positive working relationships with the local builders in the region and is extremely knowledgeable when it comes to the process of buying new construction. A licensed real estate agent in Chandler, Cathy is able to provide informed advice about all phases of the real estate transaction. Without representation by an experienced agent such as Cathy, the builder or builder's agent is sitting in the driver seat and able to control negotiation. Buyers who partner with Cathy have someone on their side with the necessary experience working with builders as well have her exemplary negotiating skills put to use on their behalf. Cathy is keenly familiar with the Chandler area, the reputation of the builders in the area and the local real estate market. Work with Cathy for unmatched expertise. She will ensure that you have all of the information you need to make the right decisions and get the best price on your new home purchase!
Please give REALTOR® Cathy Carter a call today at 480-459-8488 or fill out the online contact form, and she will be more than happy to answer any questions you may have!
CATHY CARTER, REALTOR®
ABR, CRS, CDPE
2450 S. Arizona Ave, Suite 1
Chandler, Arizona 85286
Cell: 480-459-8488
Toll-Free: 800-519-5578
Leave A Reply On Facebook
Leave a Comment