Chandler Homes for Sale
Discover Chandler real estate listings below & read more about living in this world-class community!
Chandler Homes For Sale
Chandler Homes for Sale
What makes Chandler homes for sale o popular? Chandler is not a new community within the greater Phoenix area, but since its founding in 1912, it has seen tremendous growth, becoming one of the nations' fastest growing communities. This diverse and affluent community has much to offer its residents, and Chandler real estate is in high demand as a result. As you learn more about this community and its benefits, you will want to learn a little more about its real estate options as well. Here are some facts about the Chandler real estate market that Chandler Realtors would want you to know.
With its recent growth, Chandler has seen a number of new developments popping up, as developers are taking advantage of the growing demand for homes here. This influx of real estate has made it one of the most desirable communities in the area, and people are starting to notice the quality of the homes in Chandler. In fact, many are making the move to this community specifically for its real estate options.
As you enter into the competitive market for Chandler real estate, take some time to get to know the market. Before you delve into a Chandler MLS search, know what your goals are and what professionals will help you reach them. Here is some more information about the local markets and real estate options, as well as tips to find the right real estate professionals who can help you reach your goals and find the perfect homes for sale in Chandler.
About Real Estate in Chandler
For those in the market for Chandler real estate, the varied number of properties in unique neighborhoods is one of the benefits of choosing this community. In Chandler, buyers will find everything from cozy condos to sprawling estates, all within the confines of the city. Whether you're shopping for a flat in downtown Chandler, a single-family residence overlooking a lake or a golf course, or a cozy starter home convenient to your place of employment, the Chandler real estate market will have something to fit your needs.
Most property for sale in Chandler is found within master planned communities with features like community pools, security, golf courses and playgrounds. Some of these communities, like the communities of Ocotillo, are so large that they even have their own shopping centers, creating the feel of a town within the larger city. This variety means Chandler offers something for most budgets and buyers, and the homes here are known for exceptional quality and style.
The real estate market in Chandler has been relatively stable over the last year, with the average list price steadily rising to a comfortable $360,000. The inventory is also dropping, which points to a healthy market where people are comfortable buying homes. This is good news for buyers, who are seeing much interest in their available properties. Chandler Realtors are encouraging buyers to move quickly when they find properties they like, because homes are selling in less than 50 days on average.
How to Find the Best Homes for Sale in Chandler
Finding property for sale in Chandler is not hard, but finding the best homes for your specific need, and moving on them quickly enough, can be a challenge. A Chandler MLS search will return hundreds of properties for sale, and weeding through these to find the right one for your needs can feel overwhelming. Also, because of the popularity of the Chandler real estate market, some of the top homes have offers on them almost before they hit the market, so you will need to be poised to move quickly on a home that is of interest to you. The key to making your search as stress-free as possible is partnering with one of the top Chandler realtors.
As you look for the option among the many Chandler realtors who are available to help you in your search, start by finding one who has local knowledge. Someone who lives and works in Chandler is going to be a welcome asset to your search. Then, look for one who has strong negotiation skills and a lengthy list of successful closings. The more experienced and knowledgeable the agent is, the easier your search for homes for sale in Chandler will be.
Why You Should Live in Chandler
Ask anyone who owns homes in Chandler what drew them to the community, and you're likely to get a very different answer. Some are drawn to Chandler because of the strong schools. Several excellent districts serve the community of Chandler, and residents can also find private schools and charter schools within the community. For others, the excellent economic opportunities in Chandler are the main draw. Many companies have their headquarters in Chandler, providing jobs and economic benefit to the community. Still others are drawn by the history and ambiance of the community. Chandler is a beautiful town with historic sites, natural beauty and carefully preserved architecture throughout.
Of course, for some, the property for sale in Chandler is the biggest draw. Beautiful luxury homes in a decidedly suburban environment are a great benefit of choosing a property in this thriving and growing community. No matter what draws you to Chandler, once you purchase one of the many Chandler homes for sale and start settling down, you will find that the city offers everything you need. Comfortable homes, exceptional shopping and entertainment, strong schools and a welcoming community combine to make Chandler stand out among its nearby communities as one of the top places to live in the area.
Are you ready to begin the search for homes in Chandler? Start with the right Chandler realtor. I am Cathy Carter, and I am ready to help you with that search. Give me a call to discuss your needs, and let me go to work to find the ideal home for you among the many beautiful properties for sale in Chandler, starting with a comprehensive Chandler MLS search for properties that will fit your needs. If you are looking for a knowledgeable local real estate agent, I am here to help. As you start the search for Chandler homes for sale, my local knowledge as a resident of the Chandler area and my keen sense of the local real estate market are going to be an essential tool in your search. In addition, I have the negotiation skills you need to effectively negotiate for the purchase of your chosen home. Let me help you make Chandler your new community.

RE/MAX Cathy Carter Real Estate & Luxury Homes
Professional REALTOR
ABR, CRS, CDPE
RE/MAX Solutions
4365 E Pecos Rd #103
Gilbert, AZ. 85295
Email or Call: 480‑459‑8488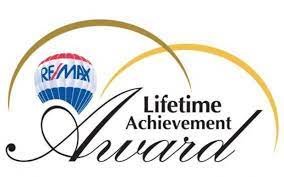 For her entire professional career, Cathy Carter has been dedicated to serving the people of East Valley. She began her career in new construction home sales and quickly expanded into every sector of the Chandler real estate industry. Today, after years of networking with the most reliable professionals in the local community and focusing on professional development, Cathy Carter is considered to be the top Realtor in East Valley. Most recently, she received the RE/MAX Lifetime Achievement award, which is the second-highest national award given to RE/MAX real estate agents.
With www.realestatechandler.com you'll be able to find your dream home in no time. If you have any inquiries about homes for sale, connect with Cathy Carter!

-Work With Cathy Carter For Unmatched Expertise On East Valley Arizona Area Buying & Selling!
---