Chandler Real Estate
There's a reason why Chandler is one of the fastest growing communities in the country and one of the most popular suburbs surrounding Phoenix. It's not only a clean, beautiful community, but it also is a land of opportunity. When people move to Chandler, they quickly discover that this is a community where they can earn a comfortable living, further their career, provide a wonderful home for their family, and connect with their neighbors. Chandler has a population of about 255,000 people, and the city continues to grow and prosper with each passing year.
Whether you are considering a move to Chandler for personal or professional reasons, it's important to have accurate information about the current Chandler real estate market. An experienced, professional Chandler real estate agent can help guide you through the local listings and assist you in discovering and purchasing the right home in this magnificent community.
Discover Chandler real estate listings below & read more about living in this world-class community!
Chandler Homes For Sale
About Chandler Real Estate
The one thing that stands out about the Chandler real estate market is that it boasts luxury homes that consistently increase in value as the years go by. People across the country find that they can find a beautiful home that has all of the features and amenities they want, while also enjoying a worthwhile real estate investment that can improve their overall financial situation.
Currently, the Chandler real estate market can best be described as active, healthy and competitive. Homes for sale in Chandler will not sit on the market for long, as there is an influx of buyers who are interested in moving to Chandler or upgrading their current home within the city. At the same time, buyers are finding that they can get a favorable deal on a luxury home that they may not be able to find in another community. The median sales price of a home in Chandler is about $270,000. The sales price of homes in Chandler has increased significantly in the last several months, even showing growth since this same time last year. The average price per square foot in Chandler has increased by more than 6 percent in the last year, proving that real estate for sale in Chandler is a valuable investment.
The strong economy and the award-winning schools also help boost home values in this community. Chandler may be one of several affluent suburbs that surround Phoenix, but it's one of the only ones where people can live, work and play. It's an all-inclusive community that is welcoming and inviting, which continues to increase the demand for Chandler real estate.
How to Find the Best Homes for Sale in Chandler
In general, you can't go wrong when it comes to buying a home in Chandler. Each corner of the community is filled with amazing developments that offer more than just a great place to live. These luxury home developments and gated communities provide residents with amenities that can't be found in many other neighborhoods throughout Arizona. From community pools to lush walking trails and even residential shopping areas, you're sure to fall in love with the Chandler way of life. However, when it comes to finding the right home for you and your family, you need the assistance of a qualified real estate professional who will be dedicated to helping you through every step of your real estate journey.
Your Chandler real estate agent should be able to help you identify the best neighborhoods in the community, particularly if you are looking for a luxury home. Some of the premier neighborhoods in Chandler include Ocotillo East, Fulton Ranch and Tuscany.
In addition, you need to be sure that you are working with a Chandler real estate agent who is knowledgeable about the current market conditions, and who has connections to industry experts who will provide insider information about possible homes that will be listed. In a competitive market, it's essential that you are able to get access to the best homes as soon as they are placed on the market. This gives you an advantage above other buyers, and allows you to craft a strong and powerful offer on the home that you want.
Why You Should Live in Chandler
While the luxury home market is certainly a draw to this community, and the thriving economy ensures that you will be able to make a life in Chandler, there's even more reasons to fall in love with this amazing city. Here's just a few of the reasons that will convince you that Chandler is the right place for you and your family:
There are 60 different community parks within the city limits, including 5 dog parks! Chandler is a place where you will enjoy a high quality of life, and there's plenty of places for you to have fun with your family.
The sun is nearly always shining in Chandler. In fact, there are more than 330 days filled with sunshine each year! With an average temperature of 85 degrees, you'll always be able to enjoy that gorgeous backyard that is included in the purchase of your new home.
Chandler is home to retail developments and delicious restaurants that feature cuisine from around the globe. In addition, the city boasts a charming downtown area that is teeming with life and bursting with local flavor. You'll never be bored once you move here!
Now that you know more about the homes in Chandler and you have a better understanding of the city at-large, it's time to begin your search for the perfect place to live! Cathy Carter is a renowned Chandler real estate agent who has earned a reputation for being professional, committed, caring and kind. She develops personal relationships with her clients in order to better meet their needs and ultimately exceed their expectations. By spending time with her clients and listening to them intently, she is able to uncover the right homes for sale in Chandler for their particular needs.
With more than two decades of experience in the local Chandler real estate market, there's no other agent available who has the experience and knowledge that Cathy Carter has. She is the one agent who always knows about the latest homes that are about to be placed on the market, and she has developed positive working relationships with many other agents in the industry. She will help you negotiate a successful deal that provides you with the favorable results you crave!
To begin looking at real estate for sale in Chandler, contact Cathy Carter today and set up an initial consultation appointment. She is looking forward to helping you find your forever home in Chandler!

RE/MAX Cathy Carter Real Estate & Luxury Homes
Professional REALTOR
ABR, CRS, CDPE
RE/MAX Solutions
4365 E Pecos Rd #103
Gilbert, AZ. 85295
Email or Call: 480‑459‑8488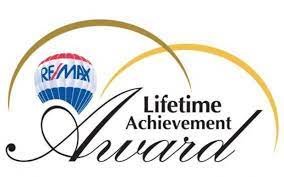 For her entire professional career, Cathy Carter has been dedicated to serving the people of East Valley. She began her career in new construction home sales and quickly expanded into every sector of the Chandler real estate industry. Today, after years of networking with the most reliable professionals in the local community and focusing on professional development, Cathy Carter is considered to be the top Realtor in East Valley. Most recently, she received the RE/MAX Lifetime Achievement award, which is the second-highest national award given to RE/MAX real estate agents.
With www.realestatechandler.com you'll be able to find your dream home in no time. If you have any inquiries about homes for sale, connect with Cathy Carter!

-Work With Cathy Carter For Unmatched Expertise On East Valley Arizona Area Buying & Selling!
---