Homes for Sale in Chandler
Take a drive through the City of Chandler, and it's easy to see why people love it here. You'll pass through the quintessential downtown, which is filled with boutique shops, local restaurants highlighting the flavor of the area, and plenty of public spaces featuring beautiful pieces of art where the people of this community gather. As you continue on your journey, you'll find that there are corporate buildings and businesses throughout the area, physical evidence of the prosperous economy in this region. Before your expedition through Chandler is complete, you'll quickly realize that in addition to these amenities and benefits, there also is an abundance of luxury homes for sale in Chandler that are available.
Since the year 2000, the population of Chandler has grown by more than 44 percent. People still continue to flock to this city in droves, largely because it is truly a land of generous opportunity. This growth and development has led to the creation of many different types of luxury home developments. A lot of these communities are gated, offering residents the privacy and security they crave. Many of them are all-encompassing, including features such as community pools, parks and walking paths, ensuring that those who live there have access to whatever they need and want.
Chandler was nominated by Sperling's Best Places as one of the best places to live in the country, which came as no surprise to the residents who already call this wonderful place home. Now it's your turn to see why people from far and wide want to see the Chandler real estate listings that are available now.
Discover Chandler real estate listings below & read more about living in this world-class community!
Chandler Homes For Sale
About Chandler Real Estate
While the entire country suffered from the real estate slump of the recession, Chandler was one of the first communities to bounce back. The homes for sale in Chandler have been increasing in both price and value steadily since August of 2011, and they are currently continuing to climb. The market is hot and competitive, with buyers vying not only for the best price possible but also for the most luxurious home available. Currently, the median sales price of a home for sale in Chandler is $270,000. This is an increase of about 1 percent, or $3,250, from the same time last year.
Chandler real estate tends to fluctuate with the seasons. During a typical year, home buyers will find that inventory decreases during the winter months, as families are becoming settled during the school year and focusing on other priorities. While inventory is down, it is also a less competitive time to buy and buyers may be able to secure a better deal on a home. During the spring and summer, the number of Chandler homes on the market increases dramatically. This is the time of the year when the market is most active, as people are looking to move and transition prior to the beginning of the new school year. Buyers will find that there are many options to discover during the summer real estate market, but it can be competitive. An expert real estate agent in Chandler will ensure that you write the most powerful and convincing offer in order to secure the luxury home that you have been dreaming about in this city.
How to Find the Best Homes for Sale in Chandler
As you may have noticed, there are many incredible luxury developments throughout the city of Chandler. It's important to recognize, however, that there are some places that are better and more desirable than others. The key to finding the best home in Chandler for you is to work with an experienced professional Chandler Realtor who has an intimate knowledge of the community.
A qualified real estate agent in Chandler will take the time to get to know you on a personal level and understand your goals, hopes, and dreams for your new home. Everyone has their own idea of a dream home, and it's important that your agent is working to discover your ideal home, not their own version of the perfect property. Developing a personal relationship with your real estate agent that is based on trust and enhanced with frequent, effective communication is one way to find the best homes for sale in Chandler.
In addition, you will want your real estate agent to be diligent. In a competitive market like the one in Chandler, agents must make a conscious effort to stay informed of the latest listings at all moments. An agent who has been working in the community for decades and who has a vast professional network of contacts is most likely to have insider information about amazing homes that are about to be placed on the market. This is how you can get immediate access and write a convincing, powerful offer in hopes of purchasing the home of your dreams.
Ultimately, in order to find the right home for sale in Chandler for you and your family, you need to partner with an accomplished real estate agent in Chandler.
Why You Should Live in Chandler
The luxury Chandler real estate listings are certainly a draw when it comes to moving to the city, but there are so many other benefits to making this place your forever home.
First and foremost, the economic climate is one of the most important reasons to make Chandler your home. Chandler was originally established as a small farming community at the turn of the 20th century. Since then, it has been transformed into a high-tech hub where new and innovative jobs are created each day. This has allowed Chandler to become a diverse, vibrant community that offers people of all backgrounds excellent opportunities.
Many families also are attracted to Chandler because of the award-winning schools in the area. There are several highly-rated public school districts that serve the residents of Chandler, including Chandler Unified School District, Gilbert Public Schools and Kyrene School District. In addition, there are several private schools and charter schools within close proximity to Chandler.
Chandler is also known for its dedication to the arts and its rich, cultural influences. There are museums and art galleries located throughout the city, as well as an extensive public art program that allows artists to display their masterpieces in public spaces in the community. Those who appreciate the beauty of nature are surrounded by the wonders of the world in Chandler. There are more than 60 developed parks in the city alone, and the desert vistas that many enjoy from their own homes are absolutely incomparable.
Chandler is the type of community where families can flourish, and professionals can achieve their dreams. If now is the right time for you to buy or sell in Chandler, you need to contact Cathy Carter today. Cathy is a renowned local expert who offers her clients access to innovative and effective resources that enhance the real estate experience. Beyond that, she is a committed, loyal real estate professional who values her customers and genuinely cares about them. To find out more information about the current market conditions in Chandler and to see homes that are on the market, call Cathy Carter

RE/MAX Cathy Carter Real Estate & Luxury Homes
Professional REALTOR
ABR, CRS, CDPE
RE/MAX Solutions
4365 E Pecos Rd #103
Gilbert, AZ. 85295
Email or Call: 480‑459‑8488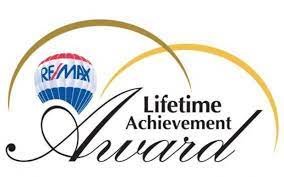 For her entire professional career, Cathy Carter has been dedicated to serving the people of East Valley. She began her career in new construction home sales and quickly expanded into every sector of the Chandler real estate industry. Today, after years of networking with the most reliable professionals in the local community and focusing on professional development, Cathy Carter is considered to be the top Realtor in East Valley. Most recently, she received the RE/MAX Lifetime Achievement award, which is the second-highest national award given to RE/MAX real estate agents.
With www.realestatechandler.com you'll be able to find your dream home in no time. If you have any inquiries about homes for sale, connect with Cathy Carter!

-Work With Cathy Carter For Unmatched Expertise On East Valley Arizona Area Buying & Selling!
---