Homes for Sale in Ahwatukee Phoenix
About Real Estate in Ahwatukee Phoenix
Ahwatukee, Phoenix, offers the best of both city and small-town attractions. Ahwatukee is part of the city of Phoenix, but it is separated geographically from the rest of the city by the gorgeous and rugged South Mountain range. This separation gives residents of Ahwatukee the feeling that they are in their own distinct community with its own special way of life, separated from the hustle and bustle of the center of the city, but near enough to provide easy access to the city's employment opportunities and cultural events.
In my experience as a realtor Ahwatukee, Phoenix homes are a joy to sell because the community offers so much to its new residents. CNN/Money Magazine singled it out as a great place to live and said the Saguaro cacti that are so common in Ahwatukee yards gave the neighborhoods a lot of character. Ahwatukee, Phoenix, is a family-friendly place, with outstanding schools and friendly neighbors.
Buying Ahwatukee Phoenix real estate is also a great investment. The recent sales price of Ahwatukee Phoenix properties was $260,000, which was an increase of 15.6% from a year before. This increase was greater than the average increase for Phoenix as a whole.
Ahwatukee offers many choices of beautiful homes, from cozy condominiums to spacious homes with land where horses can run. You can choose stunning views of the mountains or peaceful views of a lake. Give me a call and tell me what you are looking for, and I would be glad to give you more information about the Ahwatukee Phoenix homes for sale that will provide what you and your family most desire to have in your beautiful new home.
Discover Ahwatukee Phoenix real estate listings below & read more about living in this world-class community!
Ahwatukee Homes For Sale
How to Find the Best Homes for Sale in Ahwatukee Phoenix
I have been buying and selling homes in the Ahwatukee Phoenix, area for more than 20 years. I would love to share my expertise with you and show you all that Ahwatukee has to offer.
With my long experience with East Valley neighborhoods and my intimate knowledge of the area's real estate Ahwatukee Phoenix homes remain among my top favorites to show. That's because Ahwatukee is one of the most unique communities in the greater Phoenix area.
I would love to see you happily settled in a beautiful Ahwatukee, Phoenix, home. What I enjoy most about real estate is having the opportunity to find out what my clients want and need and then using my knowledge of the homes for sale in Ahwatukee Phoenix to find them the perfect home that fulfills their specific dreams. Every client is different, and I look forward to meeting you and finding out what it is that you hope to find in your new home.
I truly care about my clients. Real estate is not just a job for me; it's a passion. I often stay in touch with my clients even after a sale has been concluded. I know that finding and moving into a new home is a very exciting time in my clients' lives, and I know it can also be stressful at times. I make the process as easy as possible for my clients. My clients say they appreciate my patience, as well as my warmth and friendliness.
Why You Should Live in Ahwatukee Phoenix
The beauty of the desert wilderness is as close as the South Mountain Regional Park, which is right next to the Ahwatukee, Phoenix, neighborhood. You can gaze at the beauty of the landscape while walking on a hiking trail, riding a horse or a mountain bike, sitting on a picnic blanket, or taking in the view from the comfort of your vehicle. The park has 16,000 undeveloped acres, which makes it the largest municipal park in the country. If you move to Ahwatukee, this will all become available to you any time you want to go.
Residents enjoy outdoor activities all year round. If you like golf, you will love the championship Ahwatukee golf courses, including the beautiful Ahwatukee Country Club designed by the famed designer John Bulla, with its sparkling lakes providing an enchanting atmosphere.
When residents want to enjoy the amenities of the city, they have convenient access to Chandler, Tempe, and downtown Phoenix. They also enjoy the many attractions right in their own neighborhood, including a farmer's market, arts and crafts fairs and outdoor concerts. Shops within the neighborhood range from large department stores to specialty boutiques.
Above all, Ahwatukee, Phoenix, is a community that welcomes families. All the schools in the local school district have received "highly performing" or "excelling" ratings.
If Ahwatukee, Phoenix, sounds like your kind of place, please give me a call, and I would be glad to answer your questions and tell you more about the community and the homes that are available.

RE/MAX Cathy Carter Real Estate & Luxury Homes
Professional REALTOR
ABR, CRS, CDPE
RE/MAX Solutions
4365 E Pecos Rd #103
Gilbert, AZ. 85295
Email or Call: 480‑459‑8488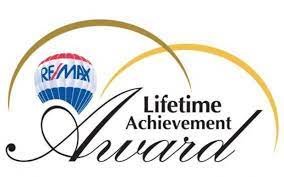 For her entire professional career, Cathy Carter has been dedicated to serving the people of East Valley. She began her career in new construction home sales and quickly expanded into every sector of the Chandler real estate industry. Today, after years of networking with the most reliable professionals in the local community and focusing on professional development, Cathy Carter is considered to be the top Realtor in East Valley. Most recently, she received the RE/MAX Lifetime Achievement award, which is the second-highest national award given to RE/MAX real estate agents.
With www.realestatechandler.com you'll be able to find your dream home in no time. If you have any inquiries about homes for sale, connect with Cathy Carter!

-Work With Cathy Carter For Unmatched Expertise On East Valley Arizona Area Buying & Selling!
---