Homes for Sale in Mesa, Arizona
If you are looking for information about Arizona homes for sale in Mesa, you have found the right source. This beautiful city in the Sonoran desert has much to offer its residents. From quality schools in Mesa Arizona to a many options for entertainment, dining and shopping, you will fall in love with this city. It is all located within a short drive of Phoenix, making it the ideal city to live in while enjoying the work and educational opportunities of the larger capital city.
Mesa is growing, and you can be in the midst of that growth. I am Cathy Carter, and I am ready to help you navigate the competitive Mesa, Arizona real estate market. If you are in the market for a new home in Mesa, or are considering selling a Mesa, Arizona home, reach out today to get started on reaching your real estate goals.
Discover up-to-date Mesa, Arizona real estate listings just below — or, read more about the Mesa lifestyle & the homes you can find here!
Mesa Homes For Sale
About Arizona Real Estate in Mesa
Arizona real estate in Mesa captures the essence of living in this part of the country perfectly. The city is known for its beautiful homes and condo or apartment communities. Many properties in this community boast beautiful mountain views or views of the Sonoran Desert. The community also boasts several lush golf courses, with homes overlooking these green desert oases as well.
Arizona homes for sale in Mesa offer a wide range of options. Buyers can search Mesa Arizona MLS listings for everything from condos to beautiful single-family properties. Many of the homes are located in lovely master-planned communities with community-based amenities that make the lifestyle even more comfortable and appealing. Do you want the security of a gated community? You can find it in Mesa. Are you in the market for a condo in the vibrant downtown district? These are available as well!
The market in general has been quite positive in recent years. The economic prosperity and beautiful climate of Mesa continues to draw people to the community, leading to an increase in property values. These homes tend to sell for close to their listing price, with a competitive market bringing in multiple offers per listed property. The average list price is around $300,000, and each year the average value for homes for sale in Mesa continues to increase. This healthy market is a great place to invest in real estate.
If you are looking for Arizona homes for sale in Mesa, you want to partner with a skilled real estate agent. I am Cathy Carter, and I have the local knowledge you want to help you find the perfect home. I partner with both buyers and sellers in Mesa to help them navigate the local market and make informed decisions about your transaction.
How to Find the Best Arizona Homes for Sale in Mesa
Arizona homes for sale in Mesa tend to sell quickly and for a good price. This means that searching on your own to find the perfect property could mean losing the home you love to the competition. By the time you find a property, another buyer will swoop in and snatch it up. If you are looking for Arizona real estate in Mesa, you are going to need the right help in the search. Finding the right Realtor in Mesa Arizona, will expedite your search.
Cathy Carter offers buyers the opportunity to work with a real estate agent who knows the area well. I have inside information about Arizona homes for sale in Mesa, and can steer you towards the ones that fit your needs well quickly. My skill as a negotiator and my over 20 years of experience in the local markets will help you craft the right offer that your seller will want to accept.
Don't enter the Mesa Arizona real estate market without the right help. Reach out to me, Cathy Carter, to partner with a knowledgeable and personable real estate agent who will help you achieve your goals. If you are considering selling a home in Mesa, I can assist you in that process as well, helping you get the best possible price for your home in a timely manner.
Why You Should Live in Mesa
Mesa is a community that is growing, and for good reason! The city is beautiful, and it is just 20 miles from Phoenix, where much of the industry, business, and entertainment of the area is located. Yet Mesa itself has much to offer. A thriving economy drawing many new businesses, beautiful parks throughout the area, and several exceptional museums are all some of the benefits of life in Mesa. You will have everything you need at your fingertips, and live within a short drive of both the Superstition Mountains, the Salt River, Saguaro Lake and Canyon Lake for outdoor recreation. The schools in Mesa Arizona, are also highly rated,
Mesa is filled with cultural experiences that make life in the city engaging. Spend some time in the vibrant downtown, where you can explore local restaurants, eclectic boutiques, and museums like the Arizona Museum for Youth. Take in live performances at the Mesa Arts Center, or shop until you drop at one of the city's three malls. This city truly has something for everyone, and all that is missing is its newest community member. Search Mesa Arizona MLS listings to find the right homes for sale, and make this community your home. All it takes is the right Realtor in Mesa Arizona, and I am ready to serve. Contact Cathy Carter, a ReMax real estate agent in Mesa, for help finding the right home.
If you are looking to buy or sell homes in Mesa Arizona, get the right help. Choose Cathy Carter, an experienced and personable real estate agent in the area, to assist you in your search. With my help, you can achieve your real estate goals in a timely manner and begin enjoying the benefits of this thriving real estate market.

RE/MAX Cathy Carter Real Estate & Luxury Homes
Professional REALTOR
ABR, CRS, CDPE
RE/MAX Solutions
4365 E Pecos Rd #103
Gilbert, AZ. 85295
Email or Call: 480‑459‑8488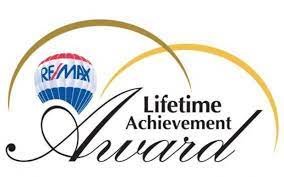 For her entire professional career, Cathy Carter has been dedicated to serving the people of East Valley. She began her career in new construction home sales and quickly expanded into every sector of the Chandler real estate industry. Today, after years of networking with the most reliable professionals in the local community and focusing on professional development, Cathy Carter is considered to be the top Realtor in East Valley. Most recently, she received the RE/MAX Lifetime Achievement award, which is the second-highest national award given to RE/MAX real estate agents.
With www.realestatechandler.com you'll be able to find your dream home in no time. If you have any inquiries about homes for sale, connect with Cathy Carter!

-Work With Cathy Carter For Unmatched Expertise On East Valley Arizona Area Buying & Selling!
---